You are here because you would like to purchase the best belt drive turntable to maximize your vinyl listening experience. I respect your intention and want to help you choose the right option that will meet your audial requirements and budget.
Our pick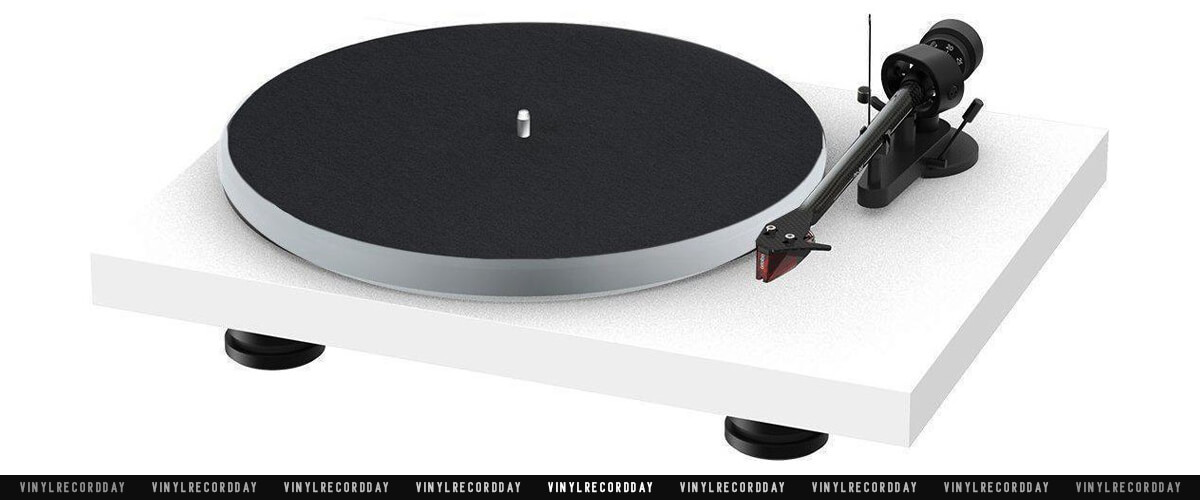 Pro-Ject Debut Carbon EVO
Best belt drive record player
The new Debut Carbon EVO is the best Pro-Ject product. It has the best performance, it's sleek, and it's affordable.
Read the full review
.
I've put out this review that offers a wide selection of turntable models, including the most affordable products and the ones that cost around $1,000. Stick with me, and you will know everything you've got to grasp about belt-drive record players by the end of this review.
Pros and cons of belt drive turntables
When choosing between direct and belt drive turntables, many vinyl enthusiasts pick the latter due to its numerous advantages.
Belt-drive record players feature a platter isolated from the motor. However, they are connected with an elastic belt spinning the platter under the motor's power. Such a construction reduces any harsh vibrations and mechanical resonances, resulting in a clearer sound.
Moreover, belt-drive record players are much easier to set up and operate.
But there are some things you might not like. For instance, even though belts are tough and will last for a long time, they still wear out and require a replacement. Besides, belt-drive turntables have lower torque and sometimes even inconsistent rotation speed, affecting playback quality.
How I tested belt drive record players
I take every turntable model for a test spin to give my impartial and fact-based verdict about the best belt drive record player. I carefully assess the sound and build quality, extra features, and whether it is easy to set up & use.
I relied on additional equipment to estimate the turntable's capabilities and performance. Here is a list of assets I used:
I listened to the selection of tracks from different genres like pop, rock, jazz, electro, indie folk to get a better idea of the sound quality:
Belt drive record player comparison table
Name
Speeds, RPM
Phono Pre-Amp
Bluetooth
USB
AUX
Review
Pro-Ject Debut Carbon EVO

best overall

33/45/78
no
no
no
no
Review
Fluance RT85

under $500

33 1/3, 45
no
no
no
no
Review
Sony PS-LX310BT

budget

33 1/3, 45
yes
yes
yes
no
Review
Best Belt Drive Turntables Reviews
Belt drive turntables under $1000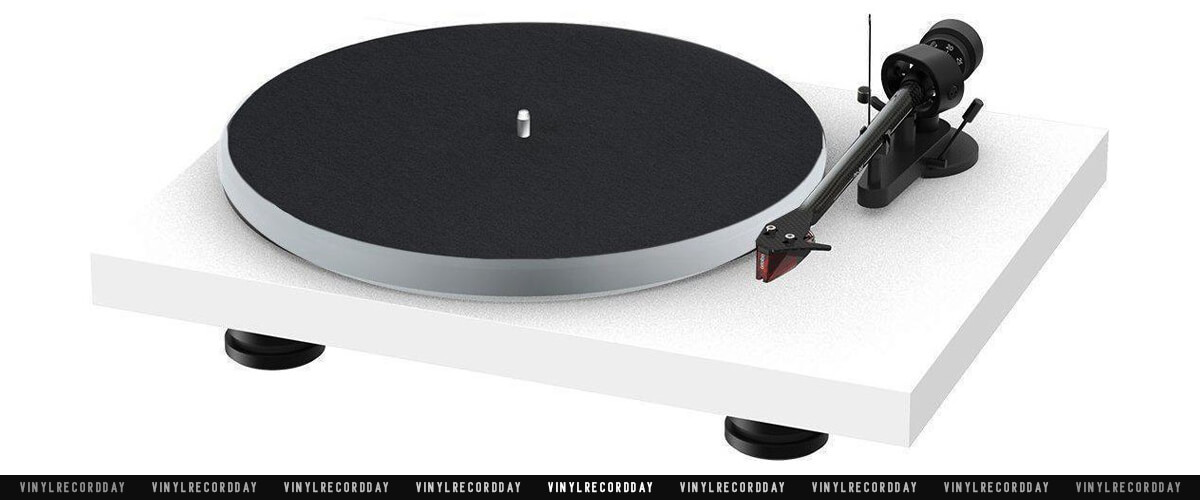 The Pro-Ject Debut Carbon EVO will deliver unbelievable aesthetic satisfaction to every audiophile.
Thanks to the improved motor suspension, the record player works quieter enabling you to enjoy the sound that restores the frequencies as close to the original as possible. Unlike its closest competitor Rega Planar 2 that feature a float glass optiwhite platter, the EVO has a heavy steel platter with a thermoplastic elastomer ring inside , delivering noiseless operation. This player supports 33/45/78 RPM records and allows you to change the speed with the touch of the button. Furthermore, the Ortofon 2M Red cartridge with an elliptical diamond stylus produces dynamic splashes of sound with warm notes.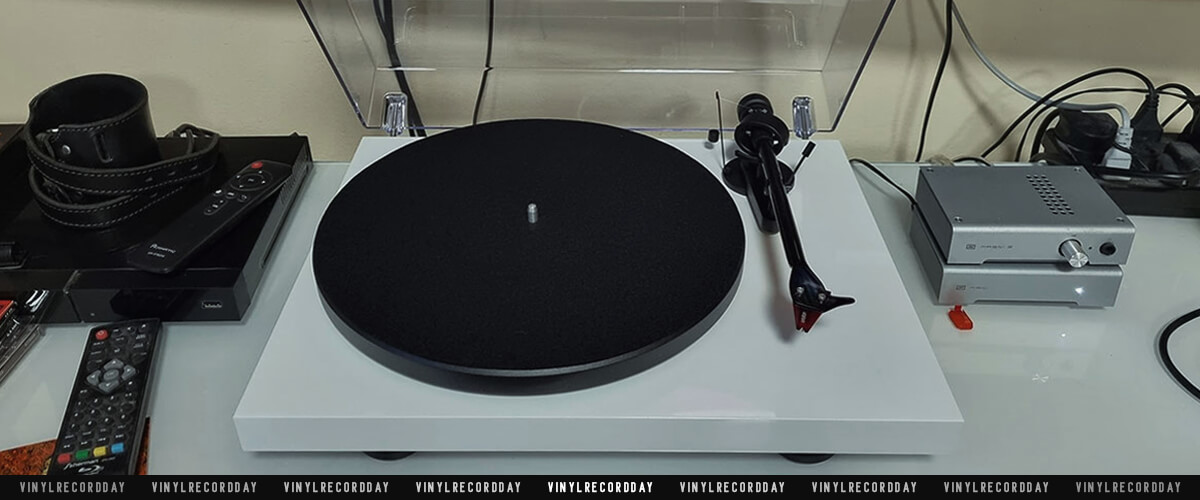 This unit is easy to set up and it reproduces a decent sound out of the box. However, with some slight adjustments to the tonearm, I strengthened the lows and softened the highs to recreate the original analog signal. So, mind that you've got to take some time for tonearm adjustment (which might involve several tries) to enjoy hi-fi playback.
With its sophisticated design, dynamic sound, and ease of use, Pro-Ject Debut Carbon EVO is the best belt drive turntable under $1.000 today's market has to offer. Great investment!
Key specs
Drive type: belt.
Operation type: manual.
Speakers: no.
Speeds, RPM: 33/45/78.
Phono Pre-Amp: no.
Bluetooth: no.
USB: no.
AUX: no.
Phono out: yes.
Pros
Improved motor suspension for fewer vibrations.
Heavy steel platter with thermoplastic elastomer ring for quiet operation.
Works with 33/45/78 RPM records.
High-quality Ortofon 2M Red cartridge with an elliptical diamond stylus.
Comes in different color options (bright and classic) to match your interior.
Cons
Might require tonearm adjustments.
Rega Planar 2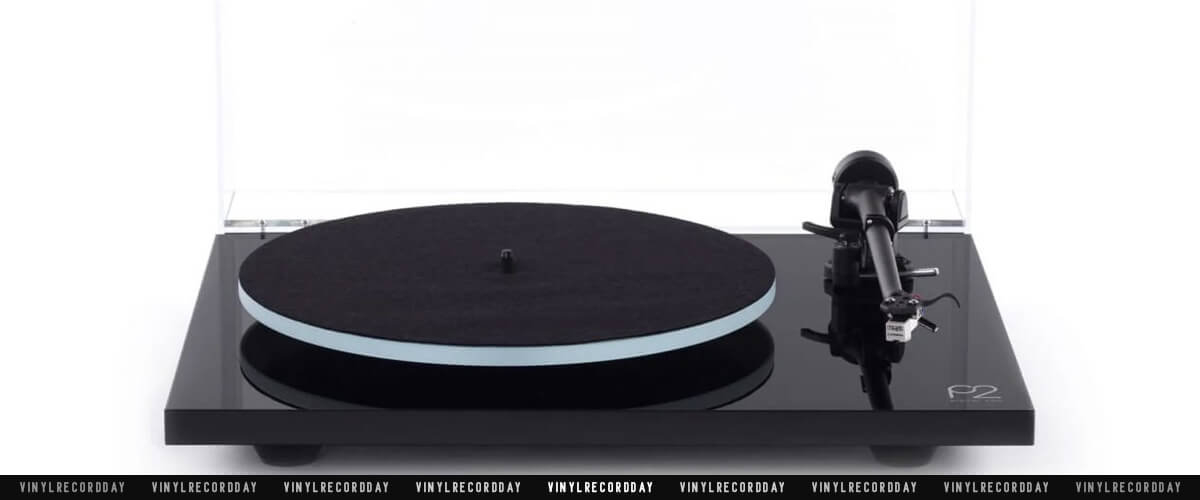 Indulge yourself in the classic analog sound with Rega Planar 2.
Having a tonearm with ultra-low friction bearings and lightweight bearing housing with an integrated arm clip, the unit provides enhanced performance. It is also compatible with a wide range of cartridges.
Unlike Pro-Ject Debut Carbon EVO with the Ortofon 2M Red cartridge, the Rega Planar 2 comes with a pre-installed Rega Carbon moving magnet cartridge that ensures play convenience. Furthermore, the EBLT drive belt brings improved stability and more accurate speed, plus, 24V low noise and low vibration motor won't interfere with the purity of sound during the playback. Another feature I love about the Planar 2 is its upgraded float optiwhite glass 0,4 inch (10 mm) platter, known for its self-cleaning properties.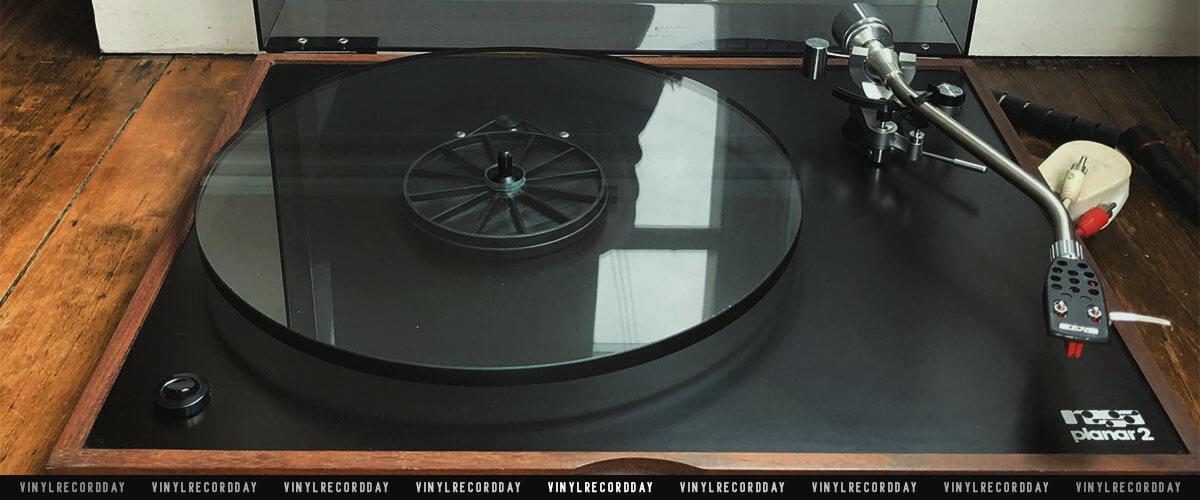 There are minor inconveniences like the power button under the plinth, the absence of phono preamp and speed switch button. So, you've got to get an external phono preamplifier and remove the platter to adjust the speed manually.
This is a good solution for vinyl fans who are looking for a simple turntable without extra features. It reproduces a spacious soundstage with crisp and detailed vocals.
Key specs
Drive type: belt.
Operation type: manual.
Speakers: no.
Speeds, RPM: 33 1/3, 45.
Phono Pre-Amp: no.
Bluetooth: no.
USB: no.
AUX: no.
Phono out: yes.
Pros
Upgraded tonearm compatible with different cartridges.
EBLT drive belt for speed accuracy.
Straightforward setup.
Sounds great right out of the box.
Elegant design.
Cons
Balancing the tonearm is a bit tricky.
Inconvenient power button.
Belt drive turntables under $500
Fluance RT85 – best under $500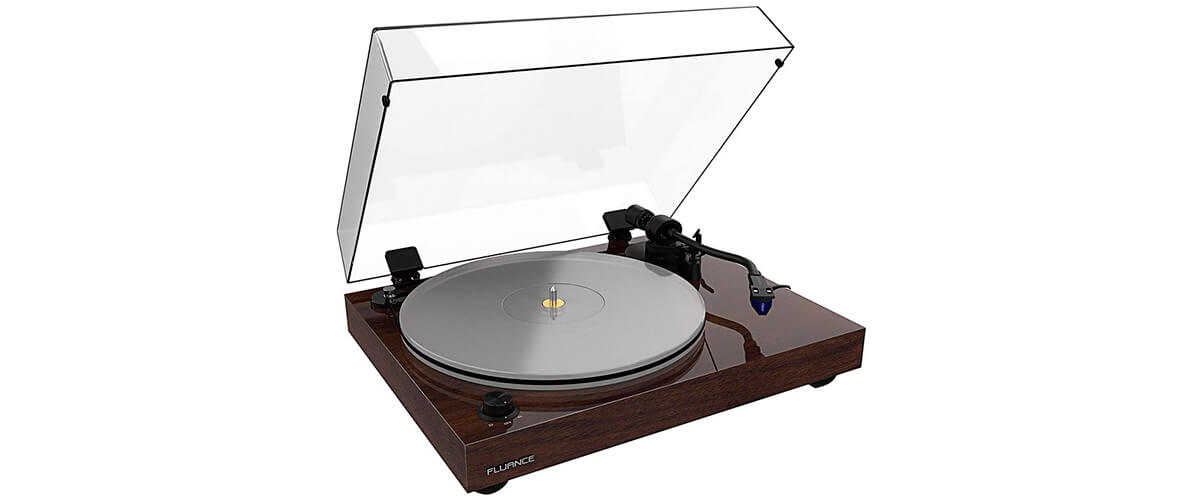 If you are crazy about warm and rich vinyl sound, then the Fluance RT85 should be on your wishlist.
This turntable will get the most of your vinyl records by producing full-fledged sound with deep and tight basses, clear highs, and an enormous soundstage. The device ensures exceptional accuracy and high sound resolution due to the Ortofon 2M Blue cartridge attached to the S-curved tonearm.
The acrylic platter absorbs unwanted vibrations resulting in a clear track playback. In addition, the isolated motor with a speed control mechanism guarantees consistent platter velocity (0.07% wow/flutter). A solid wood plinth with vibration isolation feet secures the unit from micro-vibrations and resonances.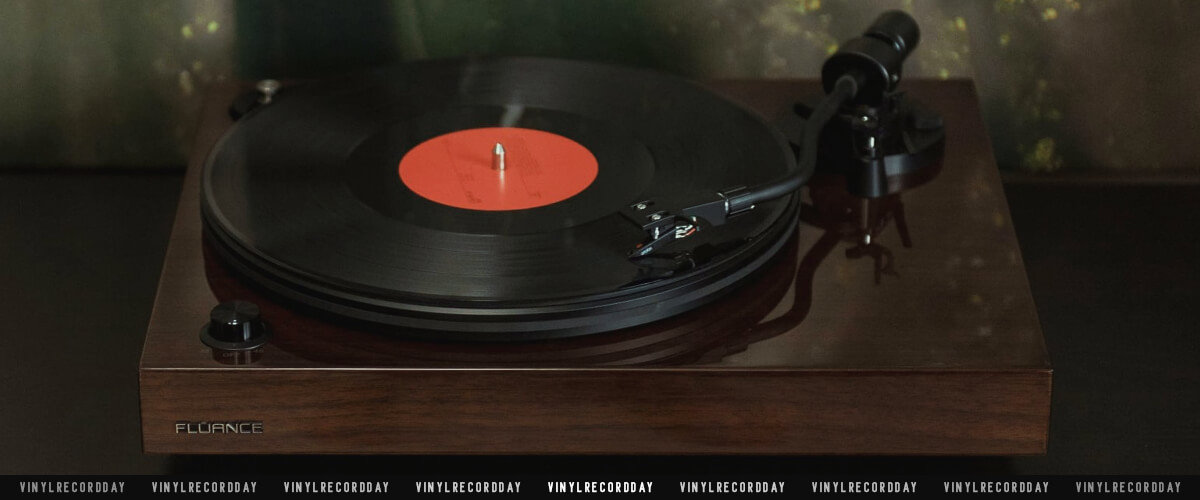 Just like Denon DP-400, the Fluance RT85 doesn't have an in-built phono preamp but comes with two standard RCA outputs that allow bringing your stereo receiver.
Mind that the tonearm requires some fine-tuning. At first, I added too little tracking force, and the sound was excessively bright – nearly toxic to my ears. It took me several tries to set the perfect force.
I define Fluance RT85 as the best belt drive
turntable under $500
due to the flawless sound reproduction and the space for customization.
Key specs
Drive type: belt.
Operation type: manual.
Speakers: no.
Speeds, RPM: 33 1/3, 45.
Phono Pre-Amp: no.
Bluetooth: no.
USB: no.
AUX: no.
Phono out: yes.
Pros
Ortofon 2M Blue cartridge for perfect groove tracking.
S-curved tonearm ensures tracking accuracy.
Heavy acrylic platter for stable sound.
Motor with a speed control mechanism.
Cons
Requires customization and adjustments.
No in-built phono preamp.
Denon DP-400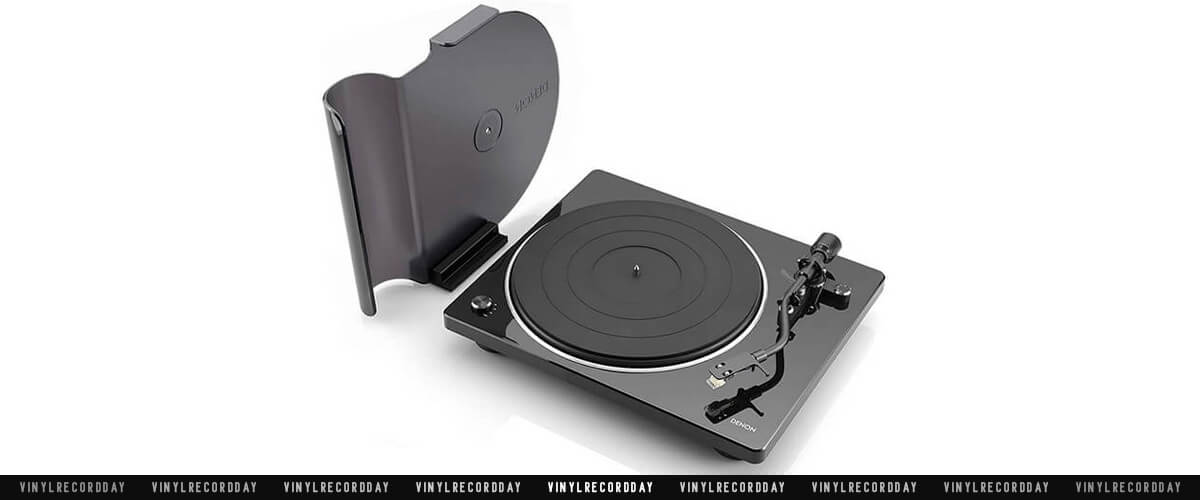 Rediscover the authenticity of vinyl with the semi-automated belt-drive Denon DP-400 turntable.
Thanks to the semi-automated mechanism, you will feel more engaged in the vinyl sound reproduction, but in a simplified way. It includes a branded moving-magnet cartridge with an elliptical diamond stylus premounted to the headshell. But I would recommend upgrading the cartridge to an Ortofon Red or Blue for uncovering missing harmonic grooves of the record. The DP-400's S-shape curved tonearm reduces distortion, resulting in a crystal-clear sound.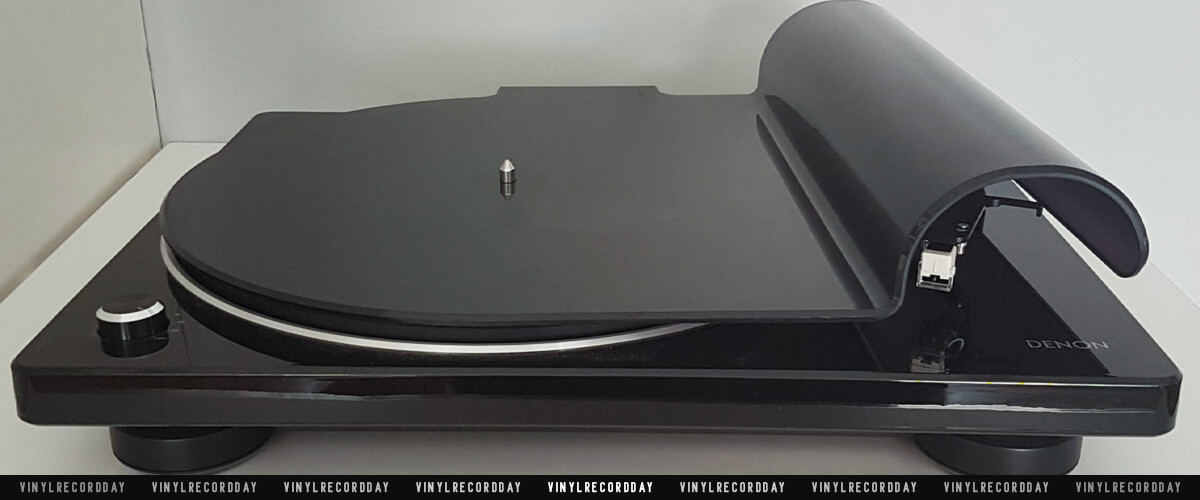 Unlike Fluance RT85 with 33 1/3 and 45 RPM capabilities, the Denon DP-400 turntable also covers 78 RPM records and allows you to set various speed settings. Another dissimilarity is that this record player has an in-built preamp, which reduces the need for an external amp.
Listening to the Denon DP-400, I was more than happy with the sound. It gives a spacious soundstage with tremendous reproduction of the vocals and instruments. But the whirring of the motor is disturbing, which is the only fly in the ointment.
The Denon DP-400 turntable is a good match if you want to get a basic turntable and tune it over time for a more sophisticated listening experience.
Key specs
Drive type: belt.
Operation type: semi-automatic.
Speakers: no.
Speeds, RPM: 33 1/3, 45.
Phono Pre-Amp: yes.
Bluetooth: no.
USB: no.
AUX: no.
Phono out: yes.
Pros
High-quality components.
Speed control works perfectly.
Easy setup.
Silent operation.
Cons
Disturbing motor whirring.
It's better to upgrade the cartridge.
Belt drive turntables under $300
Fluance RT82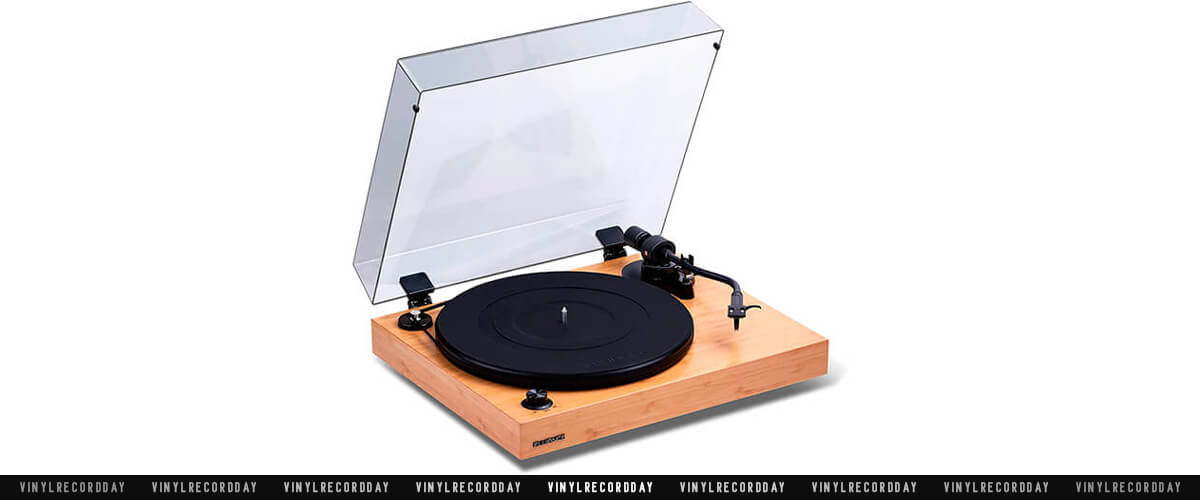 High-fidelity Fluance RT82 record player delivers pure analog performance.
It comes with an Ortofon OM 10 elliptical cartridge that enhances linearity, reduces distortion, and delivers a higher channel separation. It is attached to an S-shaped tonearm with high-precision steel bearings that allows the stylus to sit in the record grooves more accurately.
Because this is a manual turntable (unlike Sony PS-LX310BT with a fully automated mechanism), this device gives you more control. I spent nearly an hour unpacking and setting it up, so keep in mind that this is not the type of turntable you can unpack and use immediately.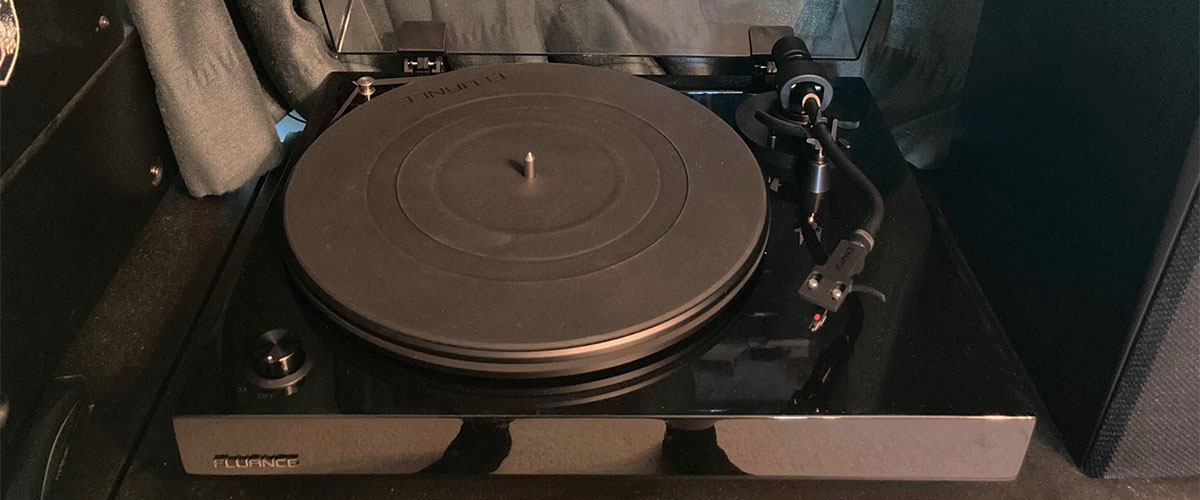 Thanks to the stable wood plinth and isolation feet, I heard no distorting sounds. The midrange and high sounds are expressive, especially the vocals. But the turntable's speed control requires some improvement as there is a noticeable amount of a little wow and flutter.
If you are obsessed with vinyl, you will love this Fluance RT82. This is the best belt drive turntable
under $300
as it is functional, reproduces clear sound, and will serve you for a long time on the condition of proper maintenance.
Key specs
Drive type: belt.
Operation type: manual.
Speakers: no.
Speeds, RPM: 33 1/3, 45.
Phono Pre-Amp: no.
Bluetooth: no.
USB: no.
AUX: no.
Phono out: yes.
Pros
Durable.
Looks classy.
Defined sound thanks to the superior Ortofon OM 10 elliptical cartridge.
Easy to balance the tonearm.
Sony PS-LX310BT – best budget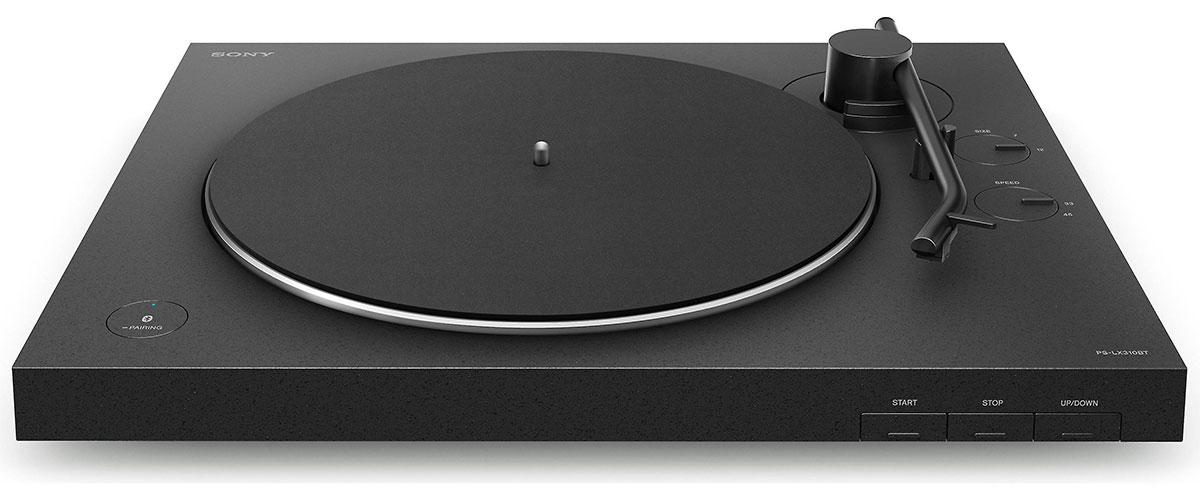 Sony PS-LX310BT is a budget-friendly turntable that promises wireless freedom.
Compared to Fluance RT82 that allows connecting to speakers only through outputs, this Sony record player has a Bluetooth module that enables wireless connectivity. Besides, it is fully automatic, making it a perfect match for vinyl rookies.
A heavy aluminum die-cast platter and isolated motor ensure clear playback. It works at two operating speeds: 33⅓ and 45 RPM, and I found no deviations in the reproduction speed. Mind that there are no adjustments for setting the tracking force or the azimuth for the cartridge. So, if it's your first turntable and you have experience setting these devices up, this is a significant advantage.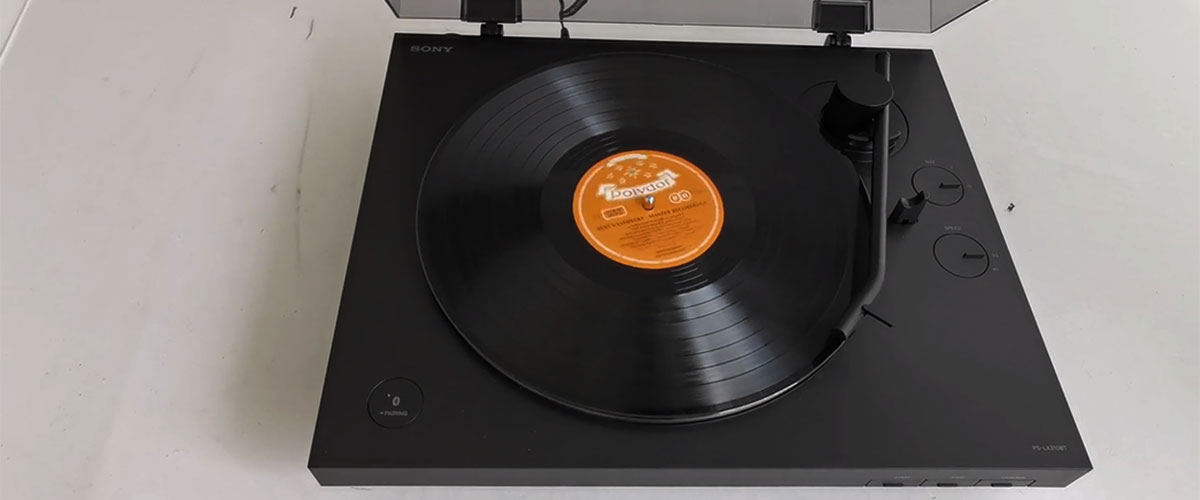 The sound is perfectly decent for the price. Of course, it won't wring out every piece of sound from the grooves, but there are no critical sound deviations that might affect your listening experience. The midrange and bass score well, but there could be more treble and more expression in vocals. But again, for the money, it's rather a minor quibble than a solid disadvantage.
All in all, this is a great budget belt drive turntable, which enables wireless connection, produces a juicy sound, and grants completely effortless operation.
Key specs
Drive type: belt.
Operation type: fully automatic.
Speakers: no.
Speeds, RPM: 33 1/3, 45.
Phono Pre-Amp: yes.
Bluetooth: yes.
USB: yes.
AUX: no.
Phono out: yes.
Pros
Fully automated for ease of use.
Smooth operation mechanism.
Decent sound when using Bluetooth.
No speed fluctuations.
Cons
Doesn't allow tonearm adjustment.
Not a hi-fi sound reproduction.
Belt drive turntables under $200
Audio-Technica AT-LP60X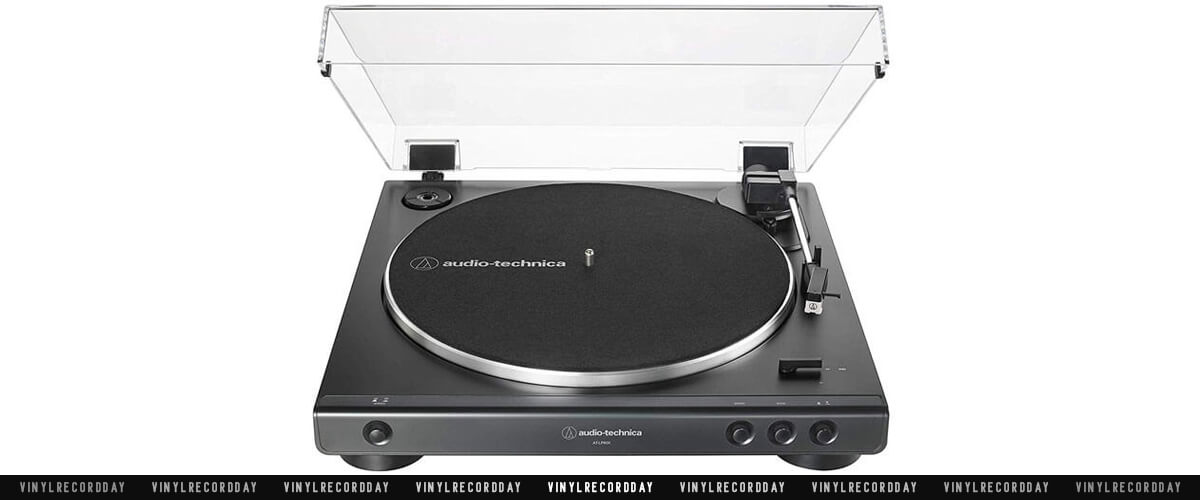 Audio-Technica is well-known for its high-quality phono cartridges, which are used in all of their record players. You can trust this name!
The AT-LP60X is a fantastic entry-level belt drive vinyl player that offers classic features and top-quality components. It's fully automated, so all you have to do is lift the tonearm and the music starts playing without any fuss. The powerful 300W DC servo-controlled motor guarantees steady playback at 33 and 45 RPM. Plus, the sturdy die-cast aluminum platter ensures accurate tracking.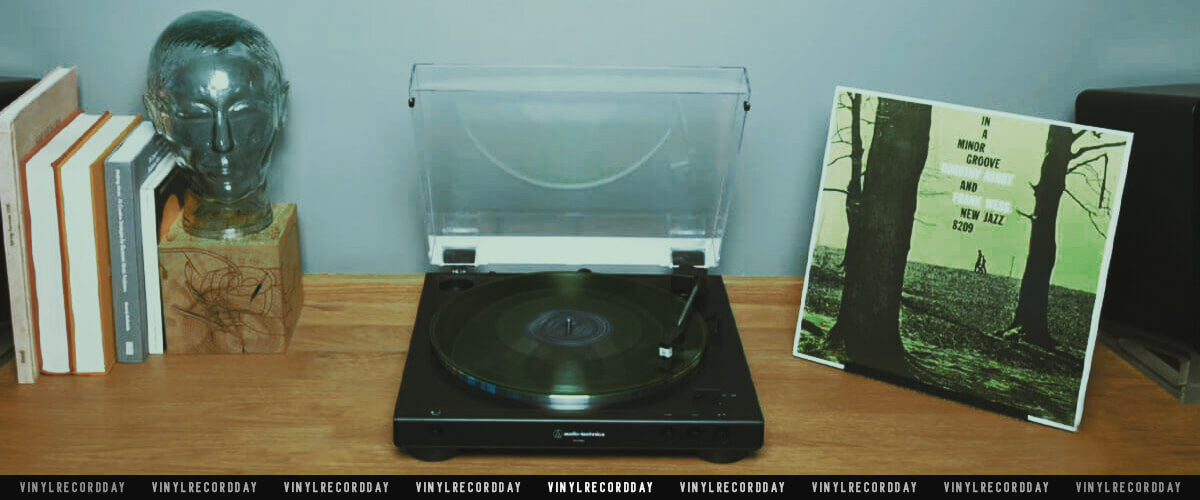 The turntable also has a high-quality dual magnet cartridge with a replaceable needle, as well as an integrated switchable preamp for great sound from your speakers or other external devices. The tonearm base and headshell have been strengthened to ensure precise tracking. An AC adaptor is included too, making it even easier to get your vinyl collection spinning in no time.
Overall, the Audio-Technica AT-LP60X offers unbeatable value for money for those who want a reliable record player without breaking the bank. It has all the necessary components for worry-free operation and lets you experience records with amazing clarity and detail.
Key specs
Drive type: belt.
Operation type: fully automatic.
Speakers: no.
Speeds, RPM: 33 1/3, 45.
Phono Pre-Amp: yes.
Bluetooth: no.
USB: no.
AUX: no.
Phono out: yes.
Pros
Plug-n-play model.
Easy to operate.
Delivers deep and distinct sound.
Reasonably priced.
Cons
Cheap buttons.
Cant't upgrade the cartridge.
What to look for when choosing a belt drive turntable?
Belt-driven record players are available in hundreds of price points. Additionally, there are devices with a basic design and upgraded features you may not need. I've put together this section to help you choose a turntable that fits your needs and budget.
Built-in phono preamp
A phono preamp amplifies the audio signal of the record player and provides a standard equalization. This allows connecting the turntable to a stereo system for a more sophisticated sound and correcting the sonic imbalance.
The market offers devices with in-built phono preamps. The advantage of these turntables is that you save money and space by purchasing one unit that has it all.
However, you might want to opt for a turntable without a phono preamp and get an external one to obtain hi-fi restoration.
Automatic or manual record player
There are two turntable systems: automatic and manual. Manual belt-drive record players have won the leading position in the market. These devices give you more space for customization and ensure a better sound. But mind that you've got to manually lower the tonearm and make the needle touch the record to make it sing. You should also bring it back in the resting position when the device stops playing. Thus, there is a risk of damaging the stylus or record if you are not careful.
An automatic belt drive turntable will spare you from this hassle. It will lower and lift the tonearm as you turn the turntable on and off.
3.5 mm, USB output, Bluetooth
The traditional way of connecting the turntable to speakers is by using RCA signal cables. However, more advanced record players have more connection options. For instance, a mini-stereo connector (⅛ inches – 3.5 mm) allows pairing the device with headphones. You can find turntables with a USB output that makes it possible to connect them to the computer. A Bluetooth feature enables wireless connection with speakers or other assets.
Materials and components of turntables
The material quality of the turntable's body defines how long you'll be able to use it. Plastic units are cheaper, but the ones made of hardwood or die-cast aluminum will serve longer.
Besides, the acoustic performance of your turntable will depend largely on the quality of the components. More expensive models include premium quality mechanisms that ensure better performance.
For instance, a high-end diamond stylus provides up to 2,000 hours of work, delivering a more precise sound due to a tighter contact with grooves. Ceramic needles (the cheapest ones) only ensure 50-200 hours of playtime.
The quality of the cartridge that holds the needle can also make a dramatic difference in acoustic rendering. For example, cartridges with a ceramic rod are the cheapest options, but their rod bends under the vibrations causing additional noises. Moving iron cartridges have a tiny piece of iron, which delivers better groove tracking and renders a more stable sound.
Difference between belt-drive and direct-drive turntables
As the name implies, the direct-drive turntable's motor sits directly under the platter. Thanks to this, the start-up time is almost instant, and the torque & speed are more stable. Due to a free-spinning platter, the device spins the record in both directions, making it a great choice for DJs.
A belt-drive record platter uses a belt to make the platter spin. As the motor is not connected to the platter, it takes time to get it to full speed. But the sound is much purer as it is not affected by the motor's vibrations.