If you are hunting for the best turntables under 2000, you are probably a true audiophile, or a fan of quality music who wants to take it to the "next level". You will never set on a mediocre record player that will not allow you to appreciate the full beauty of your favorite pieces of music. You expect the wall of complex sounds with an astonishing level of detail to fall down on you and get to every inch of your body so that you fully immerse in the melody. That's what premium turntables do. My review will guide you through the world of high-class record players and show you what models are worth your attention.
Our pick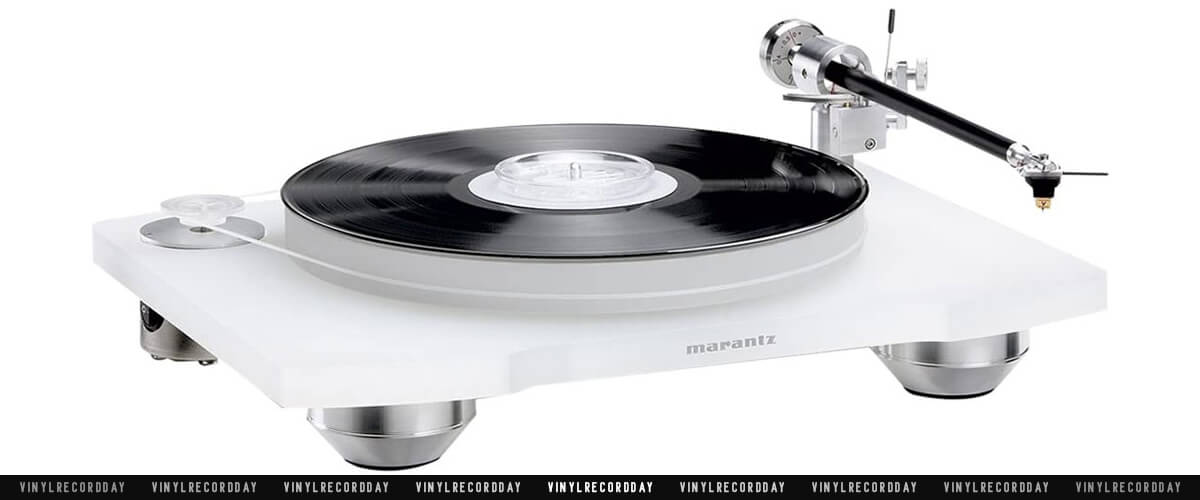 Marantz TT-15S1
Best High-End record players
The Clearaudio Virtuoso cartridge tracks beautifully, has excellent dynamic range and digs for details you didn't know were there.
Read the full review
Turntables under $2000 comparison table
Name
Speeds, RPM
Phono Pre-Amp
Bluetooth
USB
AUX
Review
Marantz TT-15S1

best overall

33 1/3, 45
no
no
no
no
Review
Clearaudio Concept

also a great choice

33 1/3, 45, 78
yes
no
no
no
Review
Technics SL-1200MK7

for DJ

33 1/3, 45
yes
no
no
no
Review
Rega Planar 6

under $1500

33 1/3, 45
yes
no
no
no
Review
What to expect from a record player under $2000?
You may be asking why you would spend $2000 on a record player. The answer is simple – you probably shouldn't if the sound quality does not make a big deal for you. But remember that a high-end turntable boasts premium components and a robust build that together deliver a perfect sense of timing and sound purity.
High quality materials
Plastic is often used by manufacturers of entry-level turntables. It doesn't necessarily mean that the record player is crummy, but the quality of the material will definitely affect the lifespan of the device. And, of course, this is also one of the components that determines the final sound quality.
You won't find plastic in big-budget record players. The manufacturers replace it with carbon fiber, float glass, Sorbothane, solid wood, and other premium materials. For instance, float glass platters are more stable, and they eliminate any vibrations from the motor. Solid wood bases not only look expensive and stylish but also contribute to the longevity of the unit.
Thanks to premium materials, elite turntables also look more sophisticated. They would spice up the interior of your living room, bedroom, office, studio, or any other spot.
High level cartridges
The drive system, motor type, platter material, the tonearm design are all critical for the ability of the record player to deliver quality sound. However, the cartridge is definitely the heart of the whole device as it has the most impact on the playback.
Cheap cartridges might have some issues with tracking the grooves of vinyl. As a result, you'll likely notice skipping, modest soundstage, or inaccurate torque.
A record player under $2000 will be equipped with a high-level cartridge that ensures smooth and flawless playback. It will have optimal weight and proper design (like MM or MC) to ensure the needle gets all the information from the grooves and translates it into a rich sound.
Audiophile sound
After all, it's all about the real hi-fi audial experience, isn't it? You get a top-of-the-line turntable to have an absolutely new level of satisfaction when listening to your collection of vinyl.
The record players within this price range will make you feel like you are sitting in front of musicians playing just for you. Thanks to the premium components and flawless build, these devices provide unparalleled analog reproduction with fascinating micro-dynamics brimming with detail. You'll notice the harmonic blend of bass and treble without distortion or coloration. The perfect sense of timing will ensure you enjoy your favorite tracks the way they were recorded. You will be blown away by musical dynamics as well as the right amount of attack and decay.
How I tested turntables under $2000
Testing these top turntables under $2000 was pure bliss. But I couldn't have gotten that experience without proper equipment. Here is the list of devices that helped me make up my mind about every entry on my list.
I took these tracks for a spin to estimate the sound quality. I deliberately chose songs from different genres, including pop, rock, indie, jazz, electric and classic to feel how they will sing with different models.
Best Turntables Under $2000 Reviews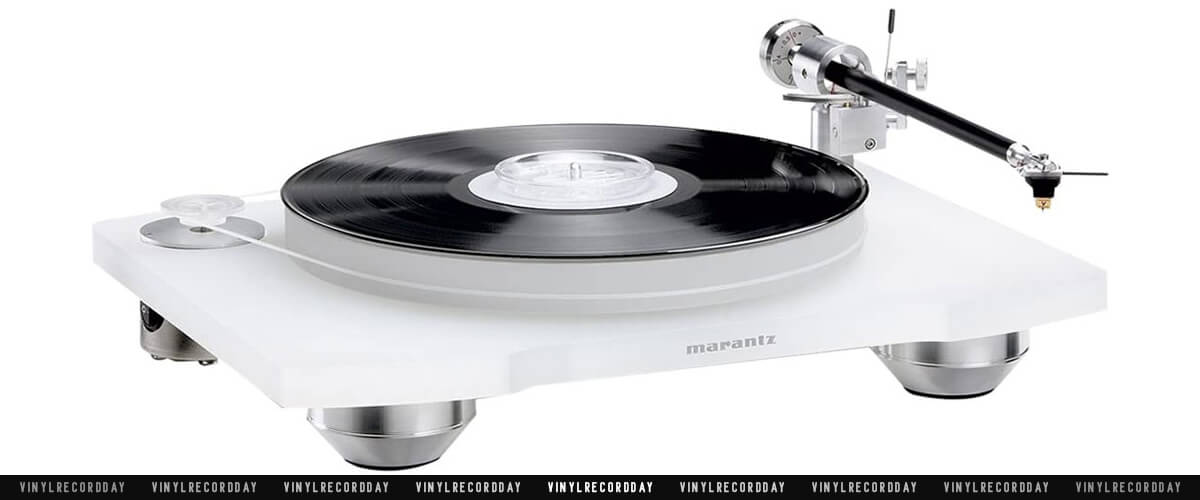 Would you like to make a switch to a more high-end turntable? Marantz TT-15S1 is a great option to experience a new level of vinyl sound reproduction.
This belt-drive model with heavy platter features an innovative floating isolated motor mount construction that reduces vibrations and delivers a pure sound every music connoisseur will love. This device extracts tight basses and bright highs with a detailed midrange.
Just like Rega Planar 6, this Marantz record player has a straight tonearm. But unlike its rival, it comes with a Virtuoso MM cartridge featuring an ebony wood body and a diamond stylus. There is also a cartridge damping mechanism that provides a quieter background. This unit supports 33 1/3 and 45 RPM records.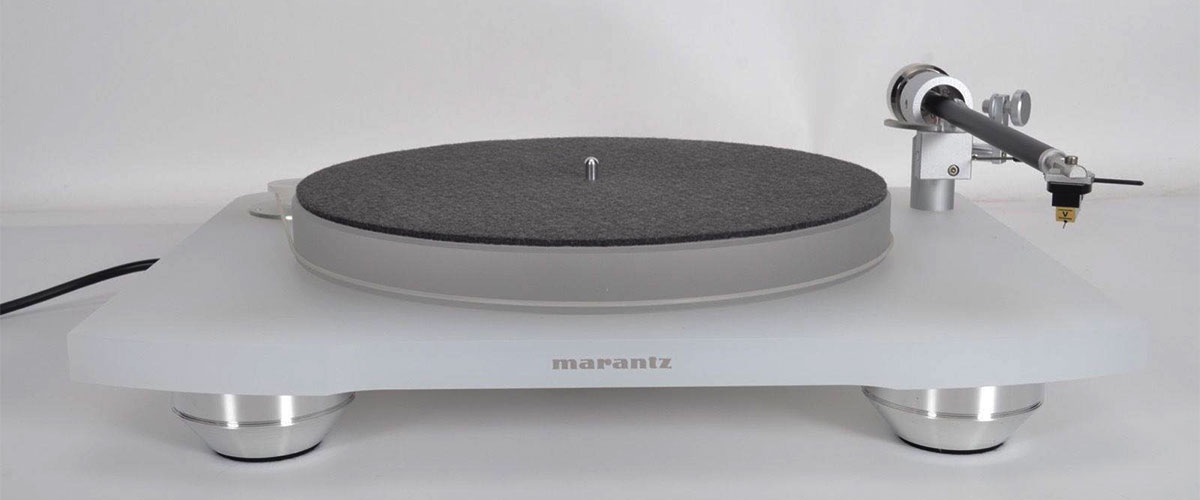 The Marantz TT-15S1 comes with everything you need for setting the turntable up. You will also find a spare silicone belt, felt slip mat, tonearm height shim, white gloves, bearing oil, and 'clever clamp' to ensure effortless use throughout the years.
I noticed that the tonearm requires slight adjustments to deliver a deeper sound from the factory cartridge. I switched it to a slight 'tail down' position (instead of parallel) and marked an improved soundstage.
Based on my listening experience, I believe this is the best turntable under $2000 due to its premium quality build and fascinating sound reproduction. You won't detect any extraneous noise and will enjoy the pure music extracted from the vinyl grooves.
Key specs
Drive type: belt.
Operation type: manual.
Speeds, RPM: 33 1/3, 45.
Phono Pre-Amp: no.
Bluetooth: no.
USB: no.
AUX: no.
Pros
Floating motor mount construction minimizes vibrations.
Premium-quality components.
Awesome sound – everything is exactly as a life-like reference class vinyl sound should be.
Smart design.
Cons
The tonearm might require adjustments.
Clearaudio Concept – also a great choice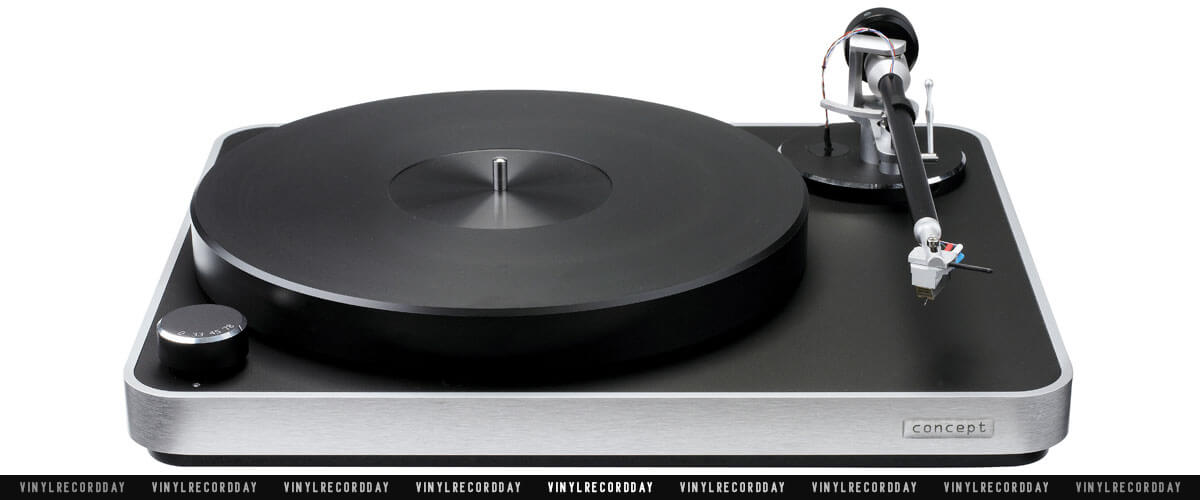 This Clearaudio Concept brings aesthetic and acoustic satisfaction due to its sleek design, quality build, and plug-and-play simplicity.
The body of the record player is made of medium-density wood fiber (or you can also pick the pressure-formed solid wood option) paired with one of the matching surface finishes.
The polymer platter is belt-driven by the decoupled DC motor for resonance-free performance. The platter has a weighted rim for better speed stability. You've got a choice of what tonearm and cartridge will come in the set.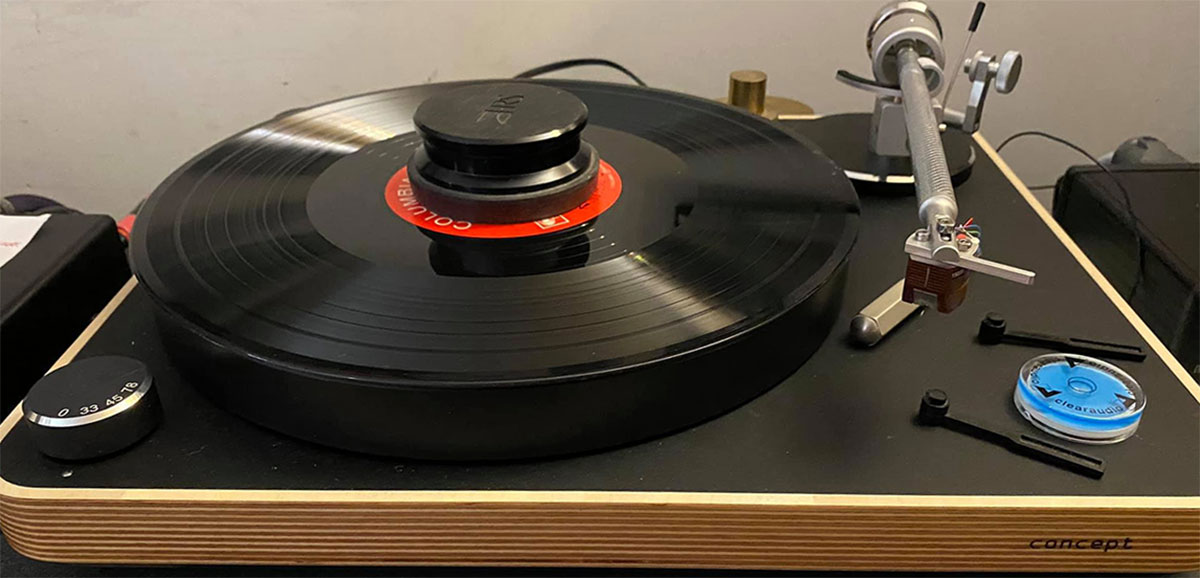 Unlike Music Hall MMF-7.3 with a two-speed capacity, this model plays records at three speeds – 33 ⅓, 45, and 78 RPM. Moreover, you can easily switch between the speeds using a knob on the left side of the player, which I find really convenient compared to manual switching.
What I especially enjoyed about this unit is that the manufacturer has already set everything up, so I didn't have to bother with configuring it. If this is going to be your first turntable, you'll love this feature as well.
It looks like this turntable gets the most out of the grooves. The sound is natural and open, just what you expect to get from the device at this price point. It offers a high level of punch and detail with a perfect balance of mids and highs without hissing or sizzling. However, I anticipated a little bit more depth from the low-end performance.
In general, this is a great turntable under 2000 dollars as it combines a simple setup, stunning look, and flawless analog sound reproduction.
Key specs
Drive type: belt.
Operation type: manual.
Speeds, RPM: 33 1/3, 45, 78.
Phono Pre-Amp: yes.
Bluetooth: no.
USB: no.
AUX: no.
Pros
An option to pick your perfect design combination.
Selectable tonearm and cartridge (both of great quality).
Decoupled DC motor to reduce vibrations.
Three speeds switch with a knob.
Plug-and-play use.
Cons
Bass is not as deep as expected.
Technics SL-1200MK7 – for DJ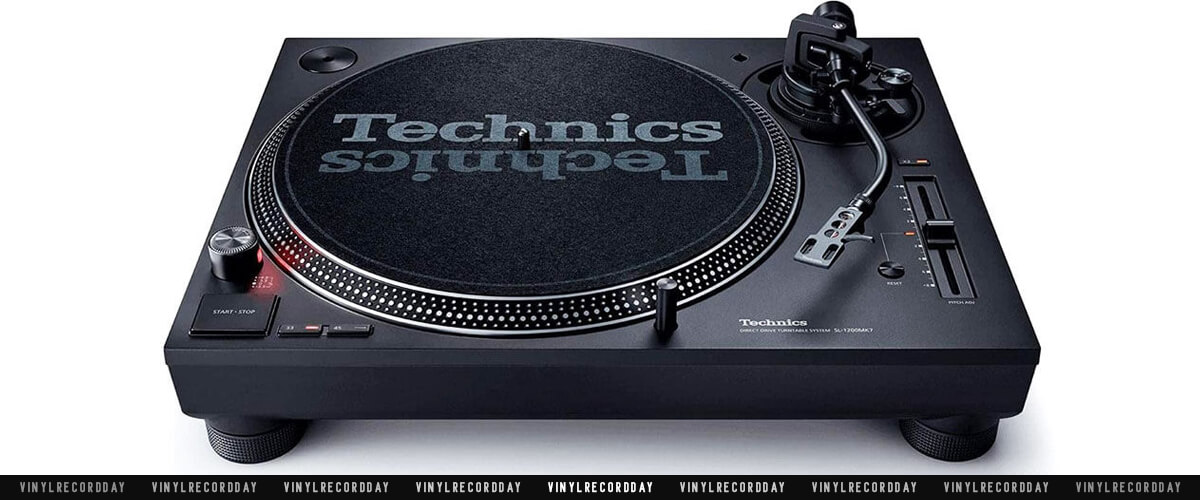 If you consider a serious upgrade of your DJ devices, the SL-1200MK7 should be first on your list.
This direct-drive turntable for DJ virtuosos features a coreless motor that delivers high-torque performance and stable rotation. An S-shape tonearm with a high-precision bearing ensures utmost motion sensitivity and advanced tracking without stylus jumping. The aluminum die-cast chassis absorbs the vibrations and contributes to the pure sound of the player.
Unlike Music Hall MMF-7.3 with two-speed modes, this unit supports three speeds: 33-⅓, 45, and 78 RPM. It also has a torque and brake speed adjustment for a more customized experience. The pitch control and reverse playing functions make this turntable a true godsend for DJs.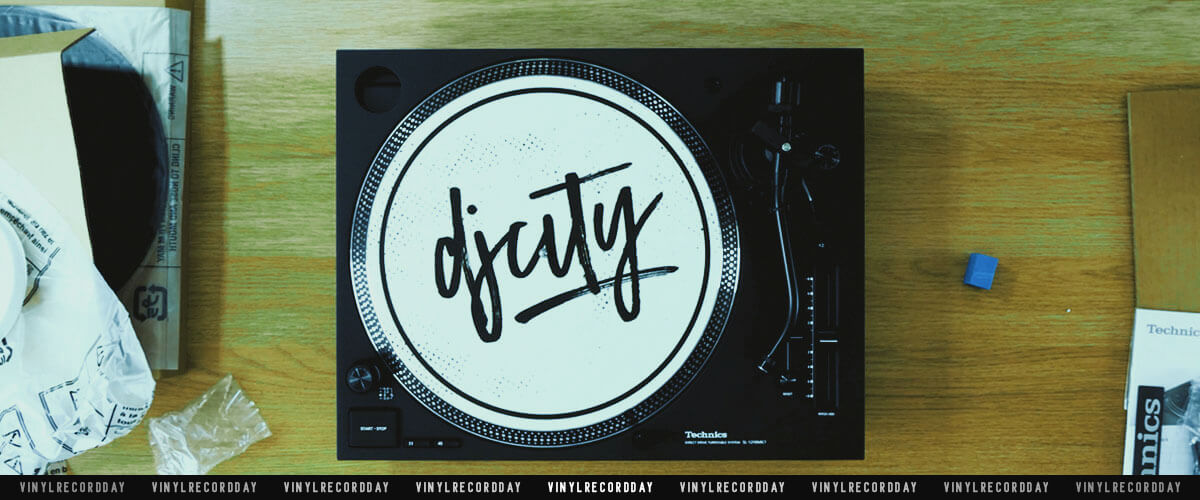 The MK7 model delivers open sound with a deep and wide soundstage. It reproduces great rhythm, attack, and drive while making the vocals sound natural and transparent.
I was excited by the stylus illuminator feature as it enhances the visibility of the needle tip even in a dark environment. The start/stop button is conveniently located on the device's deck, which is a significant advantage. But mind that the cartridge is not included.
All in all, the Technics SL-1200MK7 turntable is the right choice for DJs who are looking for a serious device with astonishing features like torque and brake speed adjustment, stylus illuminator, and so on.
Key specs
Drive type: direct.
Operation type: manual.
Speeds, RPM: 33 1/3, 45.
Phono Pre-Amp: yes.
Bluetooth: no.
USB: no.
AUX: no.
Pros
Three-speed options: 33-⅓, 45, and 78 RPM.
Torque and brake speed adjustment for musical experiments.
Pitch control with within ±8 % / ±16 % adjustments.
Reverse play function.
LED stylus illuminator.
Rega Planar 6 – under $1500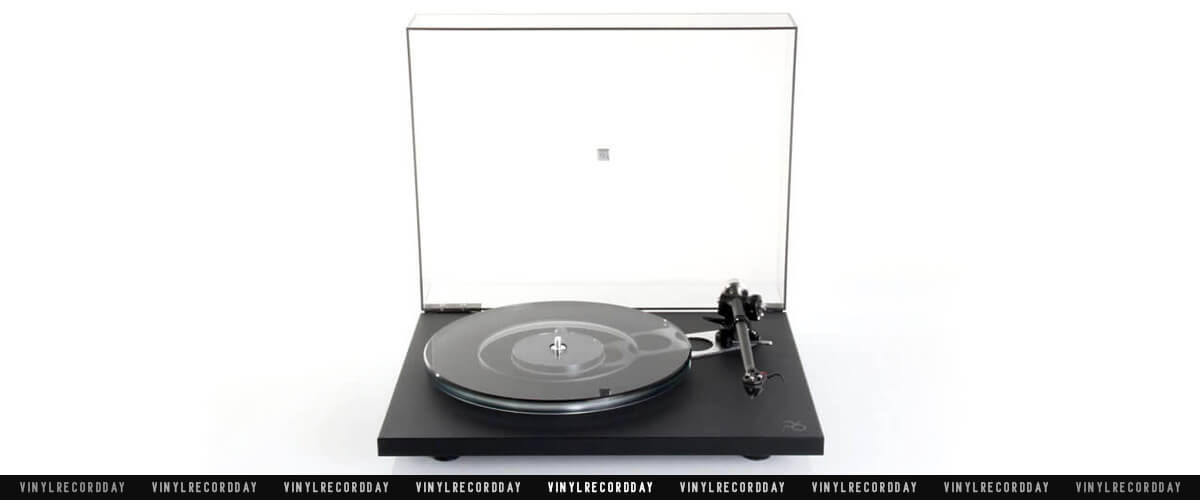 If you want to feel like you are at a live concert, Rega Planar 6 might set you in the right mood.
This model is fitted with a hand-assembled RB303 tonearm and precision bearing that ensure accurate groove tracking without distortion. The low-noise 24V motor is hand-tuned to match NEO TTPSU and ensure enhanced anti-vibration control.
The peculiar feature of the Rega Planar 6 compared to Marantz TT-15S1 is that you can pick the cartridge that will come in the pack. Another distinguishing characteristic is the unique material of the plinth – tancast 8 polyurethane foam (used in the aerospace industry and known for durability and lighter weight). Besides, this record player features a dual platter constructed of an aluminum sub-platter and a float glass platter for advanced stability.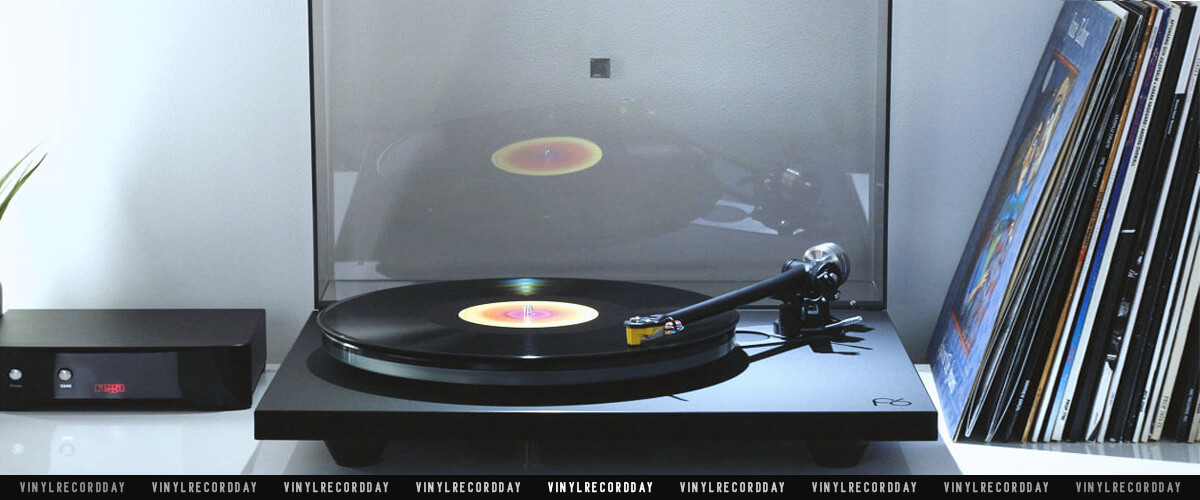 Based on my listening experience, I should say that this table produces a mature and refined sound. It won't strike you with boldness and sharp dynamics, but you will find bliss in the harmonic balance, sense of texture, and perfect timing. Since this is a high-edge device, it will require better class pairing equipment to feel all the beauty of the sound .
Apart from the sound, I also want to pay special attention to a separate power supply unit (Neo turntable power supply) that enables advanced sonic performance due to the optimal signal-to-noise ratio. It also allows easier speed selection.
This Rega Planar 6 will bring you as close to hi-fi music as possible. It refers to the best turntables under $1500 with some outstanding features that can't be found in an average record player.
Key specs
Drive type: belt.
Operation type: manual.
Speeds, RPM: 33 1/3, 45.
Phono Pre-Amp: yes.
Bluetooth: no.
USB: no.
AUX: no.
Pros
Hand-assembled RB303 tonearm with precision bearing.
Hand-tuned low-noise 24V motor produces no vibrations.
Three cartridge options to choose from.
Separate power supply unit for enhanced sonic performance.
Cons
Requires first-class pairing equipment.
Pro-Ject X2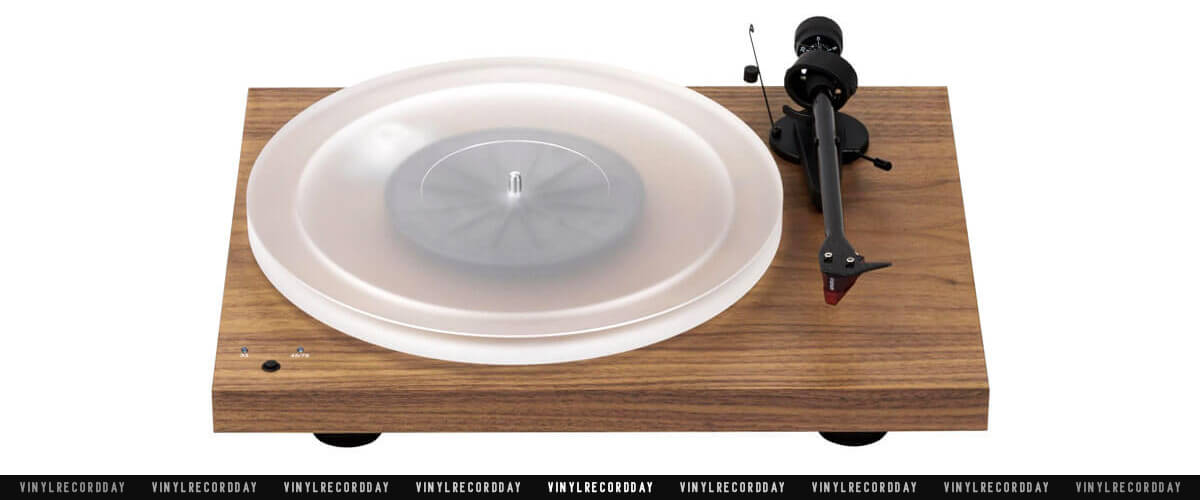 Pro-Ject is a relatively young brand (it was established in 1991); however, they are world-known for delivering top-notch turntables with impeccable value. Their X2 is a model they'll always be proud of! It boasts a gorgeous heavyweight design and premium-quality components, making it sound like heaven.
Pro-Ject X2 has a high-quality belt-drive system and a powerful motor – such a combination ensures smooth and consistent operation; moreover, you can enjoy your music without any distractions.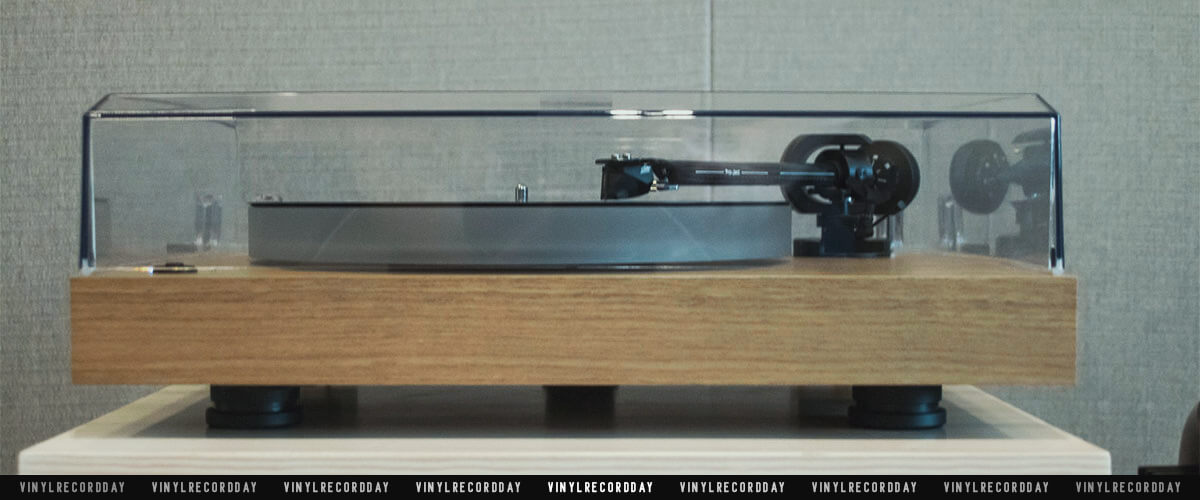 The heavy 30-mm thick acrylic platter feels beefy; it effectively reduces vibrations and resonance, provides excellent sound reproduction, resulting in an incredibly clear and crisp listening experience. Furthermore, this model boasts a premium 9-inch carbon-aluminum sandwich tonearm equipped with a high-end cartridge, which also contributes to superb sound quality. When testing, I could hear every detail, and the separation of instruments was very special indeed.
But what I love the most about X2 is the electronic speed change that makes it easy to switch between 33, 45, and 78 RPM speeds. It gives you plenty of options for listening to your favorite vinyl albums and ensures that you can find the right speed for any record. Even our top-list product Marantz TT-15S1 doesn't offer such flexibility!
If you are looking for a good 3-speed turntable under $2000, do consider Pro-Ject X2! It delivers outstanding sonic results, plus, the manufacturer guarantees strict quality control, so everything will work as intended!
Key specs
Drive type: belt.
Operation type: manual.
Speeds, RPM: 33 1/3, 45, 78.
Phono Pre-Amp: no.
Bluetooth: no.
USB: no.
AUX: no.
Pros
Long-lasting value.
Minimalistic yet elegant design.
Features 3 RPM speeds that are easy to change with a push of a button.
Premium-quality tonearm.
Sounds fantastic – warm, clear, and natural.
Hassle-free setup.
Cons
A bit of noticeable motor noise at 45 RPM; however, it doesn't impact the overall sound quality.
Music Hall MMF-7.3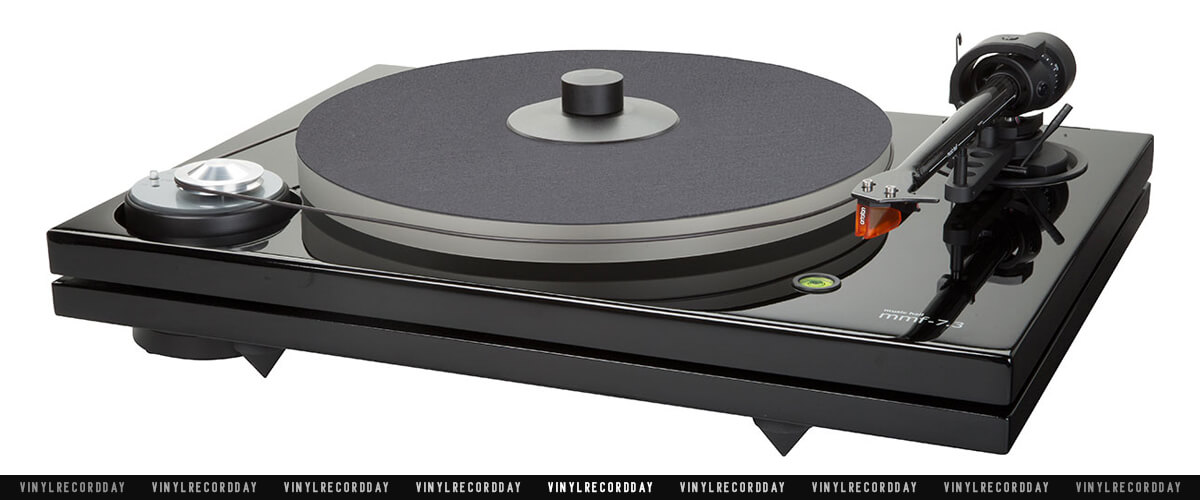 The Music Hall MMF-7.3 turntable is a great choice for audiophiles who appreciate the natural sound of vinyl along with the functionality of the device.
The distinctive feature of this record player is the complete isolation of components. The platter, main bearing, cartridge, and tonearm are mounted on the top platform, being separated from the bottom plinth by Sorbothane hemispheres for better vibration resistance.
A one-piece carbon fiber tonearm features a fully adjustable VTA, azimuth, dampened arm lift mechanism that allows you to regulate how well the stylus tracks the grooves. Besides, even when the album comes to an end, the mechanism will automatically lift the tonearm to prevent the needle's damage.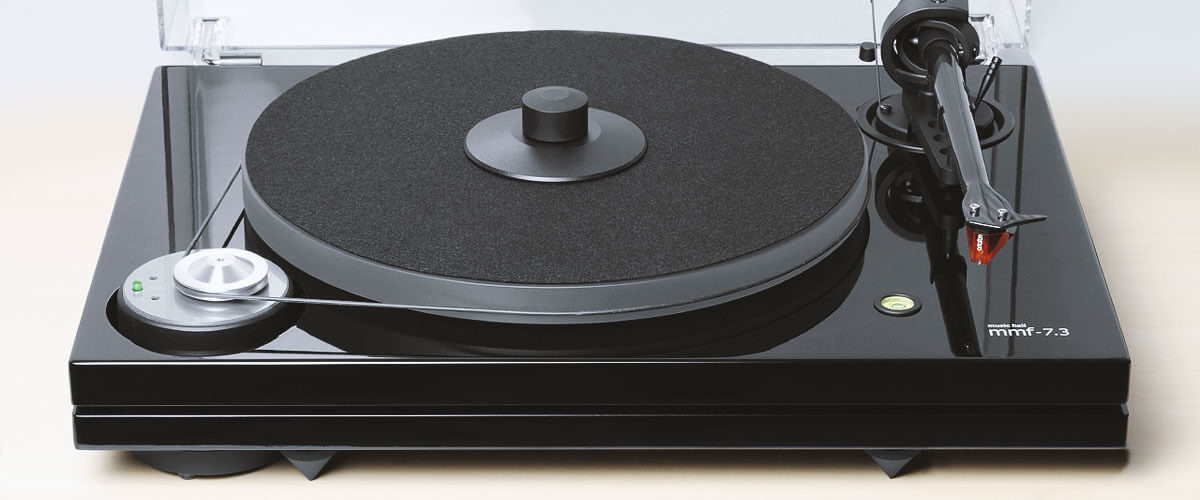 In contrast to the above-reviewed Clearaudio Concept turntable available with the brand's native cartridges, the Music Hall MMF-7.3 comes with or without the Ortofon 2M Bronze cartridge.
The device delivers pure tonal accuracy and precise speed reproduction, but mind that the level output might be lowish for some tracks. That is why I would recommend getting an external preamp with volume control and slight amplification.
Overall, this is a decent record player that would enable you to listen to your favorite vinyl in hi-fi sound quality without noise and distortion.
Key specs
Drive type: belt.
Operation type: manual.
Speeds, RPM: 33 1/3, 45, 78.
Phono Pre-Amp: yes.
Bluetooth: no.
USB: no.
AUX: no.
Pros
Isolation of critical sound-producing components.
Double-layer platter design for vibration reduction.
Adjustable tonearm with an auto-lift mechanism.
Optional Ortofon 2M Bronze cartridge.
Cons
Requires the first-rate preamp for better sound reproduction.
Rega RP3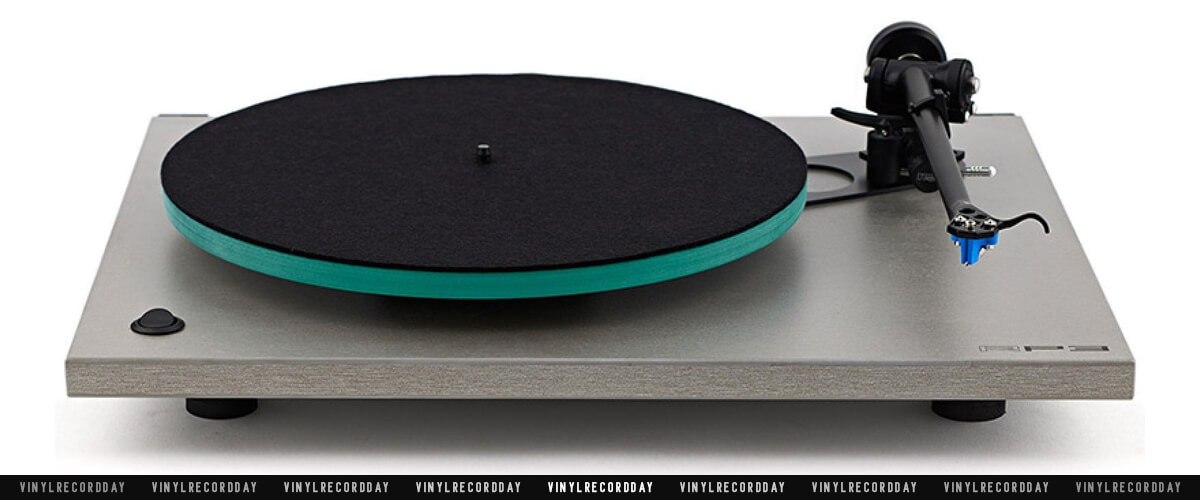 I've included two turntables by Rega on my list, and for a good reason. Rega is a globally recognized, reputable manufacturer that delivers high-performance turntables at a reasonable price; moreover, they assemble every product by hand! You'll never go wrong with Rega.
Their RP3 model can boast superior sound quality, durability, and stability due to innovative technologies and high-quality components.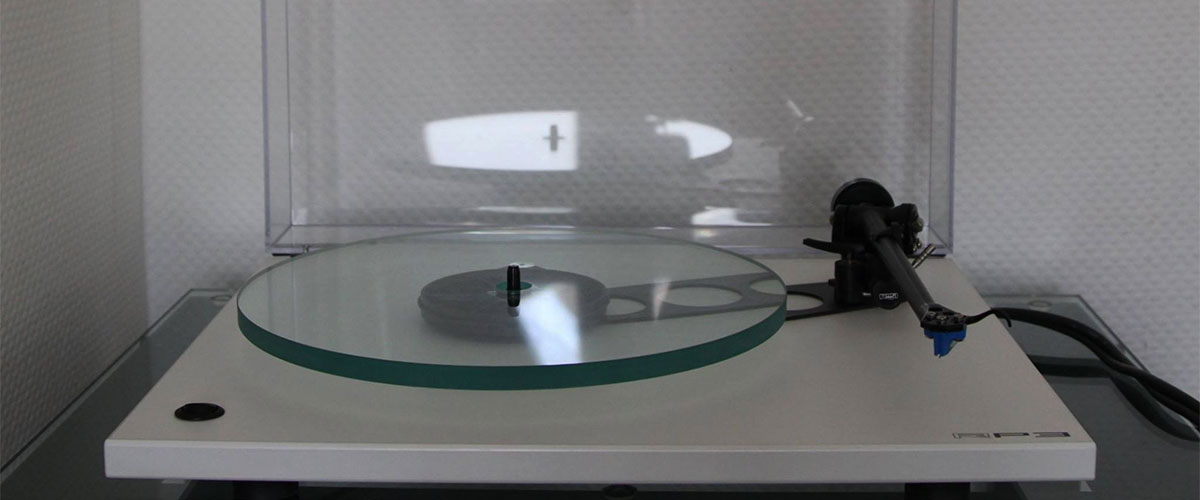 First off, the table's RB330 tonearm and Elys 2 cartridge offer precise tracking and decent sound quality, while the double brace technology ensures a long lifespan. Next, the opti-white platter provides excellent contrast and clarity, while the low-noise, low-vibration motor ensures smooth playback.
The high gloss plinth is available in three vibrant colors to match your home style and comes with a clear dust cover to protect your investment. And last but not least, the RP3 is compatible with the Rega Neo turntable power supply (sold separately), which provides even greater sound quality.
Rega RP3 is the master of all trades – it offers decent overall quality at an affordable price. If you're a beginner who wants to upgrade your audio game, take a closer look at this model – its performance is more than adequate for most keen listeners.
Key specs
Drive type: belt.
Operation type: manual.
Speeds, RPM: 33 1/3, 45.
Phono Pre-Amp: no.
Bluetooth: no.
USB: no.
AUX: no.
Pros
Sleek design – goes well with any decor.
Powerful 24V motor.
Cutting-edge double brace technology eliminates motor noise – no hum or wobble.
Lightweight but still prevents unwanted resonance effectively.
Comes in different colors.
Cons
More critical listeners may want to replace Elys 2 cartridge.
The cover hinges are not weighted – make sure to lower the lid onto the base gently.
What to look for when choosing a turntable under $2000?
Drive type
I think you already know that there are two basic types of drive – direct and belt drive. The main difference lies in how the motor spins the platter.
In direct-drive record players, the platter sits right on the motor. As a result, the platter reaches the optimal speed almost instantly but allows space for vibrations during the playback.
Belt-drive turntables have an isolated motor that gets connected with the platter to a belt. Thanks to it, these devices produce purer sound but require some time to reach the desired playback speed.
Yes, the belt-driven models are considered more advanced and do provide better sound than their direct-driven counterparts. That's why in my review, the devices with belt drives appear. And you can learn more detailed information about this issue in this article.
Figure out more pros and cons of every drive type in this guide.
Built-in phono preamp
Most high-end turntables come without a built-in phono preamp. Even though this feature can be handy for some users as it allows them to free up some cash and storage space, many music aficionados prefer getting the record player without the phono preamp. Purchasing a standalone preamp can be trickier and more expensive, but the result will be worth every single effort.
Record speeds
There are several types of vinyl records that are compatible with different speeds. The most common speeds are 33⅓ RPM and 45 RPM. More advanced devices support 78 RPM records as well, offering three speeds simultaneously. You may want to opt for the audiophile turntable under $2000 with all three-speed modes if you have a collection of old LPs or plan to splurge on the rarest 78 RPM records. For example, on my list is the Pro-Ject X2 turntable, and not only it supports 3 speeds.
Extra features
When choosing a turntable model, also pay attention to the presence of additional features that can improve your listening experience. For example, Bluetooth will enable wireless connection to headphones or speakers that support this feature. A USB output will come in handy if you plan to transform vinyl into digital format, which becomes imperative if you make music with your record player.
List of most expensive vinyl records ever sold
Music devotees are ready to put in good money when it comes to their hobbies. Especially, when there is a chance to add new positions to their collection of unique records. Here you can check the list of records costing a fortune. These records are not just fascinating pieces of art. Each has its story, which adds four or even five extra figures to the standard vinyl price.