If you are a vinyl fan who also highly appreciates the convenience of modern technologies, you may be interested in the best turntables for the Sonos system. Pairing these devices is actually a brilliant idea since you'll still be able to hear the needle gliding through the grooves and have an opportunity to stream music in different rooms around your house.
Sonos is one of the most high-end audio components on the market; however, these speakers cannot play with any turntable. Hence, there are some factors you should consider when shopping around for a TT. I've created this article so that you learn these factors . So, without further ado, let's get to the details!
Our pick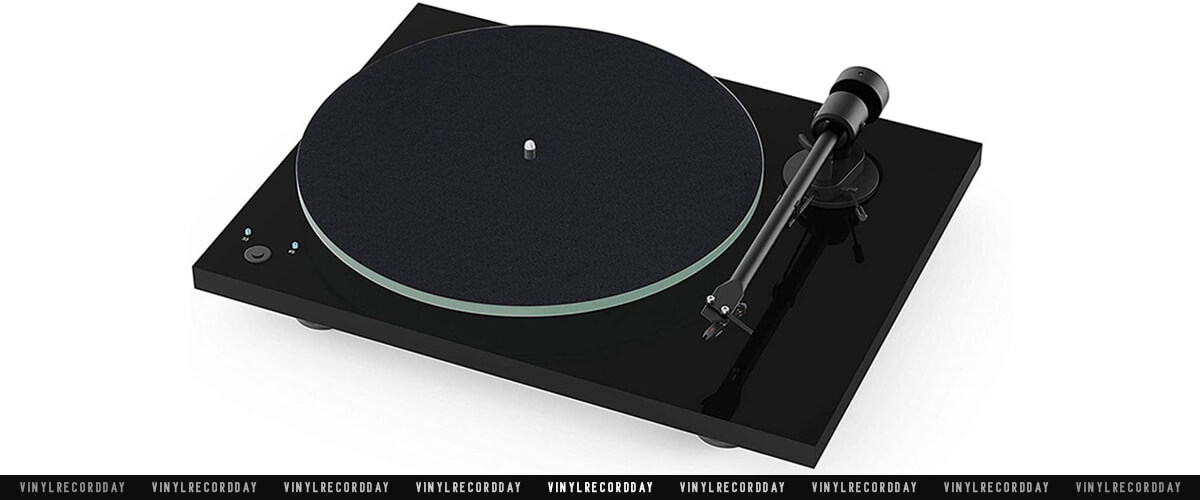 Pro-Ject T1 Phono SB
Best turntable for Sonos
Super shielded, semi-symmetrical, low-capacitance phono cables – purpose designed by Pro-Ject.
Read the full review
.
Turntables for Sonos comparison table
Name
Drive type
Operation type
Speeds
Phono Pre-Amp
Bluetooth
Review
Pro-Ject T1 Phono SB

best overall

belt
manual
33 1/3, 45 RPM
yes
no
Review
Audio-Technica AT-LP120XUSB
direct
manual
33 1/3, 45, 78 RPM
yes
no
Review
Rega Planar 1 Plus
belt
manual
33 1/3, 45 RPM
yes
no
Review
Pro-Ject Automat A1
belt
fully automatic
33 1/3, 45 RPM
yes
no
Review
How I picked turntables for Sonos speakers
First off, a turntable compatible with Sonos must include a built-in preamp that directly hooks up to the speakers.
Another thing to consider is that more technologically advanced players are more compatible with Sonos systems. If you want to get the most out of your investment, go for a mid-range turntable rather than a cheaper alternative.
With that in mind, I've chosen the models listed below for their suitability (e.g., integrated phono-preamp), overall performance, and positive customer feedback. So, keep reading to find a fine partner for your Sonos speakers!
How I tested record players for Sonos
To test my vinyl setup with Sonos speakers I used the following equipment:
To evaluate the sound quality of the record player for Sonos, I listened to the following records:
Marvin Gaye – What's Going On [1971]
Leonard Cohen – Popular Problems [2014]
Jeff Buckley – Grace [1994]
Michael Jackson – Thriller [1982]
Four Tet – Sixteen Oceans [2020]
Fleetwood Mac – Rumours [1977]
Best turntable for Sonos reviews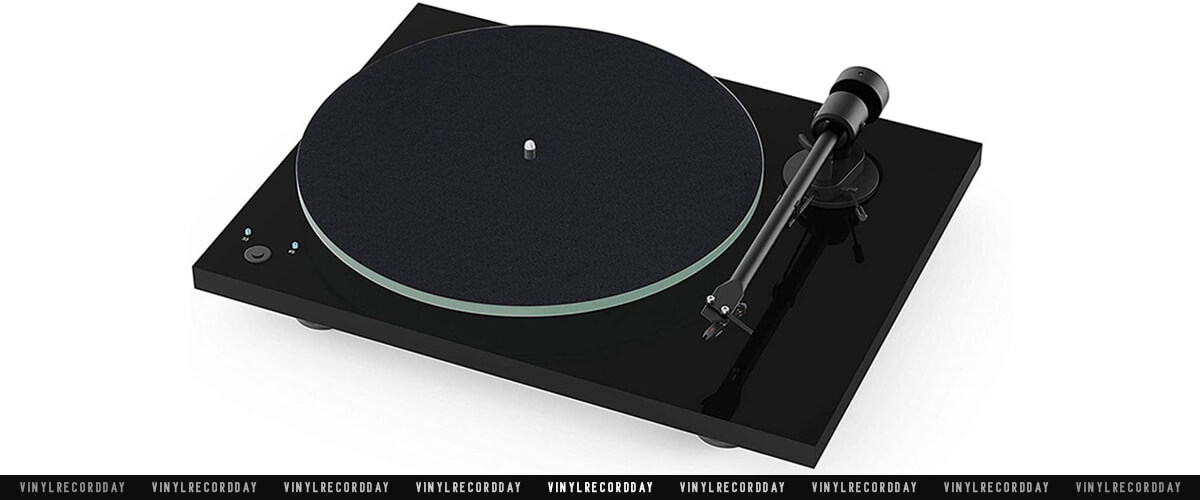 Pro-Ject T1 Phono SB is an audiophile entry-level record player with an integrated bypassable preamplifier for easy connection to any hi-fi system, including Sonos.
But what I really like in Phono SB is its unique construction – its CNC-machined plinth has no plastic parts, meaning there aren't any hollow spaces inside. Such a design effectively reduces vibrations and prevents sound deterioration. Further, an 8-millimeter-thick bead-blasted glass platter spins smoothly on any record surface while keeping ideal speed stability. The skillful engineering makes Phono SB stand out against its competitors. You'll hardly find such a fine build quality in the same price range!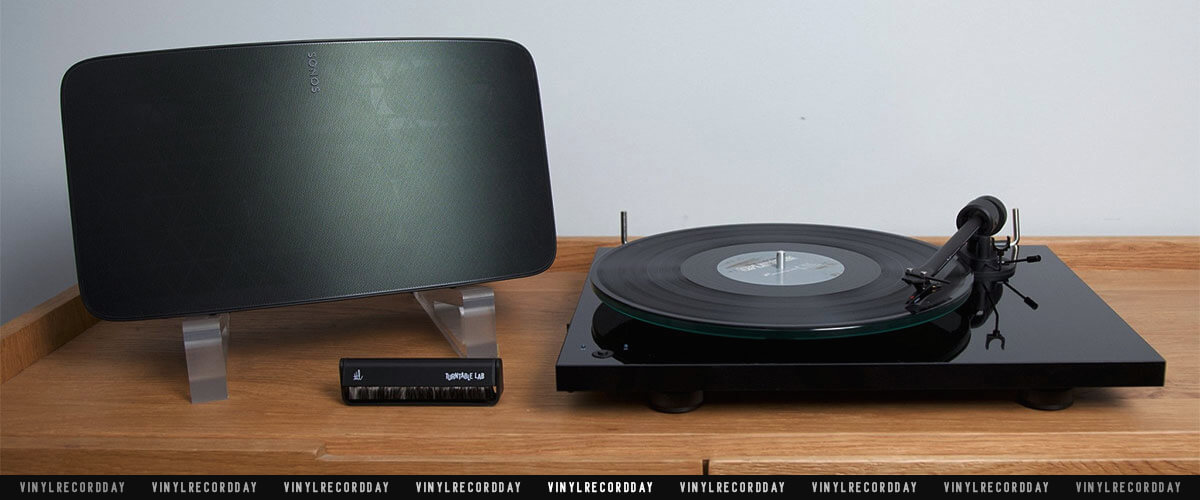 The one-piece aluminum tonearm with the Ortofon OM 5E cartridge ensures absolute accuracy and great sound quality. Additionally, the Allen key supplied allows you to fine-tune the tracking force on the needle for optimal performance.
Lastly, the player comes with a 7″ single adapter and a power supply, allowing you to start listening right out of the box.
Pro-Ject T1 Phono SB is the best turntable for Sonos that today's market has to offer. With its innovative construction and high-quality components, this unit combines excellent convenience and ease of use with beautifully transparent sound. Also, it's worth mentioning that Sonos approved T1 Phono SB on its official website.
Key specs
Drive type: belt.
Operation type: manual.
Speeds, RPM: 33 1/3, 45.
Phono Pre-Amp: yes.
Bluetooth: no.
USB: no.
AUX: no.
Pros
Reputable brand.
Great build and finish.
Sleek design.
Upgradable cartridge.
Hassle-free setup.
For the price, this player is hard to beat.
Cons
Although the counterweight is adjustable, there isn't a marker ring, so you'll need to use a scale to adapt the tracking force for a new cartridge.
Audio-Technica AT-LP120XUSB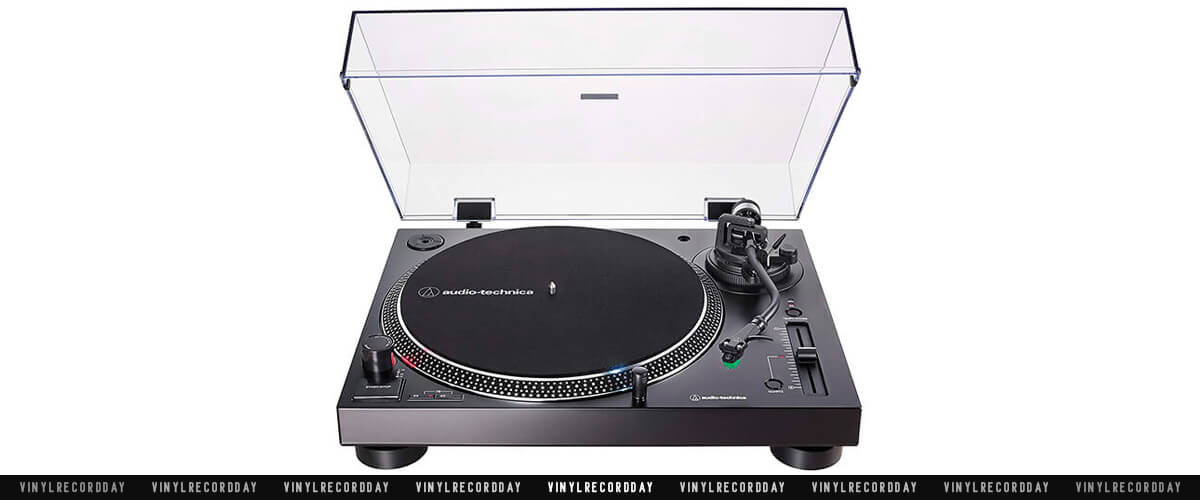 Audio Technica has an excellent reputation in the industry, and AT-LP120XUSB is a decent model of this brand. In all honesty, I hesitated about what product should go first in my review – Pro-Ject T1 Phono SB or Audio Technica AT-LP120XUSB. They both are of high quality and have a lot to offer, even for a critical ear.
Although Pro-Ject T1 Phono SB has plenty of user-friendly features and unique construction, several things make AT-LP120XUSB outperform our top-list product.
Firstly, this fully manual, direct-drive player can spin records at 3 speeds – 33, 45, and 78 RPM, so you can choose any vinyl format. Secondly, it has variable pitch control with a quartz speed lock. Further, the deck can boast a balanced S-shaped tonearm with an AT-HS6 replaceable headshell and AT-VM95E DM cartridge with a 0.3×0.7mil elliptical stylus.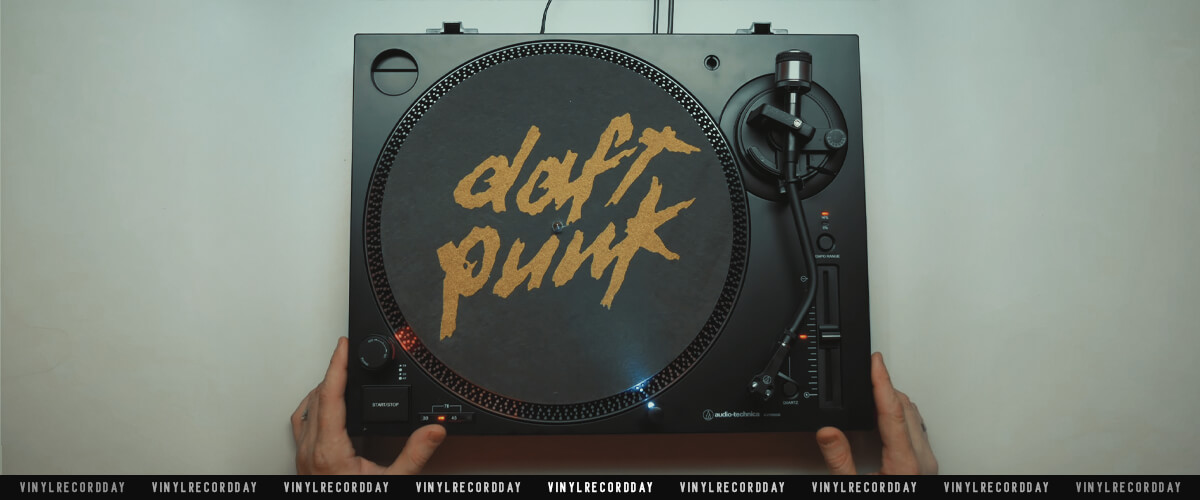 A stroboscopic platter and a popup stylus target light make this model beautiful and convenient to use. Like that wasn't enough, AT-LP120XUSB has a USB port, allowing you to hook up directly to your PC and digitize your vinyl collection.
If you need the best record player for Sonos in terms of added bonuses, look no further! Audio-Technica AT-LP120XUSB, with its 3 speeds, stroboscopic platter, pitch control, target light, and USB port will be the right choice for you!
Key specs
Drive type: direct.
Operation type: manual.
Speeds, RPM: 33 1/3, 45, 78.
Phono Pre-Amp: yes.
Bluetooth: no.
USB: yes.
AUX: no.
Pros
Beautiful, durable design.
Great sound quality.
Built-in switchable phono preamp.
There is no motor noise.
The needle drops very gently.
Cons
Poor setup documentation.
When damaged, hardwire RCA cables might be hard to replace.
Rega Planar 1 Plus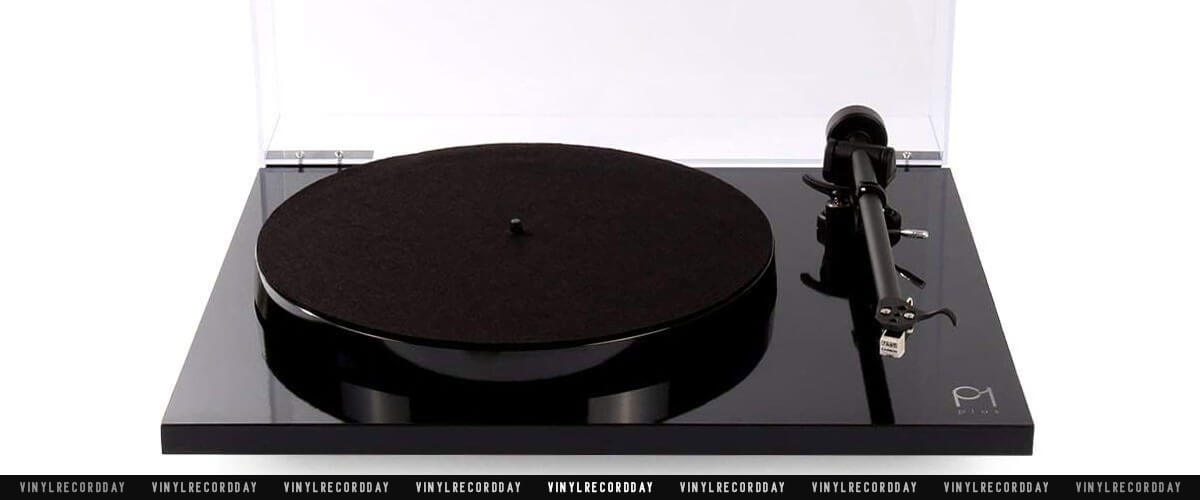 Rega Planar 1 Plus is impossible to overestimate! To begin with, Rega merged two award-winning products: a Rega Planar 1 vinyl player and a Rega Fono Mini A2D preamplifier. The end outcome is awesome!
This player produces an amazingly transparent sound. It excels in handling high frequencies and clearly separates vocals and instruments. In fact, the sound is strikingly similar to a Planar 1 with an external Fono Mini A2D. This is what sets this model apart from its rivals, including Audio-Technica AT-LP120XUSB with its high-end cartridge!
Planar 1 Plus is a plug-n-play turntable with a pre-installed Rega Carbon MM cartridge and a stiff headshell. They are appropriately mounted on the handcrafted RB110 tonearm that features innovative, super-low friction bearings, resulting in exceptional usability.
Last but not least, the player comes with a phenolic, high-mass platter and improved acryl chassis, reducing unwanted vibrations and ensuring more reliable speed stability.
Rega Planar 1 Pluss can make a great vinyl setup for Sonos audio system, especially if you are seeking a player with a high-performance integrated phono-preamp. More than that, it delivers superb sound and will last you a lifetime!
Key specs
Drive type: belt.
Operation type: manual.
Speeds, RPM: 33 1/3, 45.
Phono Pre-Amp: yes.
Bluetooth: no.
USB: no.
AUX: no.
Pros
Sleek contemporary design – beautiful matt black or white finish.
Sounds and tracks excellent right out of the box.
Uses high-quality components.
Hassle-free setup.
Cons
The motor makes a slight noise that is only audible when the record isn't playing.
Audio-Technica AT-LPW50PB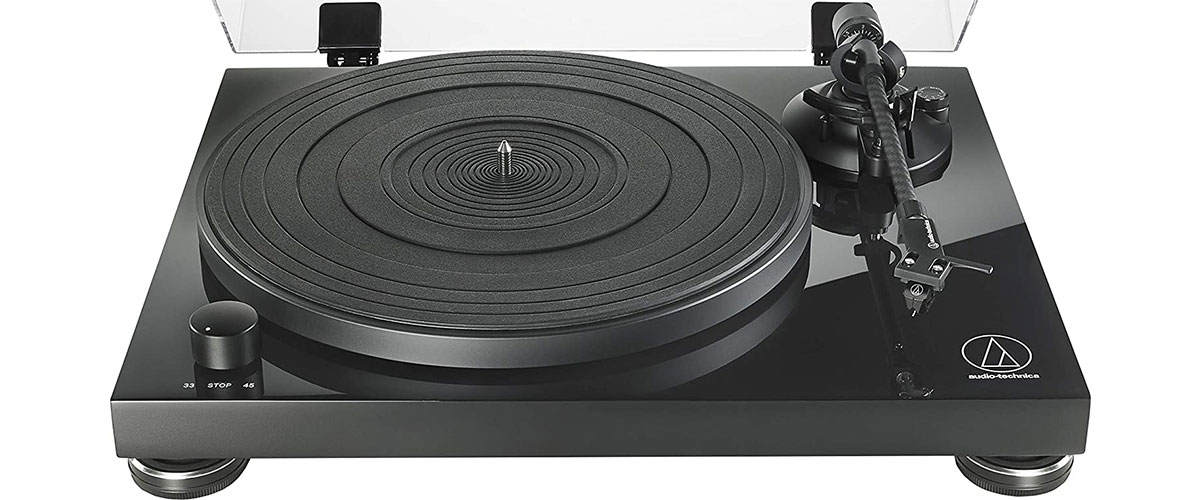 The AT-LPW50PB is another great Sonos-compatible turntable from Audio Technica – it has an integrated switchable phono stage and a removable dual RCA output cable for hooking up to devices with or without a dedicated phono input.
This belt-drive player with a fully manual operation delivers perfect sound quality. It has an anti-resonance 30mm-thick MDF plinth to suppress low-frequency acoustic feedback and a sensor-monitored motor that ensures correct platter rotation speeds of 33 and 45 RPM.
But what I like the most about this deck is its straight carbon-fiber tonearm that features adjustable tracking force and comes with a replaceable AT-HS4 headshell and AT-VM95E DMM cartridge. It's worth noting that Audio Technica has been producing world-recognized cartridges for over 50 years, and that experience shows in the high-quality, upgradable AT-VM95E cartridge that includes a 0.3×0.7mil elliptical needle.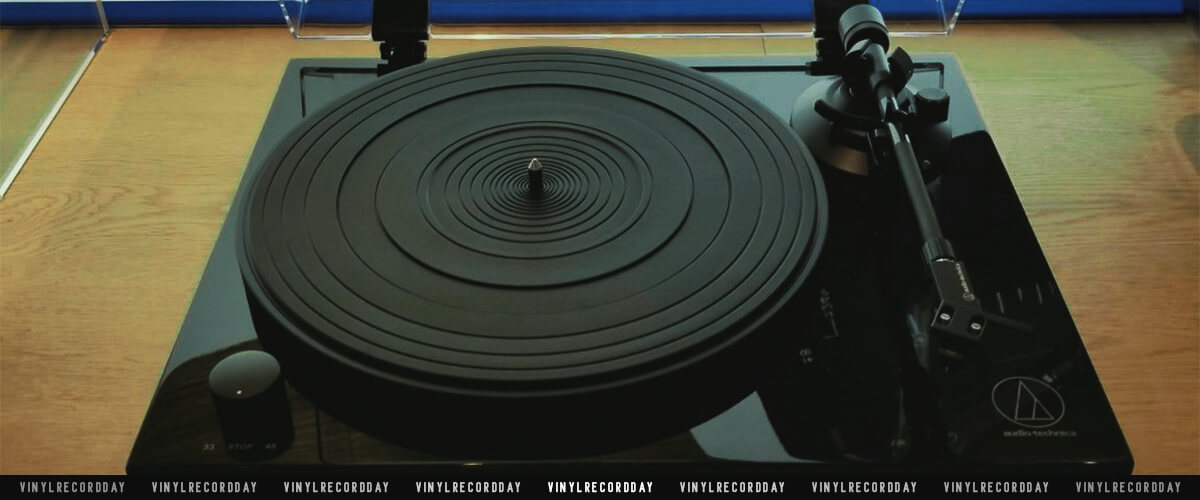 This is what makes AT-LPW50PB stand out against competitors, even such strong as Pro-Ject T1 Phono SB!
Audio-Technica AT-LPW50PB doesn't have all bells and whistles that its sibling AT-LP120XUSB can offer, but still, it's bathed in professionalism and provides a higher listening level. And, of course, this record player works great with Sonos speakers!
Key specs
Drive type: belt.
Operation type: manual.
Speeds, RPM: 33 1/3, 45.
Phono Pre-Amp: yes.
Bluetooth: no.
USB: no.
AUX: no.
Pros
It is a step up from entry-level turntables.
Gorgeous piano-black finish.
Upgradable cartridge.
Die-cast aluminum platter.
Easy setup.
Cons
The gloss black plinth is a dust and fingerprint magnet.
It may be too basic for some users.
Pro-Ject Automat A1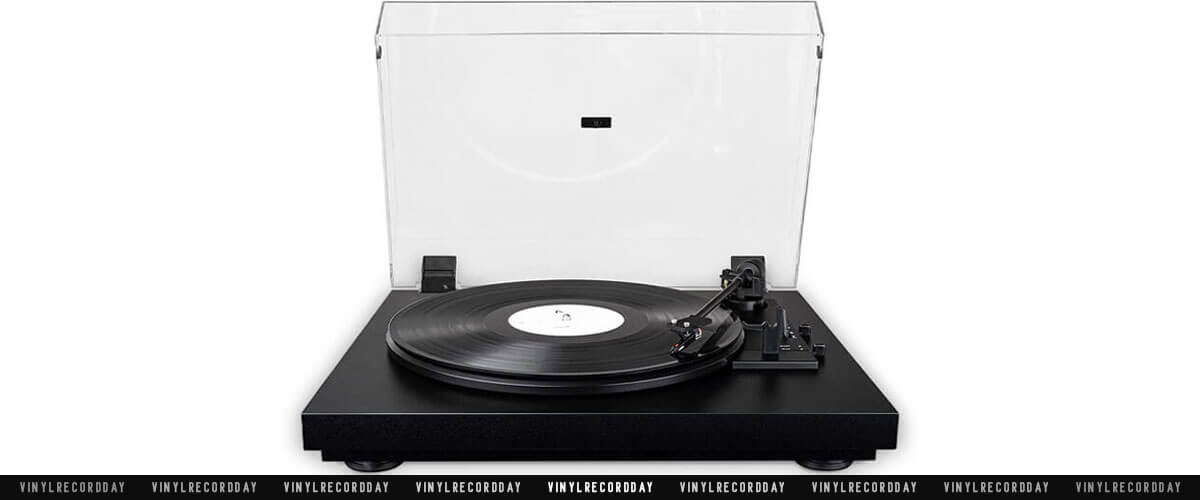 The Automat A1 is another Sonos-compatible turntable manufactured by Pro-Ject – our top-list brand. Starting off this review, I want to emphasize that the current model and Pro-Ject T1 Phono SB are both high-quality machines sitting in the same price range. However, they use different materials and components. And it's only up to you what design and construction you prefer.
The A1's solid construction with no empty spaces in the wooden shell and precision-balanced platter help to dampen vibrations and significantly improve the sound. Further, a ULM aluminum tonearm with an Ortofon OM10 cartridge produces accurate tracking, and a solid, rigid headshell guarantees that there will be no skipping during playback.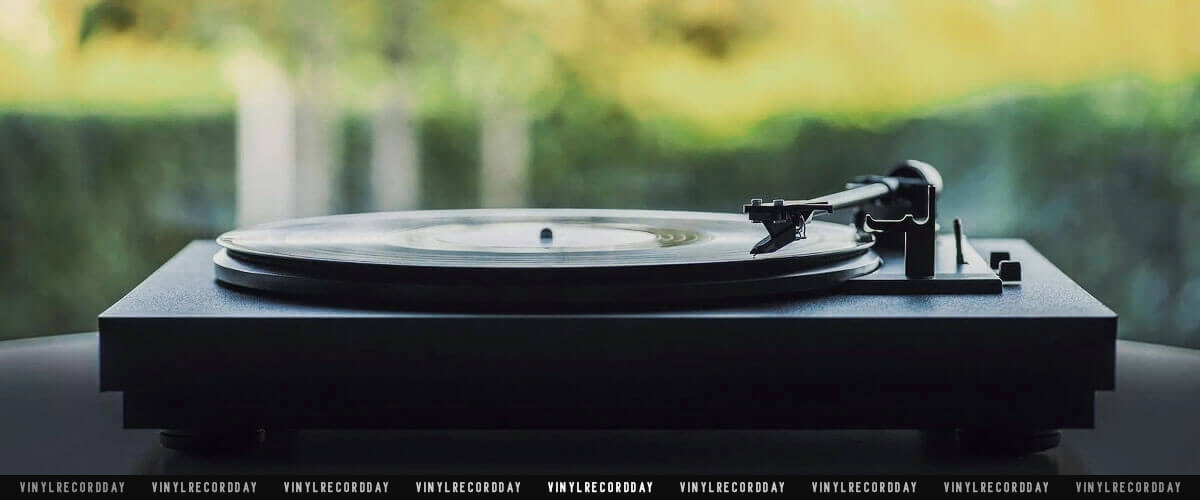 The A1 has an integrated switchable preamp that allows you to easily connect the TT to any audio system, including Sonos. In addition, this model ensures a seamless connection to the amp via semi-balanced, low-capacitance cables with improved shielding, as well as the elimination of any noise interference.
Perfect build results in superior sound. A great soundstage, well-balanced midrange, punchy highs, and bass are just some of the reasons why I enjoy this babe so much.
Pro-Ject Automat A1 won't disappoint either demanding or novice users thanks to its smart construction, skillful engineering, and straightforward operation. Perfect investment!
Key specs
Drive type: belt.
Operation type: fully automatic.
Speeds, RPM: 33 1/3, 45.
Phono Pre-Amp: yes.
Bluetooth: no.
USB: no.
AUX: no.
Pros
Well-trusted manufacturer.
Solid construction – built to last.
Amazing sound.
Easy to use.
Cons
Only basic features, however, it's not really a downside.
Turntable for Sonos system buying guide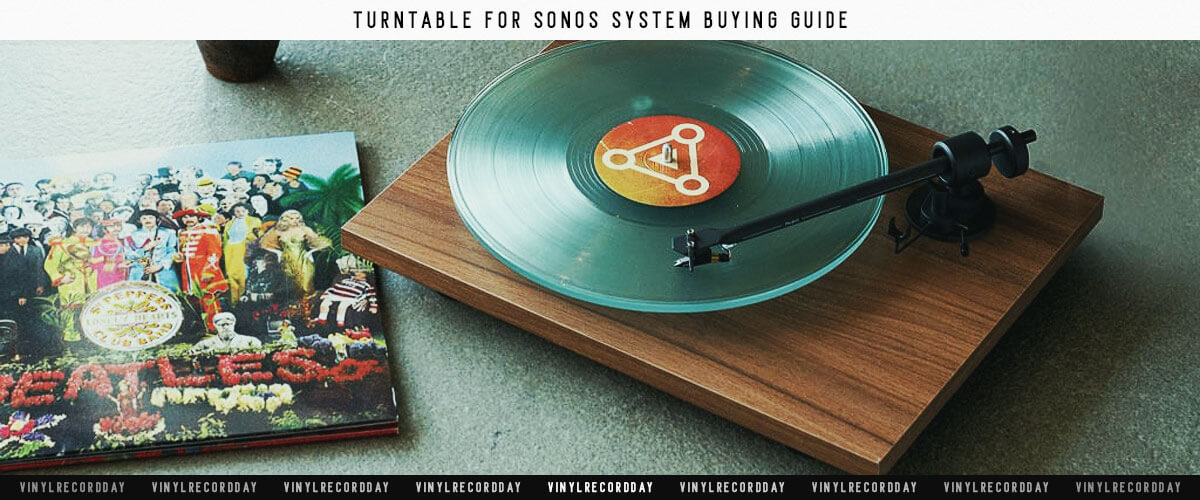 As I mentioned above, a Sonos-compatible turntable must include a built-in phono stage and be in the same price segment as the speakers to deliver a good sound quality. But to be sure you are buying a suitable model for your home, do consider the following:
If you're a beginner, go for an automated or semi-automatic record player. These machines are technologically improved, making them simpler to use. On the other hand, you'll perform all activities by hand in a manually operated system, which might be less convenient.However, if sound quality is critical to you, you should choose a manual player.
However, if sound quality is critical to you, you should choose a manual player.
Pick a turntable that can spin at 33, 45, and 78 RPM speeds if you want to play any vinyl format.
Bluetooth and USB are extremely useful extras – you can use Bluetooth to stream music to speakers, headphones, or a soundbar, and USB lets you digitize your old vinyl collections.
How to connect a turntable to your Sonos system?
Below, I'll describe how to connect a turntable for Sonos Five to the system, using the items I mentioned in the section "How I tested record players for Sonos":
Using the line-in connector on the back, connect your turntable to the largest speaker.
Connect the split cable to the matching colors of the L/R audio outputs on the back of your record player and plug the single end of an RCA Y-audio cable into the line-in port of Five/Play:5.
If you have a record player and third-party speakers but no amplifier, you can use Sonos Amp to hook them up to your Sonos system.
Simply use the audio wire included with your amplifier. Connect one end to your player and the other to the appropriate colors of the rear of your Sonos Amp's L/R inputs.
FAQ
Can I connect a turntable to Sonos Arc?
Absolutely! Integrating a turntable with your Sonos Arc or Sonos Connect: Amp is a seamless process. Simply utilize the RCA jacks, coupling them with a compatible cable (sold separately) to establish the connection. This setup allows you to immerse yourself in the rich sound of your vinyl collection, transmitting wirelessly across any Sonos speaker sprinkled throughout your home, ensuring a vibrant and encompassing musical experience.
Can I connect turntables and Sonos speakers via Bluetooth?
At present,
Bluetooth connectivity
isn't a feature offered by Sonos speakers. Nonetheless, you're not left without options – Sonos has masterfully implemented Wi-Fi connectivity, allowing for effortless and high-quality wireless streaming from your turntable. This means you can enjoy a superior, uninterrupted listening experience as you delve into your vinyl collection.
Can I connect a turntable to Sonos Beam?
Indeed, you can establish a connection between your turntable and the Sonos Beam using the RCA jacks, coupled with a suitable cable that is available separately. This facilitates the wireless transmission of your favorite vinyl tracks to any speaker in your home setup.
Can you connect DJ decks to Sonos?
Absolutely, it's entirely possible to sync your DJ decks with Sonos speakers. Just ensure that your decks are equipped with either RCA or mini-jack inputs. The specific type of input necessary is contingent upon the particular turntable and amp/mixer in your setup, allowing you to craft a vibrant, immersive soundscape that resonates perfectly with your Sonos system.
Does vinyl sound good on Sonos?
Yes, vinyl does sound good on Sonos. Sonos speakers are optimized for all types of music, including vinyl. They do not add any sound processing or artificial enhancements to your music.
How do I select a line-in Sonos app?
In the Sonos app, navigate to the 'Settings' tab, then select 'System'. Choose the room where your device is located, find 'Line-in', and select your connected device from the list. This enables you to manage and play line-in audio effortlessly within the app.
Is phono or line better?
Both
pathways have their merits. The "phono" option immerses listeners in the authentic, analog warmth that vinyl aficionados cherish, especially when connected directly to an amp with RCA jacks. On the other hand, the "line" route offers a versatile solution, especially when RCA connections are not feasible. Utilizing a pre-amp or mixer with line-level outputs can pave the way for seamless integration of varied audio sources, ensuring a rich and harmonious auditory experience.