I often get asked, "Where can I get a decent sound at a low price?" Well, you know, it takes a big dollar to get high-quality audio. The lower prices always cut some possibilities and the assembling quality.
Luckily, there is a happy medium – the best turntable under $500. Yes, these models do not guarantee you audiophile sound quality, but they are superior to competitors from the budget class, and some are even close to the top level.
So, if you want to begin your vinyl journey from a good deck and hear how analog really sounds, do consider one of the top turntables under $500 from this list. I'm sure you won't be disappointed!
Our pick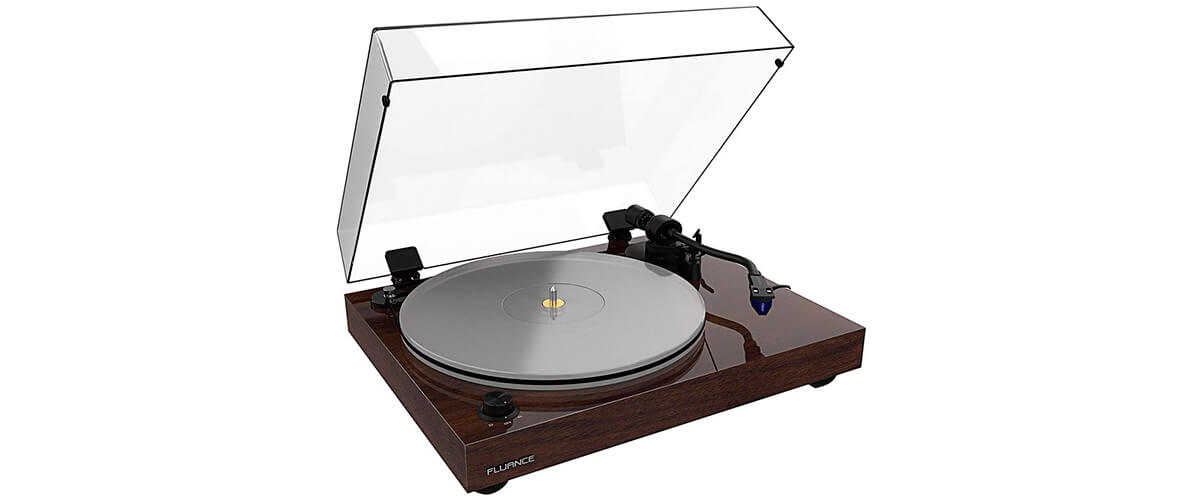 Fluance RT85
Best Turntable Under $500
This turntable will make your plates sound deep and rich with its Ortofon Blue cartridge – the best in this price range.
Read the full review
.
Turntables under $500 comparison table
Name
Speeds
Phono Pre-Amp
RCA
Review
Fluance RT85

best overall

33 1/3, 45
no
yes
Review
Pro-Ject T1

also a great choice

33 1/3, 45
no
yes
Review
Denon DP-400

semi-automatic

33 1/3, 45, 78
yes
yes
Review
Audio-Technica AT-LP140XP

for DJ

33 1/3, 45, 78
no
yes
Review
U-Turn Audio Orbit Plus

under $400

33 1/3, 45
no
yes
Review
What to expect from a record player under $500?
I'd say that the soul of vinyl is living here… at a mid-range price.. Spending 500 bucks for a proper gadget is practical for enthusiastic rookies or those people who are tired of an entry-level vinyl sound. The lowest limit for a decent LP player is about 200 bucks. You can easily double the price and get a significant boost in sound quality. However, if you don't know what to look for in record players, read our buyers guide for the answers.
Note that the sound depends not only on the audio gear you have but also on your vinyl plates.
When buying a turntable for about $500, you can expect decent-quality mechanical parts and good assembly. The design of these players is usually typical and classic, meaning you can place this LP turntable in the middle of the traditional interior. Almost all of the models are covered by wood, matte and glossy metal. They are looking strict but gorgeous and pompous.
Best Turntable Under $500 Reviews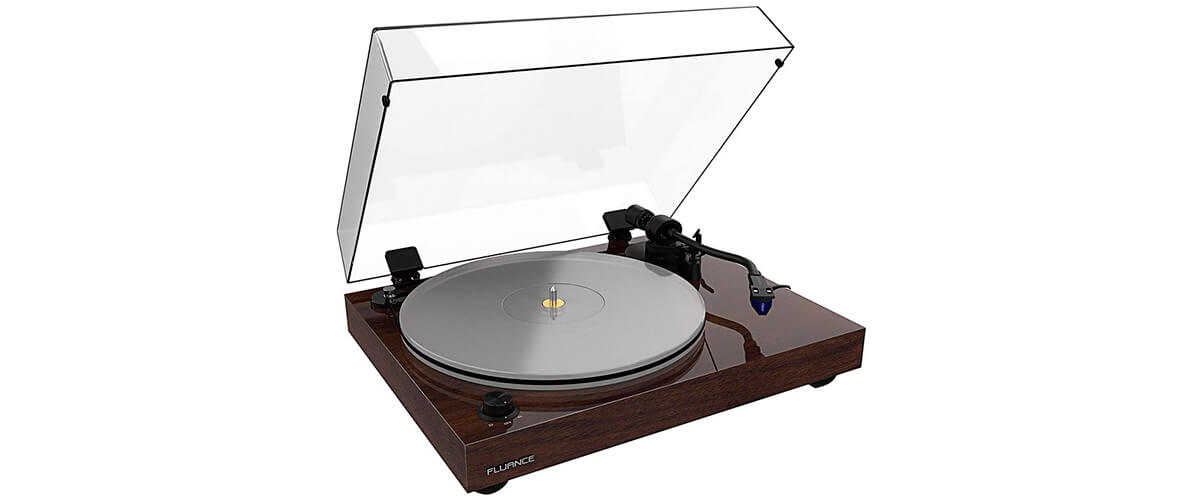 Looking for the best semi-automatic turntable under $500? Fluance has got you covered! Fluance is a Canadian company that has been manufacturing speakers since 1999. Their interest grew over time to include spinners and other audio equipment. The RT85 is the brand's finest mid-range product, well-known and valued by many vinyl aficionados – just check at the countless positive reviews!
The RT85 exemplifies the wonderful results that can be achieved when accuracy and superb craftsmanship come together. Even without a mat, vibrations are dampened thanks to the clever design of the high-mass plinth, acrylic platter, and customizable resonance-absorbing feet. It allows for a very distinct and dynamic audio experience.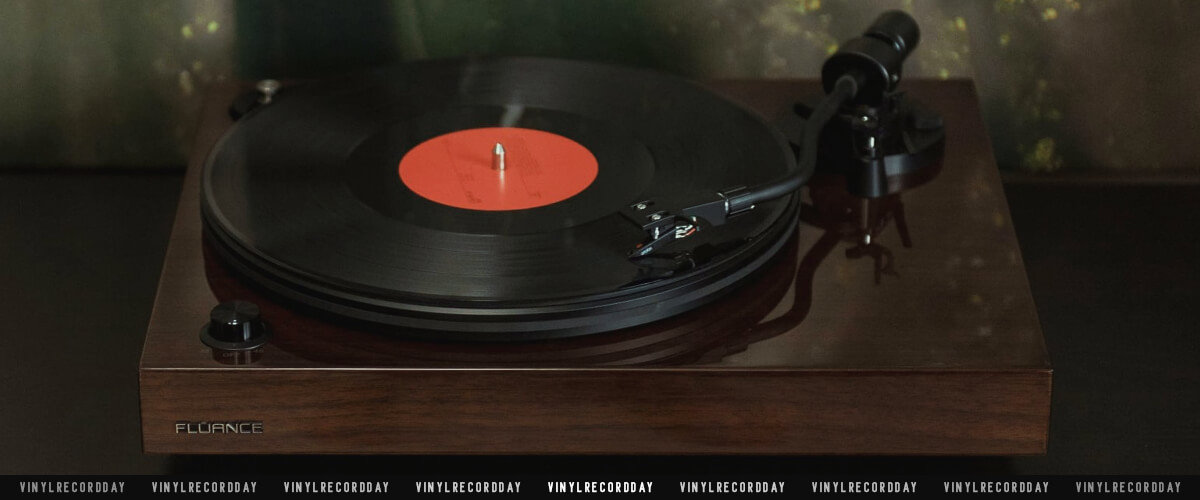 But what I like the most about the RT85 is its premium Ortofon 2M Blue cartridge – it allows this model to compete with systems that cost twice as much. With such a cartridge, you can expect a more consistent and clear sound across all frequencies, a fuller midrange, and deeper bass without any muddying effects. When played on this baby, even my oldest LPs sound great.
Fluance RT85 is the best turntable under $500 available on today's market. It boasts a killing combination of great build, top-quality components, excellent sound, and reasonable price. What not to love about it?
Key specs
Speeds, RPM: 33 1/3, 45.
Phono Pre-Amp: no.
Drive type: belt.
Operation type: manual.
AUX: no.
RCA: yes.
Pros
Weighty & stable.
Functions perfectly.
Effortless tonearm balancing.
Gorgeous shiny wooden finish.
Rubber pads perfectly cushion the table.
Cons
A bit fragile tonearm.
Inconvenient semi-automatic mode.
Cheap cue-lever.
Pro-Ject T1 – also a great choice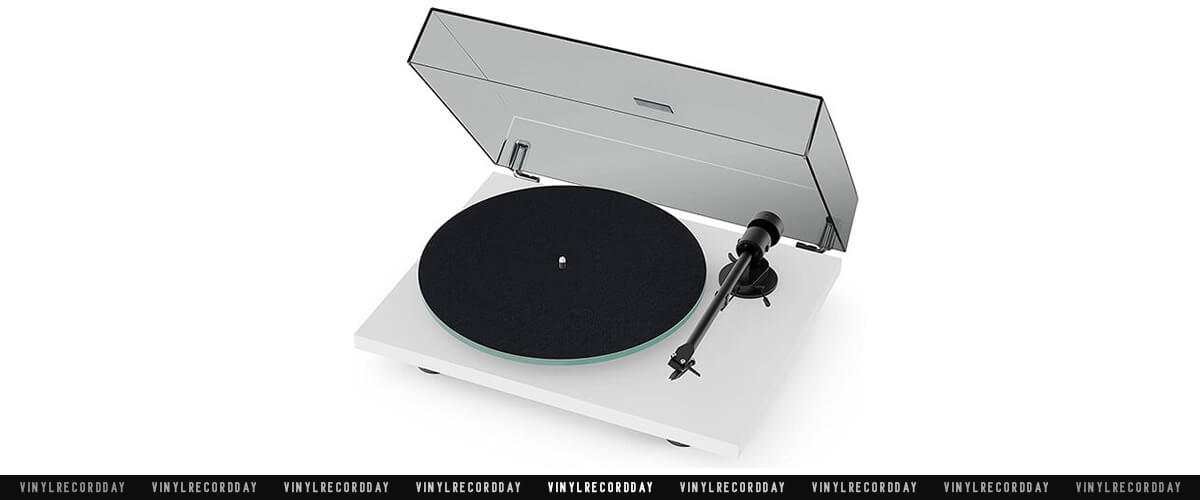 Modern technology, good sound quality, and a reasonable price are combined in the Pro-Ject T1. Like other vinyl turntables of the brand, T Line is made of high-quality materials in strict style. The manufacturer offers a choice of three colors: Walnut, White, and Piano black.
The relative affordability of the turntable is achieved by the base, which is made of solid, full-size particleboard. The material is inexpensive but sturdy and dense enough. In addition, the reduces electromagnetic interference. But the distinguishing detail of the Pro-Ject T1 model is that the power supply and motor are built into the chassis. That way, the belt doesn't fly off when you transfer the rotation to the sub-disk.
The base plate is one of the most important parts of the Pro-Ject T1. It is made of tempered glass. Thanks to this technological solution, it was possible to find the optimal balance of this model's supporting structure and bring the resonance to zero.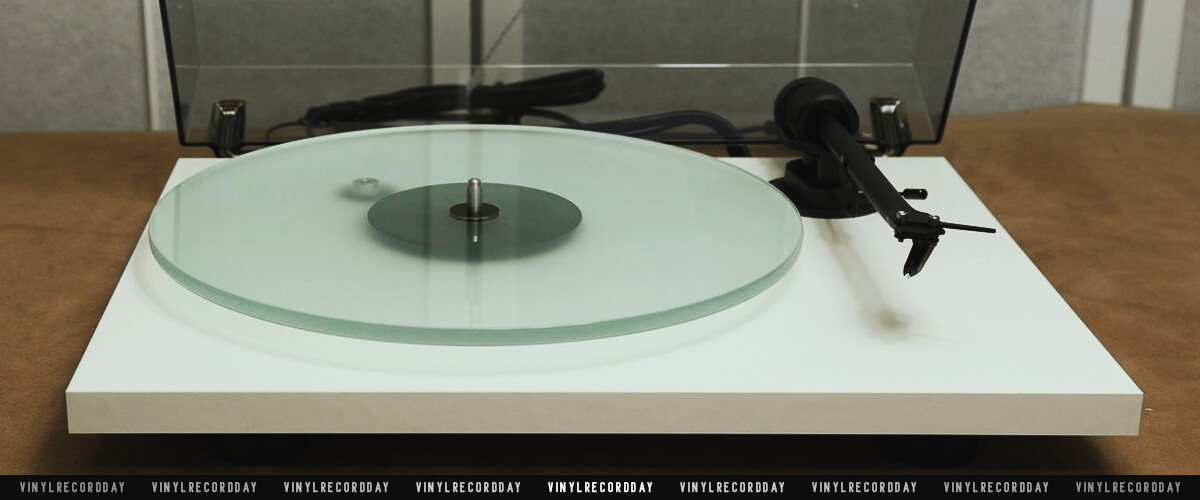 The tonearm is made as a one-piece aluminum tube and is 8.6 inches long. The bearings of this part have a very low coefficient of friction and ensure absolute accuracy. An Ortofon OM 5E cartridge with MM head and diamond needle (Stylus 5E) is mounted on the tonearm with a frequency range of up to 25000 Hz. The cartridge does not require additional setup and installation and is ready to use right away. This solution is especially convenient for novice vinyl enthusiasts.
The Pro-Ject T1 turntable has a grounded phono cable integrated into its base, eliminating the need to find the right cable to connect it to a phono stage or other device. The turntable comes with special feet that perfectly isolate the player from external resonance irritants, and the transparent cover protects it from dust and dirt.
The Pro-Ject T1 is also equipped with a phono stage, Bluetooth output, and a speed control button, in addition to its basic features.
With its affordable price and easy setup, the Pro-Ject T1 vinyl turntable is ideal for beginners and professionals alike. The only drawback is the manual operation, but this is more a tribute to its origins than a really serious problem.
Key specs
Speeds, RPM: 33 1/3, 45.
Phono Pre-Amp: yes.
Drive type: belt.
Operation type: manual.
AUX: no.
RCA: yes.
Pros
Quality sound, which is achieved thanks to the resonance-free combination of the platter, chassis, and one-piece tonearm.
Stylish and modern design.
Built-in phono stage with grounding.
Diamond needle with a frequency range from 20 to 25000 Hz (Ortofon Stylus 5E).
Bluetooth.
Cons
Manual gear shift.
No rotation speed 78.
Denon DP-400 – semi-automatic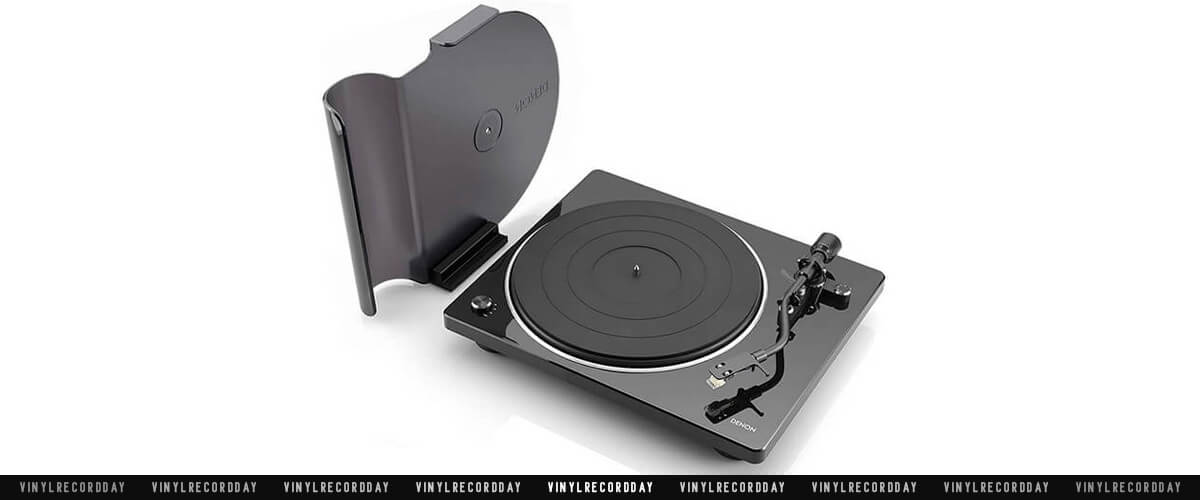 This is the first item in our chart complected with a preamp. Yay, we have a decent phono equalizer. Well, this is not absolute merit. The preamp here is mediocre but plays an important role – you can train your audio skills, how to tune the vinyl audio set properly.
For the set of features the player offers, the price is more than affordable. The design also looks fresh. It is all black, glossy, and stylish plastic, right from the eighties. If you were looking for an old analog sound for rare plates – here you have the player for them.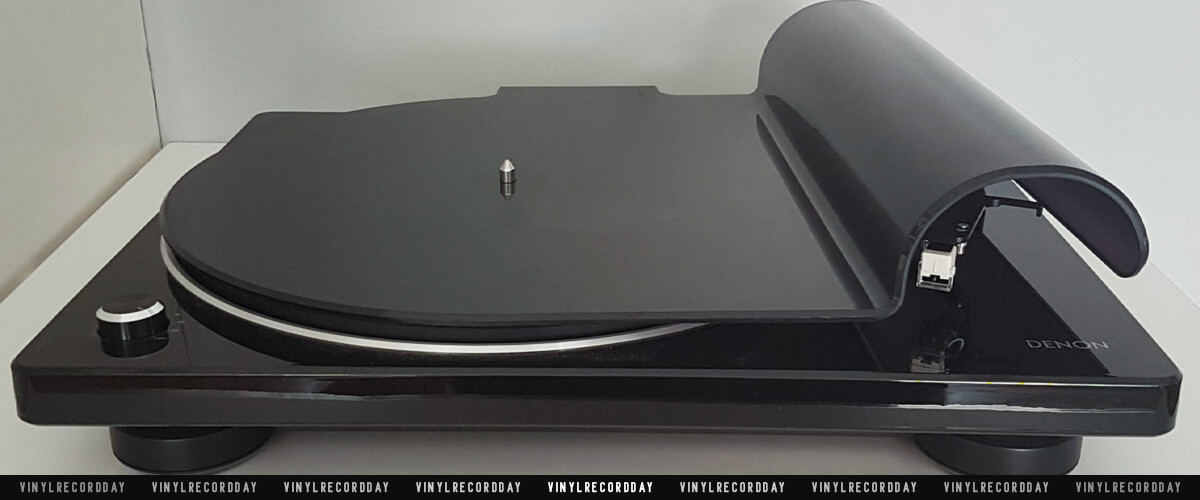 The platter here is pretty well balanced. It supports 33 1/3 rpm, 45 rpm, or 78 rpm. In other words, you can play every modern and almost every type of antic vinyl. The tonearm is also well-made, and is curved to keep track better. And However, we have a problem here – the replacement of the tonearm is not very simple. You should order a new tonearm separately.
If you are not ready to buy a preamp separately, choosing this device is a great idea.
Key specs
Speeds, RPM: 33 1/3, 45, 78.
Phono Pre-Amp: yes.
Drive type: belt.
Operation type: semi-automatic.
AUX: no.
RCA: yes.
Audio-Technica AT-LP140XP – for DJ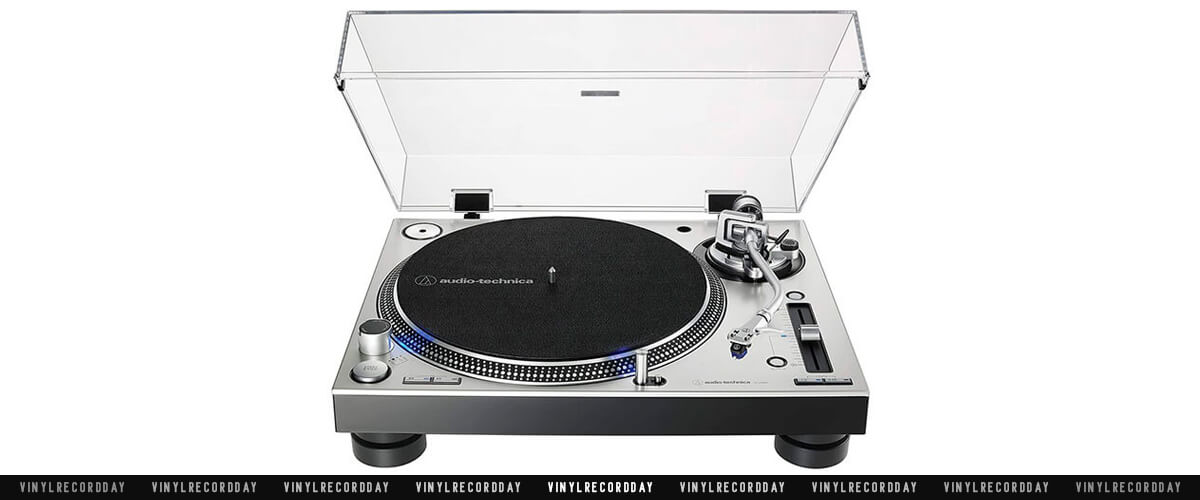 If you are just a music lover – all of the models above are good for easy listening, but disc jockeys need specific turntables. Such models usually have the belt driver only, robust and sturdy. Every trick with a plate should not spoil the vinyl. However, the top turntables cost thousands of dollars. If you want to be a professional DJ – you should have a good record player for parties, and the fabulous Japanese manufacturer gives it to you.
The real thing is fusion. This LP player has high-fidelity audio quality, which is rare for this kind of music but still gives you a passionate performance. The traditional belt motor runs tracks via a plastic platter while the speed stabilizer corrects all the processes.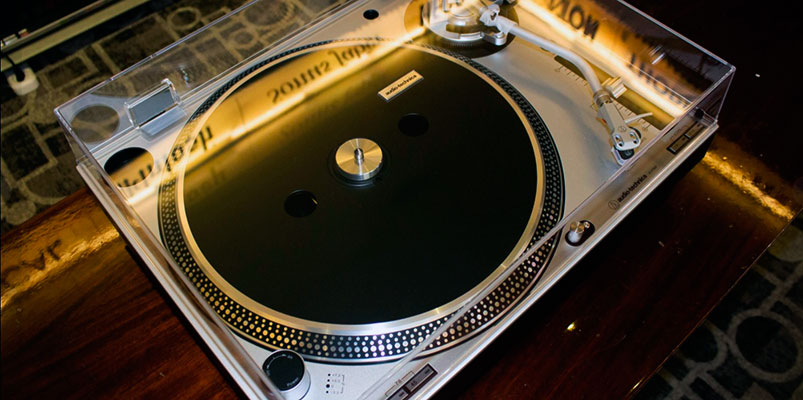 Next the detachable RCA output cable is here for the peripheric sound gadgets. Amongst stuff, there is a thick felt covering mat and a removable hinged dust cover.
The issue with this set is sound for some acoustic genres like classic jazz, blues, and soul music is of lower quality.
For loud parties and dance hits – AT-LP140XP from Audio-Technica is the champion.
Key specs
Speeds, RPM: 33 1/3, 45, 78.
Phono Pre-Amp: no.
Drive type: direct.
Operation type: manual.
AUX: no.
RCA: yes.
U-Turn Audio Orbit Plus – best under $400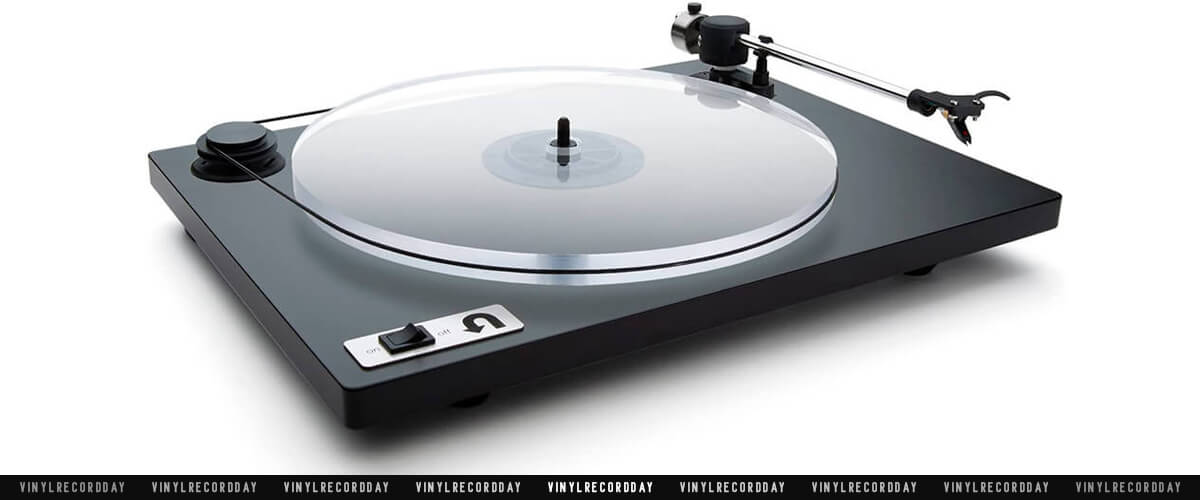 The U-Turn Audio Orbit Plus is a high-performance turntable, perfect for music lovers who want to experience their favorite vinyl records in the highest quality possible. So, what makes this table sound great?
Firstly, the built-in Pluto preamp ensures pure sound quality and allows you to connect directly to powered speakers or an external amplifier. At the same time, the precision gimbal tonearm and Ortofon OM5E cartridge provide exceptional tracking and playback fidelity. Secondly, the adjustable counterweight allows you to tailor the tracking force for your specific cartridge precisely. Thirdly, the external belt drive system with a low-noise AC synchronous motor and acryl platter eliminates unwanted resonance and ensures speed consistency between 33/45 RPM.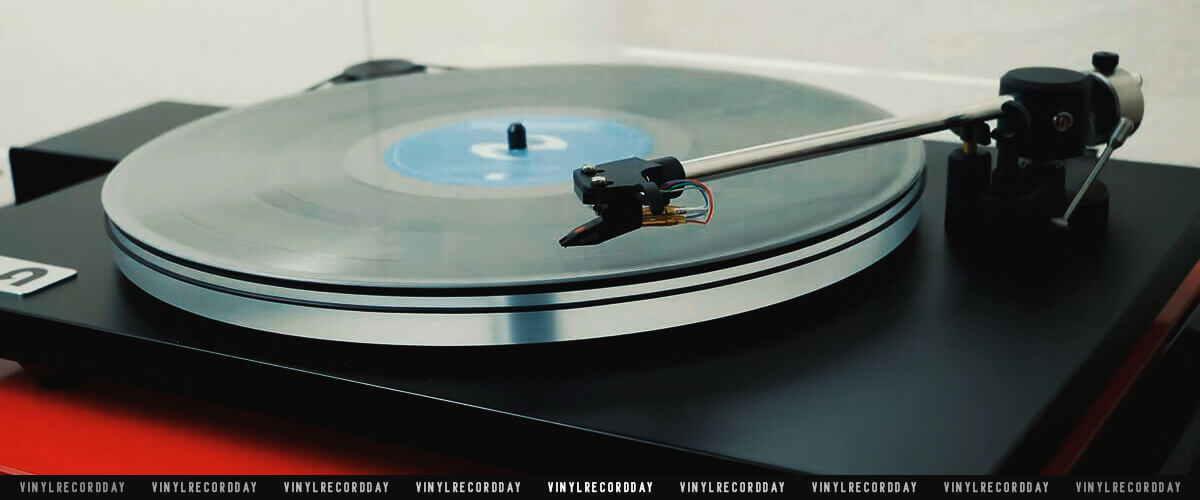 But what I like the most about this model is its modern, minimalistic design that will complement any home style without taking up too much space. Moreover, you can choose from six different vivid colors to make your environment even more appealing. And last but not least, the dust cover helps keep your records clean and safe.
Assembled in the USA by U-Turn Audio, this turntable is sure to provide years of enjoyment!
Key specs
Speeds, RPM: 33 1/3, 45.
Phono Pre-Amp: no.
Drive type: belt.
Operation type: manual.
AUX: no.
RCA: yes.
Music Hall MMF-1.5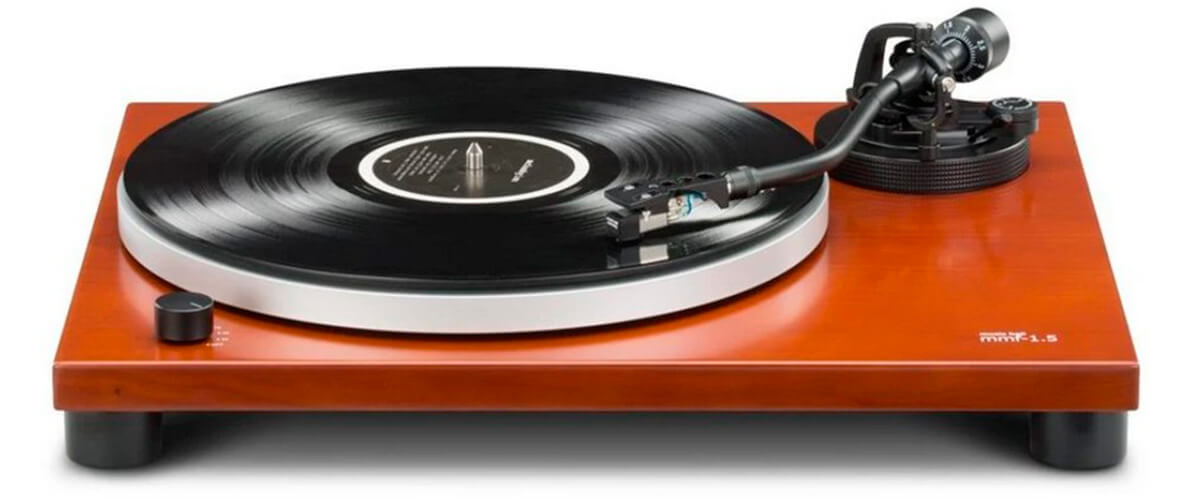 Let's have a look at a slightly cheaper model . It is the best turntable for under 400 dollars. One hundred bucks are not a big difference. And still, you can spend it on something useful, like hi-fi speakers. Is this model worthy? Definitely, yes!
Starting off, this belt-drive table comes with a built-in preamp. Next, we have patented Music Hall Melody cartridge – robust and easy to replace. A platter mat is thick and removes every unwanted vibration. A light aluminum tonearm also does its work without flaws. As for this price, the record player looks good. Created in a classic wooden style, it has a charm. The lower foundation design is very slim, contrasted to the wooden pattern of the upper part.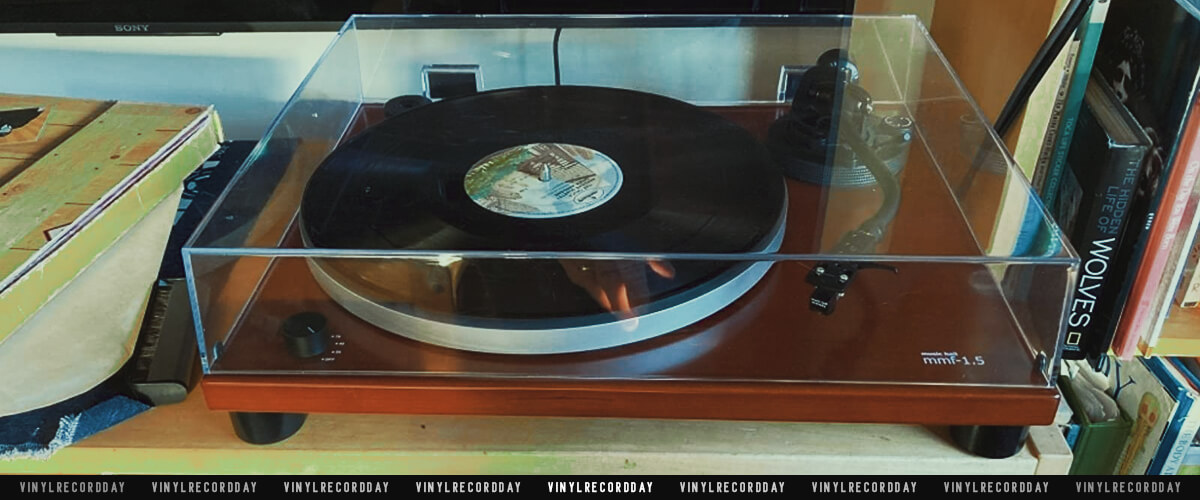 The flaws are inevitable. Some users complain about a preamp, but you can always switch it off. Even without a phono stage, the price is hugely advantageous.
If you are into loud, clear sound, pick this model. You may want to upgrade a cartridge, but that is also super easy.
Key specs
Speeds, RPM: 33 1/3, 45, 78.
Phono Pre-Amp: yes.
Drive type: belt.
Operation type: manual.
AUX: no.
RCA: yes.
Rega Planar 1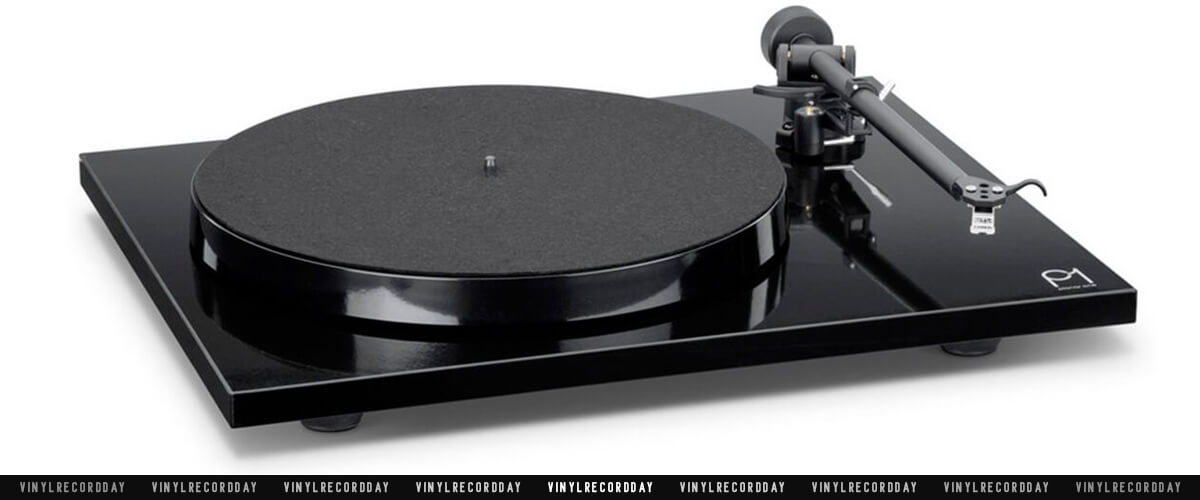 Rega Planar 1 is an award-winning product much to offer, not only for beginners.
First off, this is an audiophile-level turntable in terms of sound – it produces high-quality, bright, sharp, and clear audio. The table shines in handling high-frequency signals and provides excellent separation between vocalists and instruments.
Next, with a heavy playing surface for LPs and a 23mm phenolic platter that guarantees more dependable speed stability, this player is ready to use straight out of the box. Furthermore, the Ortofon OM-5e high-level 5 gram cartridge has been properly placed on the handcrafted RB110 tonearm, providing users with further simplicity. The tonearm has proprietary, super-low friction bearings, unique zero-play bearings, and a stiffer headshell, all of which contribute to its superior performance.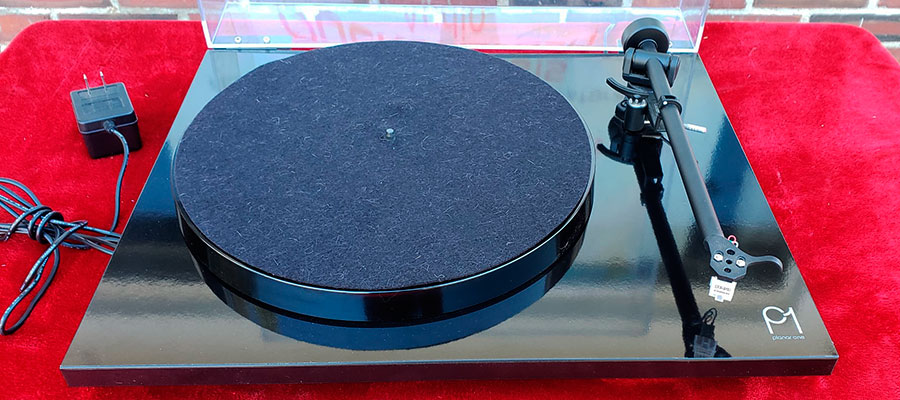 Lastly, the spinner's 7mm thick acryl housing significantly improves precision in speed constancy and dampens unwanted noise and vibrations induced by interference, both of which can detract from the listening experience and the sound quality.
Of course, Rega Planar 1 has some downsides (comes without a preamp and a full-glossy surface collects fingerprints & scratches), but the laconic design, good build quality, and decent sound make the REGA Planar 1 the optimal option for the modern living room interior for the novice audiophile.
Key specs
Speeds, RPM: 33 1/3, 45.
Phono Pre-Amp: no.
Drive type: belt.
Operation type: manual.
AUX: no.
RCA: yes.
Buyers guide
What should you look for in turntables under $500?
The audio system is complex, meaning that every part of the audio set matters. First off, your vinyl plates should have a clean surface – without scratches, dust, signs or cracks. Of course, your speakers should also have proper reliability and a certain level of quality. There is no sense to buy an expensive audiophile turntable without powerful and crystal dynamics. The room's acoustic parameters are also quite important, and this aspect must be taken into account.
However, your turntable plays the first role in the sound scene. That's why price and quality always matters. So, what to look for in the best turntables under 500 dollars?
The foundation of a good turntable should be heavy and solid. In the cheap audio gadgets, the bottom part is plastic, which is unacceptable for some valuable plates. With a heavy wooden or metal foundation, the sounds go deeper and have more velvet notes, and the risk of skating is reduced. The tonearm should be perfectly balanced – and in the models on my list, it is an aluminum cast, not some cheap acrylic matter. Also, pay attention to the quality of the assembly. Parts and components should look sturdy and organic. Check the balance and determine how stable the model is. This, too, affects the final sound quality. These are the basic aspects I suggest you pay attention to when looking for turntables under $500.
How to pick the right phono preamp to record player?
The main thing about a phono preamp is the sound consistency of the whole audio set. It should enrich the sound, not make it worse. Here are a few simple tips on how to choose the right preamp:
One of the most important factors is the input impedance of the preamp. You want to make sure that the impedance of your preamp matches that of your cartridge, or you may experience decreased sound quality.
Another thing to consider is how much gain you need from your preamp. If you have a low-output cartridge, you'll need a preamp with more gain than if you have a high-output cartridge.
Finally, think about how much money you want to spend on your preamp. There are many affordable options available, but there are also some high-end models that can cost a lot of money. Ultimately, it's up to you to decide what's better for your needs.
What's the difference between MC and MM cartridges?
Every single self-moving detail of the LP player is powered by electricity. MC and MM are the marks of the cartridge technology that indeed are important for sound. Do you ever see a volume wheel on professional headphones? No. Because this part could influence the output sound. A similar thing is with cartridges.
The MM is standing for magnet moving technology. These cartridges are less complicated when they are assembled. The electrical scheme with a single circuit is more affordable since it contains less copper and alloys. Also, the main electric parameters for MM are always the same. Manufacturers can produce many relatively cheap models.
The MC is standing for moving coils. And every type of coil is unique. It has its resistance, inductance and capacitance. When it comes to low-output parts – the MC cartridges are similar. But for high-output models, the type of coil is individual. For the non-physic people: lesser resistance always means duller sound. But you still need to listen to every plate record player with your ears.
FAQ
Do I need an amplifier for my turntable?
If the turntable has a built-in amplifier, an
external amplifier
is unnecessary. However, if it does not have a built-in amplifier, then an external amplifier will be necessary to power the turntable. You should also remember that the built-in amplifier will always be inferior to the external one.
Can you use computer speakers for the record players?
Yes, computer speakers can be used for record players. However, you should understand that the sound quality will depend on the model, manufacturer, and characteristics.
Do I need a receiver for the turntable?
It all depends on your goals. But you don't need a receiver for standard music listening. The receiver will be useful if you want to optimize and "pump" your music system and know how to do it correctly.
How do I know if my record player has a preamp?
To determine if your record player has a preamp, you can look up at the back of the unit for an input labeled "preamp." If your player does not have this input, you won't be able to connect to a powered speaker. You can also study the information on the manufacturer's website in order to make sure of it.
How do I hook up my record player to speakers?
You will need to use an audio cable to hook up a record player to speakers.Most often they have a red and white connector on each end. The red connector goes into the "right" speaker, and the white connector goes into the "left" speaker. So one end of the cable will plug into the back of your record player, and the other will plug into the back of your speaker. It is the most popular way, but there are others, which you can find in
this article
.
When should I replace my record needle?
The answer to this question depends on various factors, including the production and model of your record player, the age of the needle, and how often you use your record player. However, I recommend
replacing your needle
every 500 hours of use.