The timeless allure of vinyl meets modern comfort. If you've ever yearned to enjoy the classic warmth of a vinyl record through your favorite headphones, you're in the right place. This guide will walk you through the steps and tips to perfectly marry the analog charm of turntables with the clarity of today's headphones. Dive in and enhance the way you listen to vinyl with headphones.
Can I use my own headphones with a turntable?
Yes, you can effortlessly enhance your auditory experience by pairing your record player with headphones of your choice. In many instances, establishing this connection is simple, especially with contemporary turntables, which predominantly come equipped with a standard 3.5 mm stereo jack, facilitating a direct link to a vast array of headphones using a conventional audio cable.
For those who have a vintage unit featuring a mono output, a slight modification is necessary. Employ an adapter to transmute the mono sound waves into stereo before hooking up your headphones. This situation is often encountered with older turntables possessing mono RCA jacks, setting them apart from their modern, sophisticated counterparts boasting versatile 3.5 mm outputs.
However, if your turntable is devoid of an output jack and depends on a wall adapter sans a headphone terminal, your alternatives are restricted. In such circumstances, exploring a different power supply or incorporating an external amplifier might be the solution to connect your headphones successfully. Remember, the chosen approach can markedly affect the acoustic quality, creating diverse listening experiences.
Vinyl to AUX cable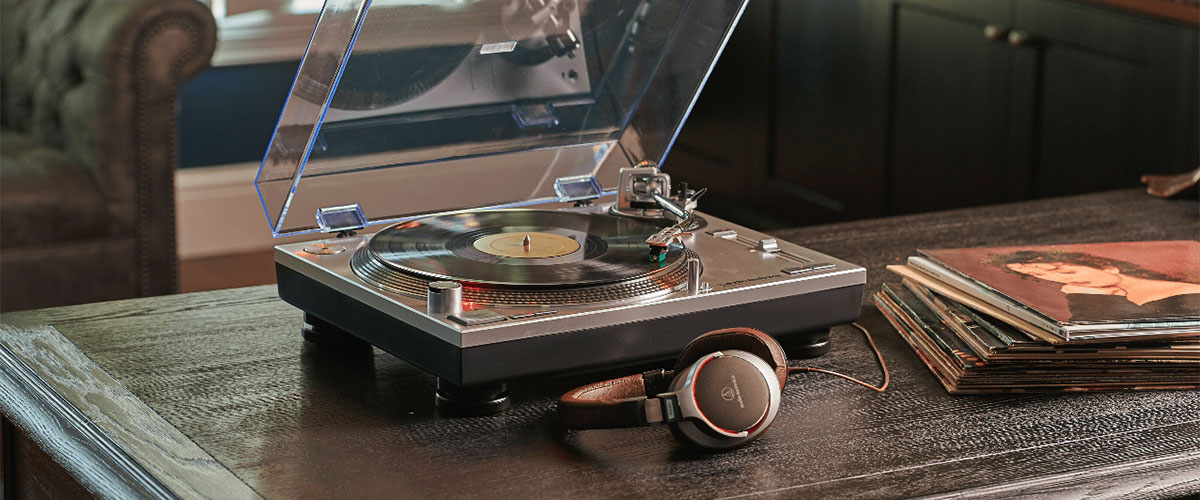 This is a simple and cost-effective solution. An AUX cable usually features a standard headphone jack, allowing you to connect any set of headphones to your turntable easily. Simply run the cable from your turntable to your music player, plug in your headphones, and immerse yourself in the vinyl experience.
RCA cables
Another popular option, RCA cables can also be found at most electronics stores. Similar to the AUX cable, you plug one end into your turntable and the other into your headphones, creating a seamless connection to enjoy your favorite vinyl records.
Turntables with built-in preamplifiers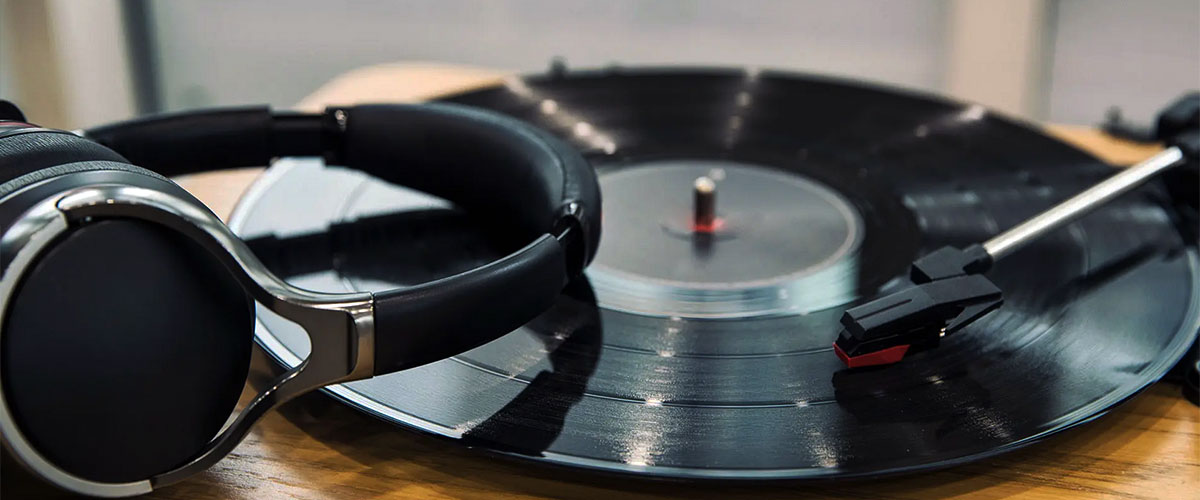 Are you the proud owner of a turntable equipped with an integrated preamplifier? This feature significantly elevates the audio experience, making it the superior choice when using headphones for vinyl records. Essentially, a built-in preamp signifies that your turntable operates with its own dedicated power source, functioning similarly to an independent amplifier.
These advanced turntables typically offer a dedicated headphone jack or RCA outputs, streamlining the connection process. Simply plug your headphones into the appropriate output and immerse yourself in a rich and vibrant sound experience straight away.
The edge in sound quality with an integrated preamp is notable, primarily because it doesn't rely on your receiver for power, preserving the integrity of the audio output. Consequently, you avoid the potential sound energy loss that often occurs when headphones are connected to turntables without a built-in preamp, ensuring a full-bodied and immersive listening experience each time.
Can I use my Bluetooth headphones with a turntable?
Venturing into the wireless realm? Using Bluetooth headphones with a turntable is not only possible but also brings a sense of liberation from cords. Even conventional turntables can be paired with wireless headphones, provided they're equipped with Bluetooth functionality.
How do I connect my turntable and Bluetooth headphones?
If your turntable doesn't feature an output jack but supports Bluetooth, the pairing process is straightforward:
Initial safety step: begin by ensuring the volume on both the turntable and your headphones is set to the lowest. This precaution helps avoid any sudden loud audio surprises.
Power up: turn on your turntable.
Enter pairing mode: activate the pairing mode on your Bluetooth headphones. Each headphone model has its unique way of accessing this mode, so a quick glance at the user manual might be necessary.
Automatic connection: if your turntable has built-in Bluetooth, it should automatically detect and pair with your headphones once they're in pairing mode.
Upon successful pairing, you can freely control the volume and enjoy the immersive experience of vinyl records wirelessly.