While many of us cherish the ambient resonance of vinyl records through speakers, the intimate experience of immersing yourself in those grooves via headphones is unparalleled – if you've got the best headphones for vinyl, that is. Selecting the right pair is no small feat; it's not just about superb audio quality but also ensuring you can lose yourself in that vinyl warmth for hours without a hint of discomfort.
In this article, we'll delve into top-rated headphones that excel in today's market and arm you with savvy tips to make an informed decision. Ready to elevate your vinyl listening journey? Dive in!
Our pick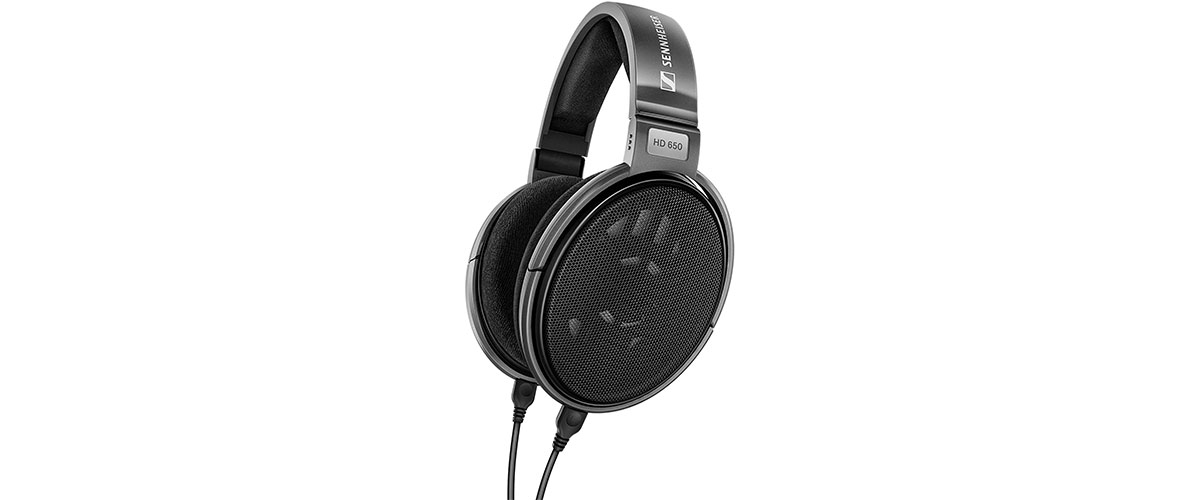 Sennheiser HD 650
Best headphones for vinyl
HD 650 – A benchmark for total audio immersion, the HD 650 reproduces the subtle details in your music with the same confidence as the highlights.
Read the full review
.
Headphones for vinyl comparison table
Name
Enclosure
Impedance
Frequency response
Sound pressure level
Review
Sennheiser HD 650

best overall

open-back
300 Ohm
10Hz-41kHz
103dB
Review
Sennheiser HD 280 PRO

budget

closed back
64 Ohm
8Hz-25kHz
113dB
Review
Sennheiser HD 800 S

premium

open-back
300 Ohm
4Hz-51kHz
82dB
Review
Sony WH-1000XM4

bluetooth

closed back
47 Ohm/16 Ohm
4Hz-40kHz
105dB
Review
Headphones for vinyl and amplifiers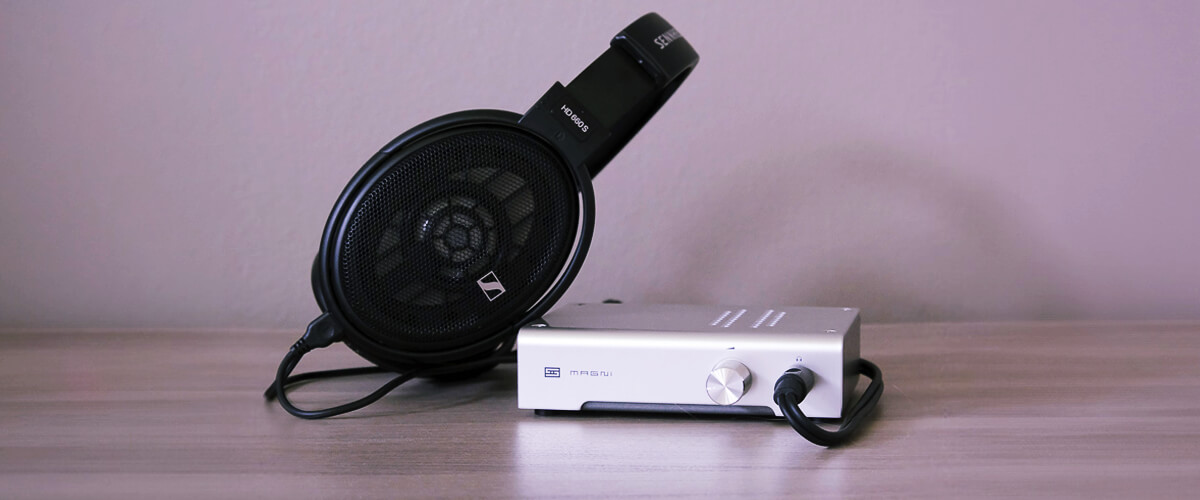 Regular vinyl players (and phono stages) do not produce enough strong output signals to drive headphones directly. Headphones have a greater impedance than a receiver input; hence, they must be driven by a more powerful amplifier. Using a specifically engineered headphone amplifier solves this problem.
A headphone amp is a small gadget that powers the drivers of headphones and allows them to create high-quality sound. This amp has a larger output power than record players & preamps, and it perfectly drives higher impedance gear.
When I tested the turntable headphones listed here, I used Schiit Magni Heresy – a great headphone amplifier with tremendous power reserves.
How I tested headphones for vinyl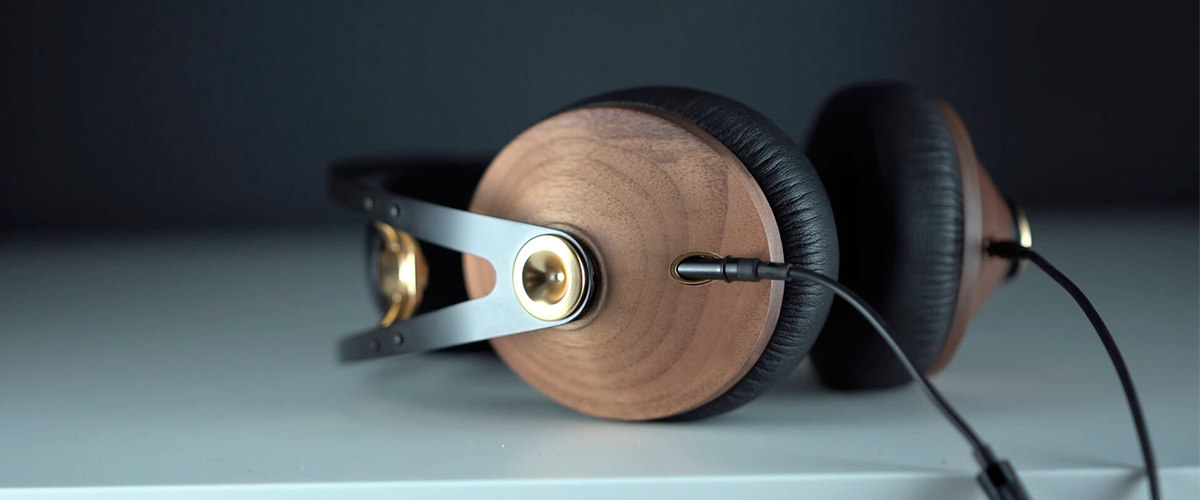 To test headphones for record players, I used the following equipment:
I listened to the following recordings in different genres of music to evaluate the sound quality of the headphones:
Best headphones for vinyl reviews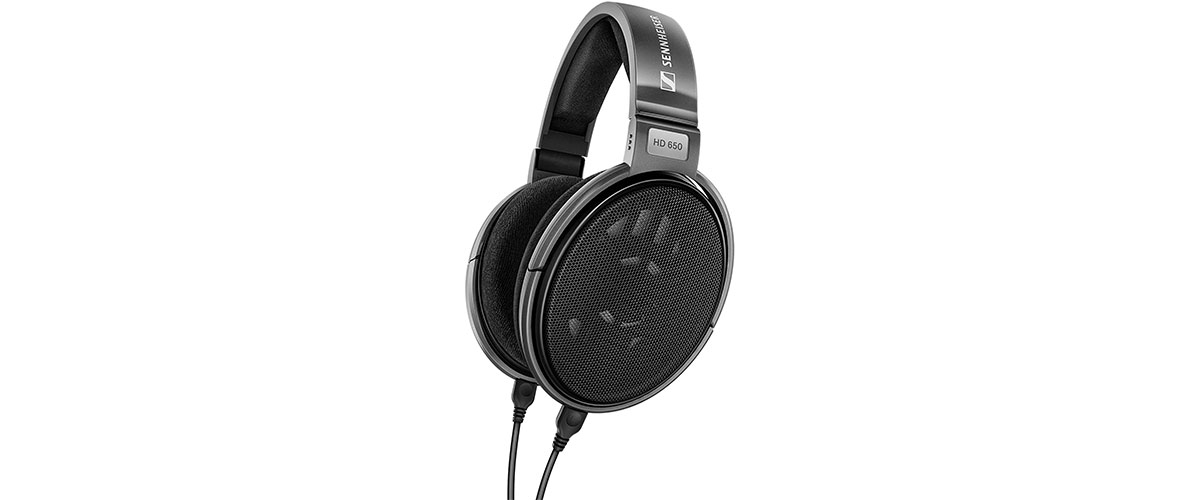 Sennheiser produces some of the most budget-friendly headphones that deliver the kind of performance you'd expect from much more expensive models. Don't get me wrong – they also make excellent higher-end gear; I just think their budget headphones are among the top performances at costs that most vinyl collectors can afford.
The HD 650 are wired, open-back, dynamic headphones for vinyl with tight production tolerance. Their lightweight aluminum voice coils allow for maximum damping supplely and eliminate unwanted vibrations or clicks from impacting what you're hearing. Additionally, these tone-deaf headphones come equipped with 42 mm transducers and 38 mm diaphragms which provide outstanding clarity in even the loudest volumes.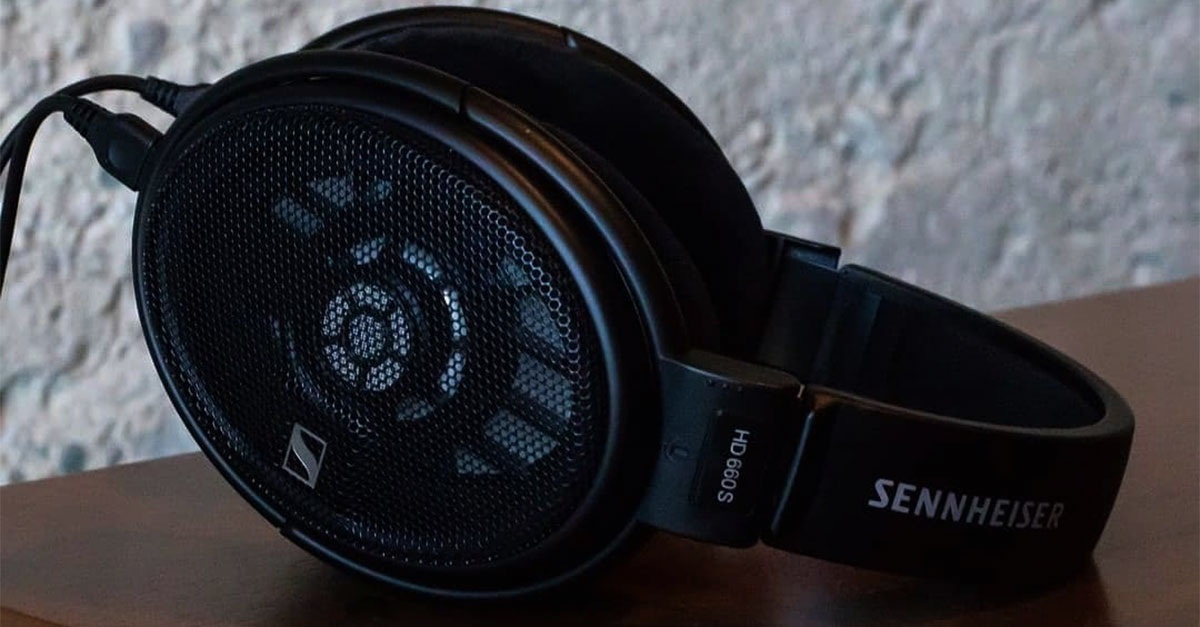 The cans have incredible high fidelity, excelling in accuracy for both foreground and background sounds that you will experience when listening to vinyl records. They produce better than average sound quality – the highs are not overly bright, while the mids are detailed and precise. All this is possible due to the generous acoustic package, which makes HD 650 outperform its competitors, e.g., Meze 99 Classics with its unique, hand-crafted design and durable construction.
Last but not least, its over-ear design, combined with padded ear cups and a super comfortable headband keeps your ears fatigue-free during extended listening sessions. And with a cable length of 118 inches, you can freely move around the room.
Sennheiser HD 650 is the overall best headphones for a turntable – it boasts expertly balanced acoustics, durable construction, classic design, and quite an affordable price tag, blowing the competition completely out of the water.
Key specs
Wearing style: over-ear.
Enclosure: open-back.
Impedance: 300 Ohm.
Frequency response: 10Hz-41kHz.
Sound pressure level: 103dB.
THD: 0.05%.
Connector: 1/4 (6,35mm).
Cable length, ft/m: 9.8/3.
Weight, lb/g: 0.57/260.
Pros
Amazing sound.
Lightweight, timeless design.
Comfortable to wear – provide an adequate cushion to the ears.
Long, detachable cable.
Cons
Paint can scratch and chip easily if you aren't careful enough with them.
Sennheiser HD 280 PRO – budget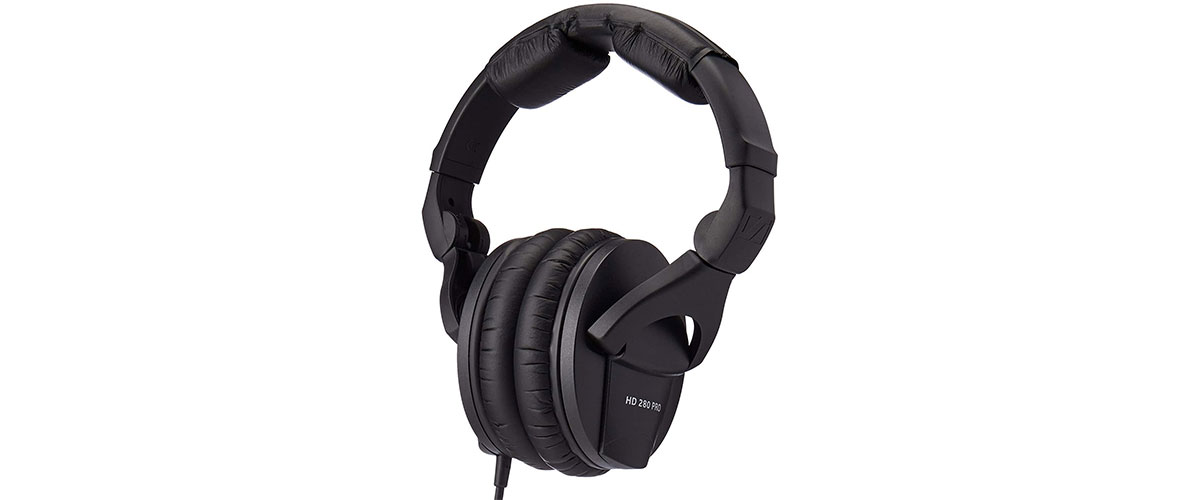 Sennheiser HD 280 PRO was released about 20 years ago; however, it has stood the test of time!
Anyone looking for exceptional sound quality and noise reduction in a closed-ear style will love the HD 280 PRO. With the ability to attenuate outside noise by up to 32 dB, these high-performance cans ensure maximum acoustic insulation from external environmental noise. Plus, their frequency response range (8Hz – 25kHz) matches the human hearing capacity. Such an extended frequency response and warm, natural sound reproduction make them ideal for use with turntables. There's nothing I don't like about the sound this model produces – the instruments are well-placed and easy to pick out, the mids are very smooth and accurate, while the treble doesn't tire your ears.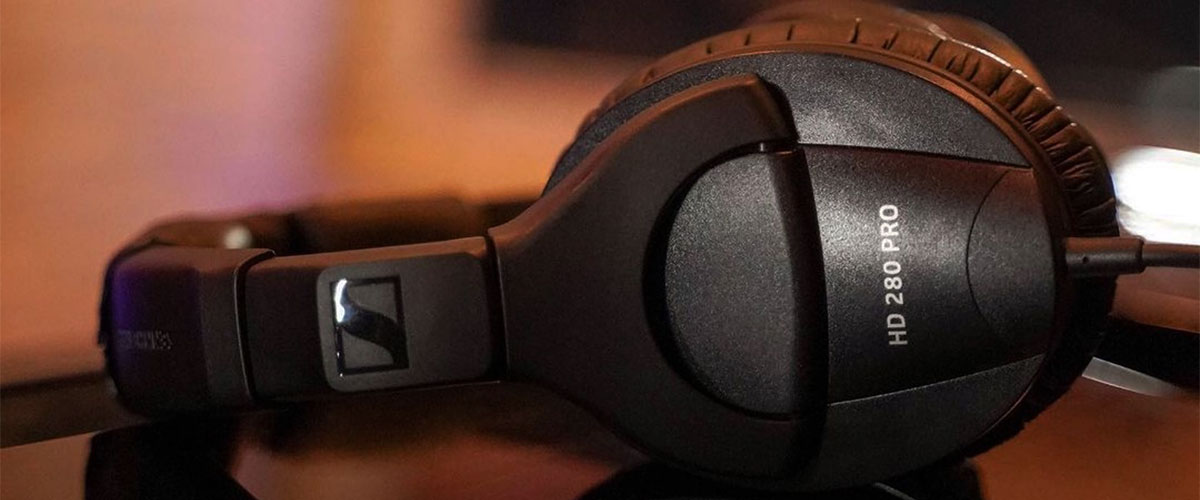 The headphones are pretty lightweight and ergonomically designed to provide a comfortable listening experience for long periods of time.
Finally, the integrated collapsible hinges ensure a flat profile for portability, making these headphones a perfect accessory, whether at home or on the go.
Sennheiser HD 280 PRO is the best vinyl headphones in terms of price/quality ratio. They offer the total package for more than an affordable price – superb sound, excellent noise-canceling, durable yet flexible construction, and all-day comfort.
Key specs
Wearing style: over-ear.
Enclosure: closed-back.
Impedance: 64 Ohm.
Frequency response: 8Hz-25kHz.
Sound pressure level: 113dB.
THD: 0.1%
Connector: 3.5mm/6.3mm.
Cable length, ft/m: 4.2-9.8/1.3-3.
Weight, lb/g: 0.62/285.
Pros
Robust construction.
Maximum flexibility with rotating earcups and collapsible design.
Replaceable earpads, headband padding, and audio cord.
Recommended if you want to turn your audio hobby into a professional pursuit.
Cons
The headband may be too tight for some people.
The foam around the cups can come off after a while.
Sennheiser HD 800 S – premium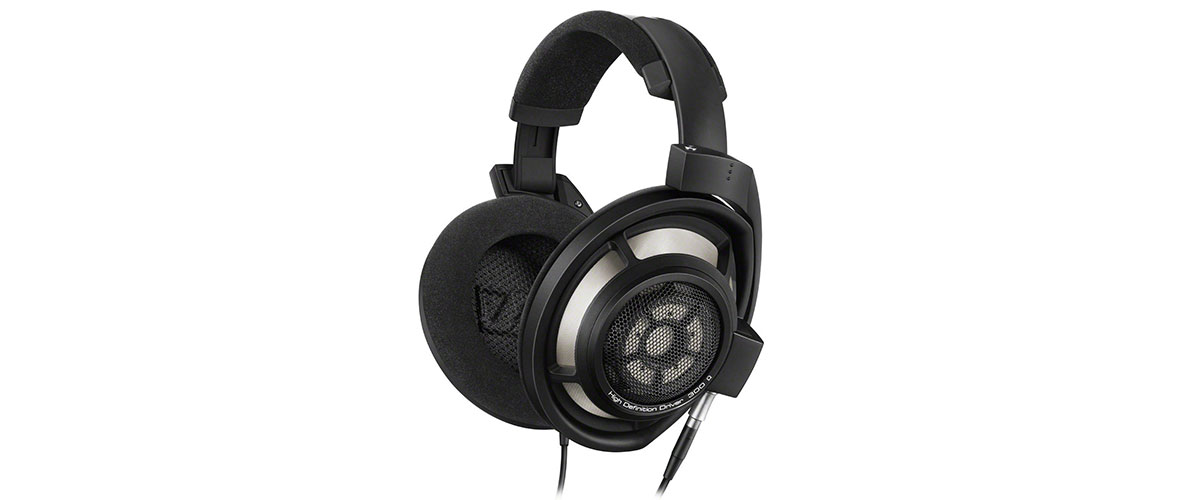 Sennheiser HD 800 S is the culmination of over 75 years of audio expertise! I fell in love with these headphones as soon as I put them on – they provide a killing combination of audiophile sound quality and industrial design.
The HD 800 S is an open-back, around-ear dynamic headset with 56 millimeters round radiator drivers – the greatest dynamic drivers ever employed. This one-of-a-kind design creates an incredibly natural and spatial listening experience. Furthermore, the revolutionary insulating technology lowers undesirable frequency response peaks, allowing you to hear all of the music's subtleties. The ear cups route sound waves at an angle to your ears, giving you a more natural listening experience.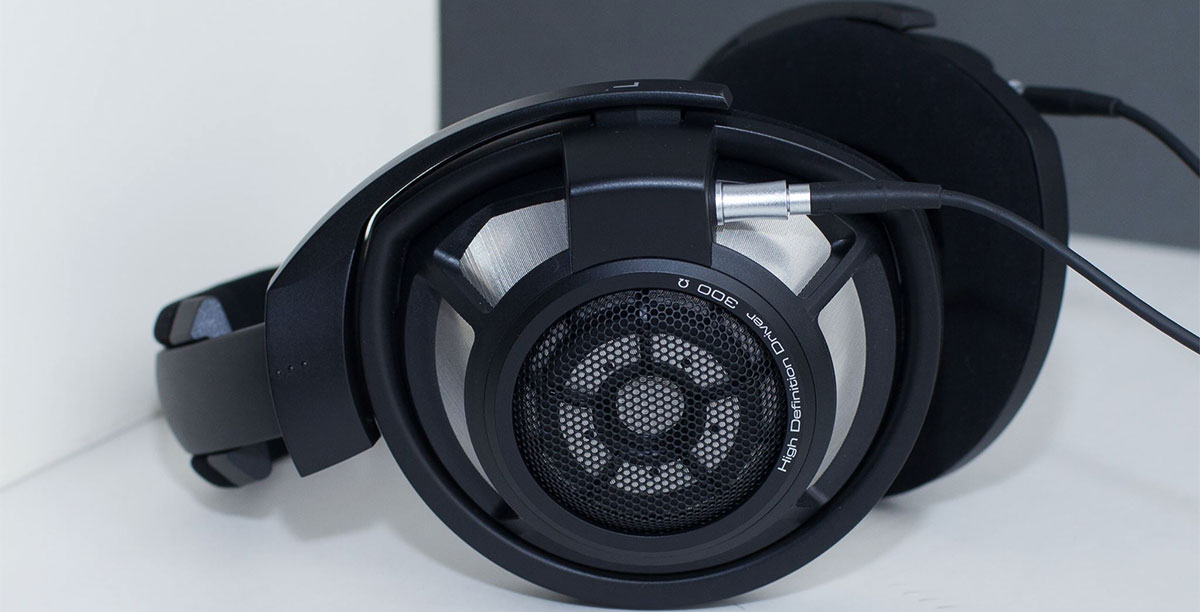 I love the soundstage of HD 800 S – it's comprehensive with detailed depth, which I haven't heard even from my favorite model Sennheiser HD 650. In addition, the clarity and definition are just incomparable! The lows are defined and firm, the mids are rich and beautifully balanced, and the highs are silky smooth, especially the string sections of an orchestra, which is a point to check during audio tests.
This handcrafted instrument also features an ultra-ergonomic adjustable metal headband with padding on key contact points and luxurious microfiber earcups. It ensures that they are always comfortable to wear, no matter how long you're listening to your tunes.
If you need the best premium headphones for vinyl listening, Sennheiser HD 800 S is the way to go. It's sure an investment, but you buy the quality! Beware, though – you'll never be satisfied with standard headphones again!
Key specs
Wearing style: over-ear.
Enclosure: open-back.
Impedance: 300 Ohm.
Frequency response: 4Hz-51kHz.
Sound pressure level: 82dB.
THD: 0.02%.
Connector: 4.4mm/6.35mm.
Cable length, ft/m: 9.8/3.
Weight, lb/g: 0.72/330.
Pros
Premium-quality performance.
Solid construction.
Looks classy.
A single-ended 1/4″ cable and a balanced 4.4mm Pentacon cable are included in the package.
Cons
Demand delicate handling.
Need up to 300 hr burn-in period.
Not exactly a downside, but the headphones are quite large, so the portability is out of the question.
Sony WH-1000XM4 – with Bluetooth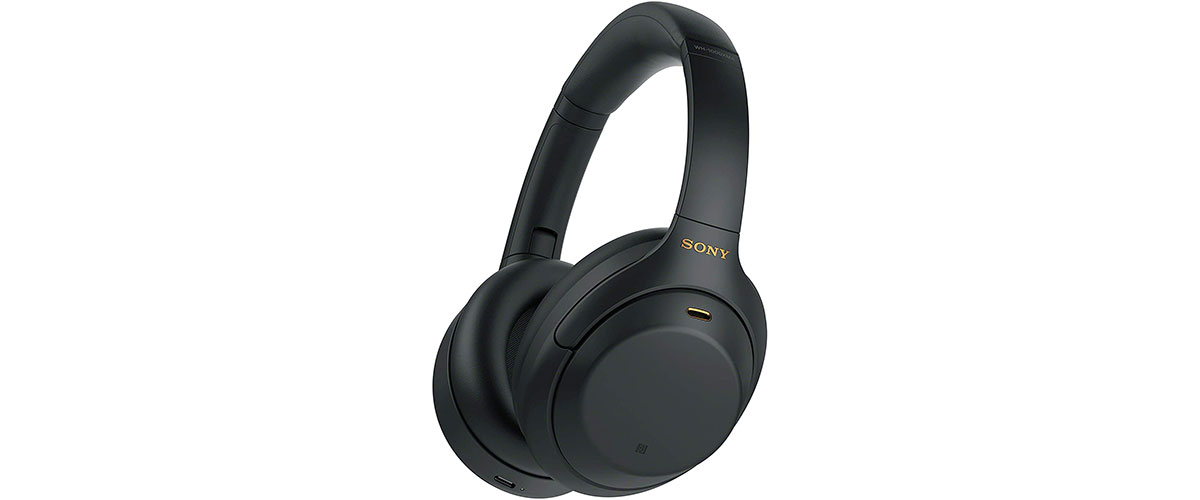 Value comfort above all else? Then you'll definitely like Sony WH-1000XM4! These Bluetooth-enabled headphones are an upgraded successor to the WH-1000X and come with plenty of modern, super convenient features.
The cans are equipped with LDAC technology instead of traditional Bluetooth, allowing you to enjoy your vinyl records in the highest quality, as close as possible to that of a dedicated wired connection.
Further, WH-1000XM4 comes with Dual Noise Sensor technology, which means it can adapt to your environment and cancel out any unwanted noise. The headset has a battery life of up to 30 hours, so you can enjoy your tunes the entire day without having to worry about charging the gear. If you want to charge your cans quickly, it only takes 10 minutes to receive 5 hours of use.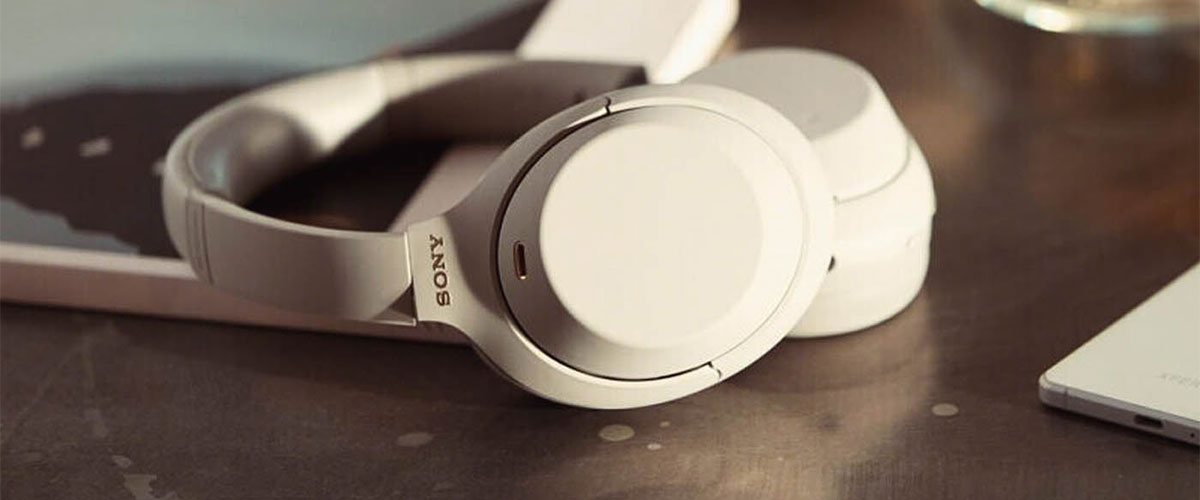 A touch sensor on each ear cup will allow you to use voice commands, play/pause music, change volume, turn them off, or find out song information at any given time.
In all honesty, I've never used a more comfortable model – even when I wear big glasses with it, the headset feels lightweight and doesn't make my head feel hot.
Sony WH-1000XM4 is the best Bluetooth headphones for a turntable the market has to offer. They have everything you could expect from a high-quality wireless pair – excellent sound, exceptional convenience, versatility, and long battery life. These headphones are well worth every dollar you spend on them!
Key specs
Wearing style: over-ear.
Enclosure: closed-back.
Impedance: 47/16 Ohm.
Frequency response: 4Hz-4kHz.
Sound pressure level: 105dB.
Connector: 3.5mm.
Cable length, ft/m: 3.94/1.2.
Weight, lb/g: 0.55/254.
Pros
Awesome sound, even for critical listeners.
Sleek design.
Lightweight and portable.
Perfect for multi-device pairing.
Available in different beautiful colors.
Cons
It's challenging to find out how to connect the headphones to 2 devices simultaneously.
The wireless mode may not work with all types of record players.
Thin padding on the headband.
Meze 99 Classics – under $300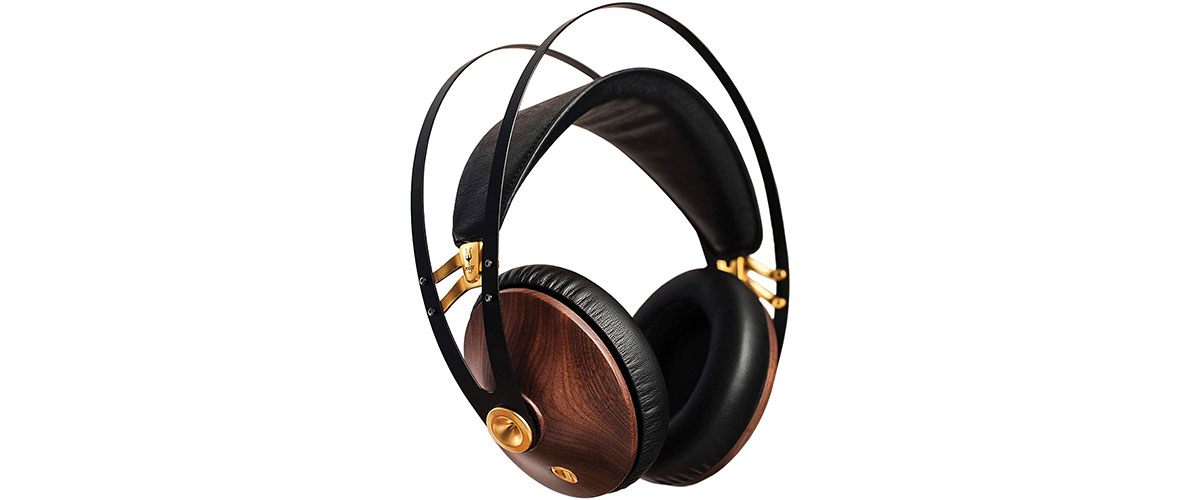 Meze is known for delivering sound quality on par with dynamic models for an incredible price, and their 99 Classics continue this trend.
These headphones feature a unique, elegant design, making them stand out against our top product – Sennheiser HD 650. The cans are made with a satin-finished wood grain, which looks just gorgeous! More than that, manufacturers have used no glue or cheap plastic for this model – only nuts and bolts. All parts are replaceable!
The closed-back design of these wood cups offers natural sound isolation, allowing you to enjoy listening in tranquil settings without disturbance.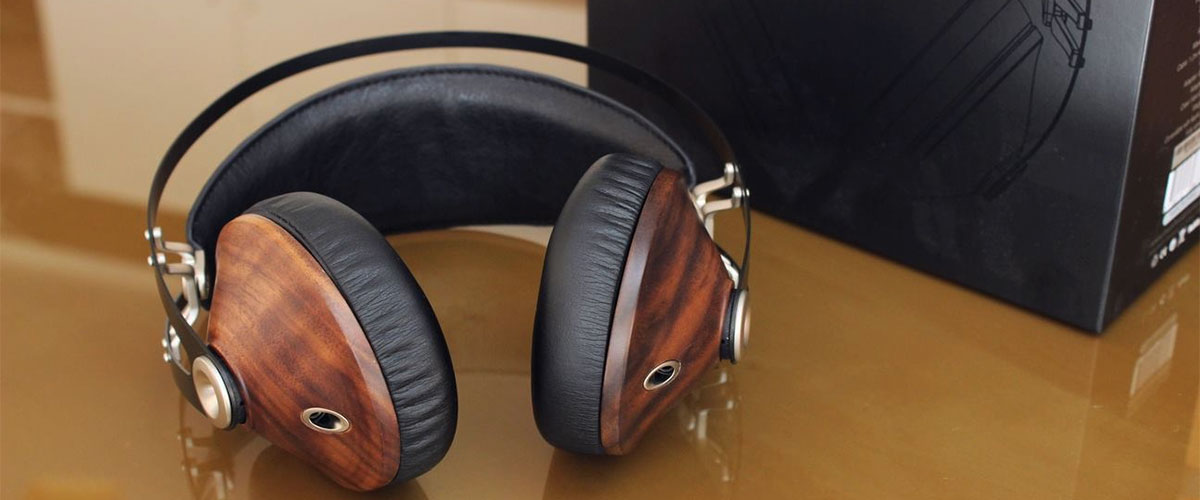 You'll definitely love the headphones' lightweight design (just 9oz.) and cushy earpads, which make them comfy for long listening sessions. Furthermore, the self-adjustable headband offers a secure fit for all head sizes.
Finally, this headset comes with extra accessories such as detachable Kevlar cables with a microphone and remote, an airplane jack adapter, and a hard shell carrying case for smarter product storage!
If you are looking for great closed headphones for vinyl under $300, you can end your search here! Meze 99 Classics is beautiful, powerful, and sustainable headphones that come at an affordable price tag!
Key specs
Wearing style: over-ear.
Enclosure: closed-back.
Impedance: 32 Ohm.
Frequency response: 15Hz-25kHz.
Sound pressure level: 103dB.
THD: 0.03%.
Connector: 3.5mm/6.3mm.
Cable length, ft/m: 3.9-9.8/1.2-3.
Weight, lb/g: 0.57/260.
Pros
Classic look with 100% modern features.
Durable construction – built to last.
Enjoyable, natural sound.
Generous set with everything you need for comfortable listening.
Well worth the price.
Cons
For audiophiles, the sound may not be precise and detailed enough.
The headphone port on the cups is quite narrow – it may be difficult to find a non-Meze replacement cable.
Audio-Technica ATH-M50X – under $200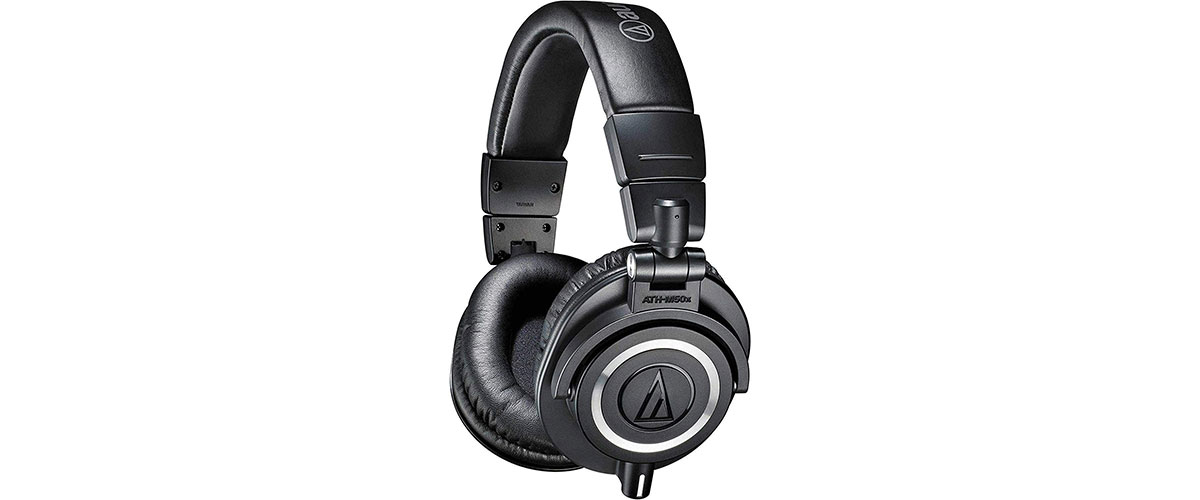 Prominent audio engineers and critics have praised the Audio-Technica ATH-M50X closed-back, over-ear headphones. In fact, several experts compare these to high-impedance models that cost several times as much.
The headphones are equipped with 45-millimeter big-aperture drivers with rare earth magnets and copper-clad aluminum wire voice coils for remarkable clarity over a wide frequency range and precise bass response.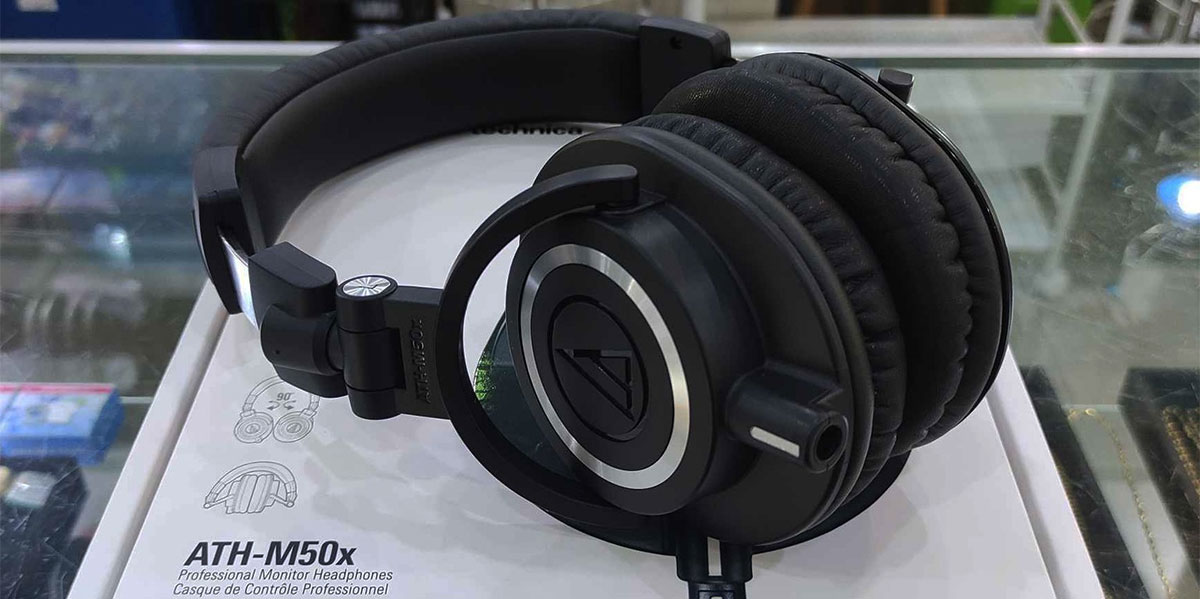 A word of caution: the sound this pair produces will come as a shock, and if you don't know what to expect, you might dislike it at first. Just keep listening to your favorite music on them for a while, and then switch back to the ordinary consumer cans – I promise you'll realize how poor they sound compared to ATH-M50X!
The circumaural construction will contour around your ears for superior sound isolation in loud areas, and the 90-degree rotatable cups make one-ear monitoring simple. Additionally, the skillfully crafted earpad and headband add to the overall durability and comfort.
If you need top headphones for vinyl under $200, Audio-Technica ATH-M50X will be the right choice for you! These headphones offer unexpectedly rich features and specs at this low of a budget range.
Key specs
Wearing style: over-ear.
Enclosure: closed-back.
Impedance: 38 Ohm.
Frequency response: 15Hz-28kHz.
Sound pressure level: 99dB.
THD: 0.9%.
Connector: 3.5mm/6.3mm.
Cable length, ft/m: 3.9-9.8/1.2-3.
Weight, lb/g: 0.62/285.
Pros
Versatile – suitable for professionals and casual listeners.
Exceptionally comfortable to wear.
Collapsible design.
Adjustable headband.
Thick yet lightweight cord.
Cons
Don't entirely block exterior sound.
Somewhat bulky design.
AKG K72 – the cheapest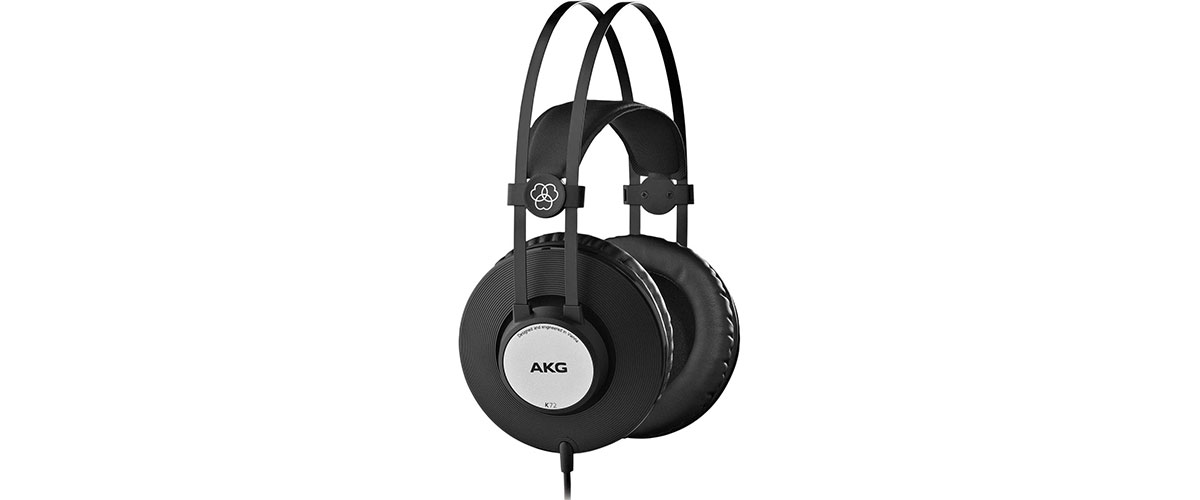 It's difficult to find a cheap yet decent-quality pair of headphones on today's market. However, I did find them – they are AKG Pro Audio K72.
Designed for musicians, sound engineers, and casual listeners alike, AKG Pro Audio K72 is considered to be studio-grade headphones. Due to 40mm drivers and an extended 16Hz – 20kHz frequency range, you can hear every nuance from low to high notes. In addition, the precision-balanced response provides an accurate representation of sound across the frequency spectrum, giving you enhanced accuracy. I could even compare these headphones' sound quality to a much more pricey model from my list – Sennheiser HD 280 PRO. Of course, there is a pretty noticeable difference between them, but overall they both handle all genres equally well. I prefer Sennheiser HD 280 PRO when I listen to classical, acoustic, and jazz, while AKG Pro Audio K72 is great for hip-hop, metal, or rock.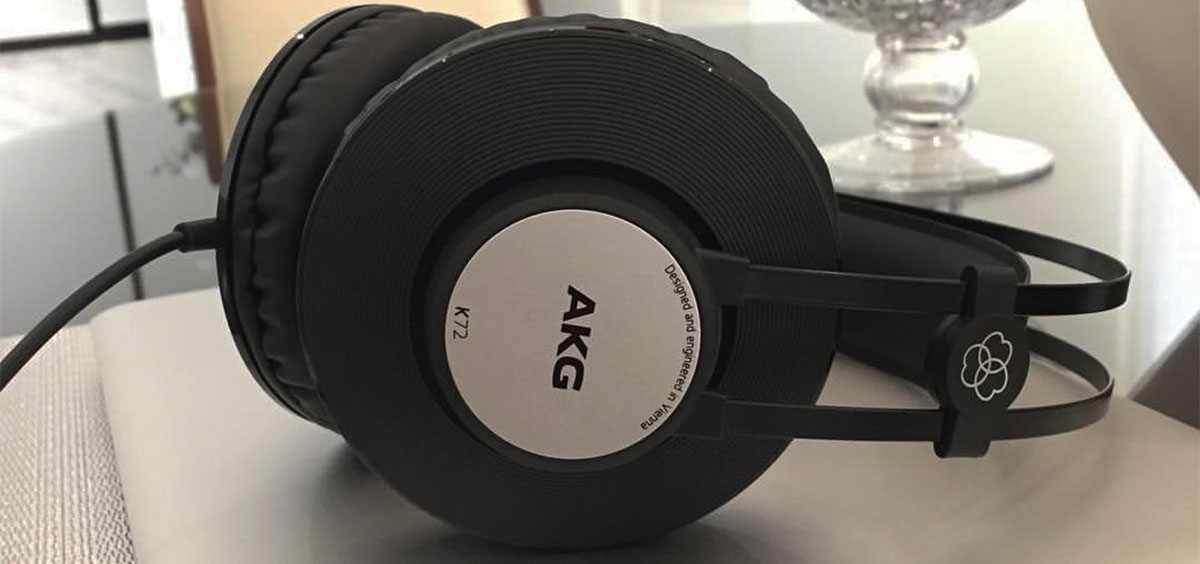 The closed-back, over-ear design of the K72 maximizes isolation, so outside noise will not interrupt your listening experience. Furthermore, a self-adjusting headband ensures a snug fit, allowing you to wear it all day without distraction.
Are you an entry-level vinyl listener looking for basic yet great-sounding headphones for vinyl under $100? Then, take a closer look at AKG Pro Audio K72 – it's packed with all the essential features and even more!
Key specs
Wearing style: over-ear.
Enclosure: closed-back.
Impedance: 32Ohm.
Frequency response: 16Hz-20kHz.
Sound pressure level: 112dB.
THD: 0.9%.
Connector: 3.5mm/6.3mm.
Cable length, ft/m: 9.8/3.
Weight, lb/g: 0.44/200.
Pros
Well-trusted brand.
Beautiful, rich, and clear sound.
Lightweight construction – comfortable for long-term wear.
Long cable – 3m.
Cons
Feel flimsy.
The treble may seem a bit harsh on some songs with particularly harsh percussion.
Turntable headphones buying guide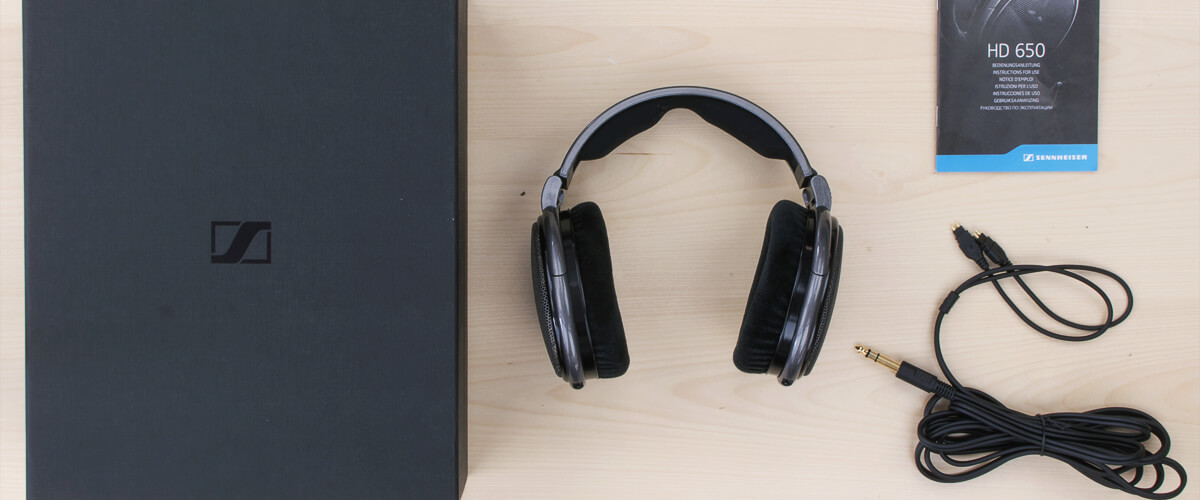 Over-ears vs on-ear headphones for vinyl
You can choose between two types of headphones for a record player: over-ear and on-ear.
On-ear headphones come with smaller cups that rest atop your ears, while over-ear versions envelop the entire listening area. Due to the encompassing design of the over-ear variant, sound leakage is minimized, ensuring that every auditory detail reaches you directly. This creates a profoundly immersive experience. If you're an audiophile chasing precision, clarity, and a broad frequency range, over-ear headphones are the prime pick.
Conversely, on-ear monitors often offer prolonged comfort, especially for those with petite ears. They also tend to be lighter on the pocket. Hence, for those prioritizing affordability and extended wear, on-ears stand out.
Open-back or closed-back design?
Another thing you should consider when shopping around is the design of your headphones – they can be either open-back or closed-back.
Open-back headphones feature a perforated external shell that allows the air and sound to go through the cups freely. Such a shell reduces pressure buildup and promotes a more natural sound, which is great for demanding listeners. In addition, open-backs are pretty lightweight and comfortable to wear for extended periods of time. On the other hand, perforated housing means that people around you can hear what you're listening to, which may not be ideal if you're trying to listen in peace.
Closed-back cans have a similar design to open-backs with one significant distinction. They have a sound-proofed shell that blocks out the outside world and provides superb isolation, enabling the music to take center stage. Closed-back headphones also slightly improve bass response and let you track quiet voices or instruments. However, they feel much heavier than their open-back counterparts.
How much should I spend on vinyl headphones?
Of course, the price matters for most of us. Consider the following to buy a suitable pair for you:
If you want to keep your budget down but still need fine-quality, durable and comfortable headphones, consider good headphones for vinyl for under $50 (however, do not buy anything for less than $40).
If you are not a serious audiophile with a mid-range turntable but want a decent-quality sound, you're going to spend about $100-500.
If you have a critical ear for quality and use a premium vinyl setup, expect to spend more than $500.
How to listen to vinyl with headphones?
To listen to vinyl with headphones, you'll need to connect them to the turntable properly. Here are 4 ways how to do this:
Use a headphone amplifier – if your turntable has an integrated phono stage, connect a headphone amplifier between the deck and headphones. If your table doesn't have a built-in phono stage, hook up the headphone amplifier between the phono stage and the cans.
Use a stereo receiver with an integrated phono stage and headphones outputs.
Some turntables have a built-in headphone amp and a dedicated headphone output. Check this option on your table.
If you have a Bluetooth-enabled turntable, the easiest option for you will be to use headphones with wireless Bluetooth capability.
FAQ
Can you plug headphones into a preamp?
Yes and no. Technically, a preamp will not amplify the signal coming from your headphones, so plugging them in is technically incorrect since preamps are only used to boost existing signals. However, as long as you set it up correctly on the preamp and as long as the input impedance of your headphone amp is high enough (preferably not less than 10k Ohms), you can get an increase in sound pressure level. There are some preamps with headphone jacks that will simply lower the signal (and usually add a significant amount of hiss) when headphones are plugged into them. So make sure to check the manual before using a preamp with headphones.
Do I need to choose special headphones for vinyl?
No, but it is always better to choose headphones with the highest dynamic range possible (and therefore have the widest frequency response) since they can pick up more details in the music. So when looking for a good pair of headphones for vinyl, make sure their noise floor does not limit them.
Are Beats good for vinyl?
No. Beats are dynamic headphones with massive amounts of bass boost and a relatively large amount of other distortions, which is not suitable for the fidelity of your music. They will work fine if you use them with an iPod or similar portable device, but they are bad for vinyl playback.
What is the best setup to listen to vinyl with headphones?
While 'best' can be subjective, a widely preferred method is using an integrated amplifier. These amps are popular for vinyl enthusiasts because they have a built-in preamp. When this component is of high quality, it ensures excellent sound delivery, whether you're listening through speakers or headphones.
Can I use a mic preamp for a turntable
Yes, you can if your
preamp
has a line-level output, not only mic level. The reason is that this type of output is "stronger" than the other, so providing better sound quality. However, it's not advisable to use mic pres for recording (and even listening) vinyl because they usually have high impedance and deliver a high output level that could damage the phono cartridge.
Does vinyl sound good with headphones?
Yes, but only if the playback chain is high quality. A well-known fact is that vinyl sounds better than digital formats when listened to through loudspeakers – there is more information in the signal, and it creates a more natural sound. However, many users don't experience this same result with headphones because the devices they use aren't good enough.