Yes, it's quite possible to do it. Ensure to use a mild soap and don't forget to rinse the record thoroughly afterward. Try to avoid harsh chemicals or cleaners as they can damage the vinyl.
If you decided to clean in this way, you will need:
a soft cloth
a bowl of warm soapy water
a second bowl of clean water for rinsing
a soft bristle brush (optional)
Gently wipe your vinyl with a soft cloth in order to remove any kind of dirt or debris.
Dip the cloth into the bowl of soapy water and lightly scrub the record, using a circular motion. Ensure to avoid getting the labels wet.
After this, rinse your vinyl record with clean water from the second bowl.
Dry i]t with a soft, clean cloth.
If stubborn dirt or grime build ups are stubborn, you can lightly scrub the record with a soft bristle brush dipped in soapy water. But, again, avoid getting the labels wet.
Rinse the record with clean water and dry it with a clean cloth. Your vinyl record should now be clean and free of dirt and grime.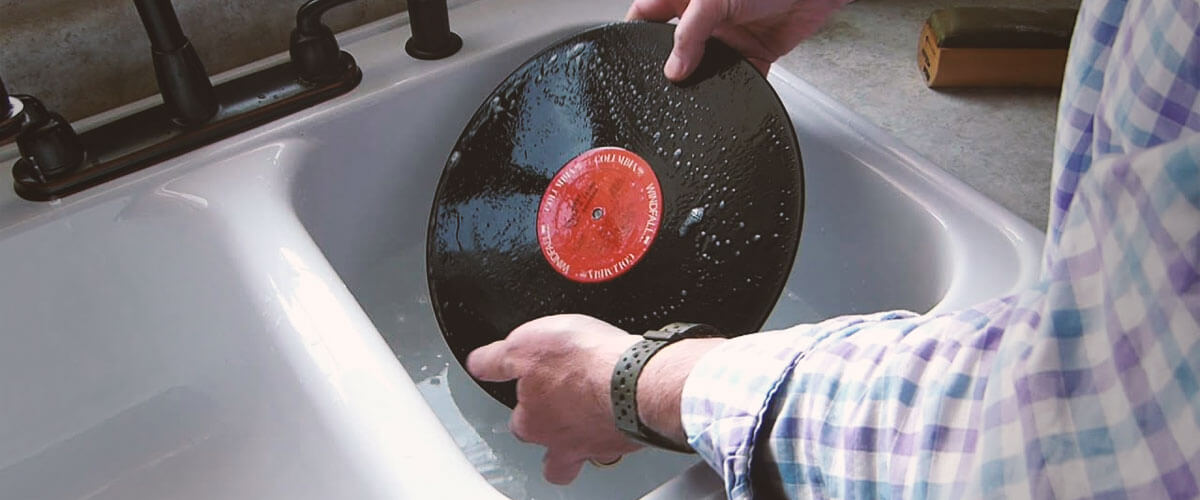 Why do people need to clean vinyl records?
People may need to clean vinyl records for several reasons. Here we can say that dirt and dust can build up on the record over time, and this can cause the sound quality to degrade. Additionally, if there are any scratches or other imperfections on the record, they can become more pronounced over time, leading to a decline in sound quality. Finally, if a record is played frequently, the grooves may start to wear down, leading to deterioration in sound quality.
All in all, cleaning vinyl records is important if you want to enjoy the best possible sound quality.
How often is it needed to clean them?
You should do it every few weeks in order to remove any dirt or debris, which may have accumulated on the surface.
Some people argue that it is recommended that you clean your vinyl records every time you play them. It depends on how often you play your records. So, here we can speak about once a week or even once a day.
Generally, if you notice any buildup of dirt or grime on your records, it's time to give them a good cleaning.
Can I clean vinyl records in another way?
One popular method is to use a record cleaning machine. These machines use brushes and cleaners to remove dirt and dust from the record's surface, and they can also help remove any scratches or other imperfections. Many different types and brands of machines are available, so do some research to find the best one for you.
Another way is to use a soft cloth, distilled water, and isopropyl alcohol. First, lightly dampen the cloth with distilled water. Next, add a small amount of isopropyl alcohol to the cloth. Finally, gently wipe the record in a circular motion until it is clean. Repeat this process if necessary.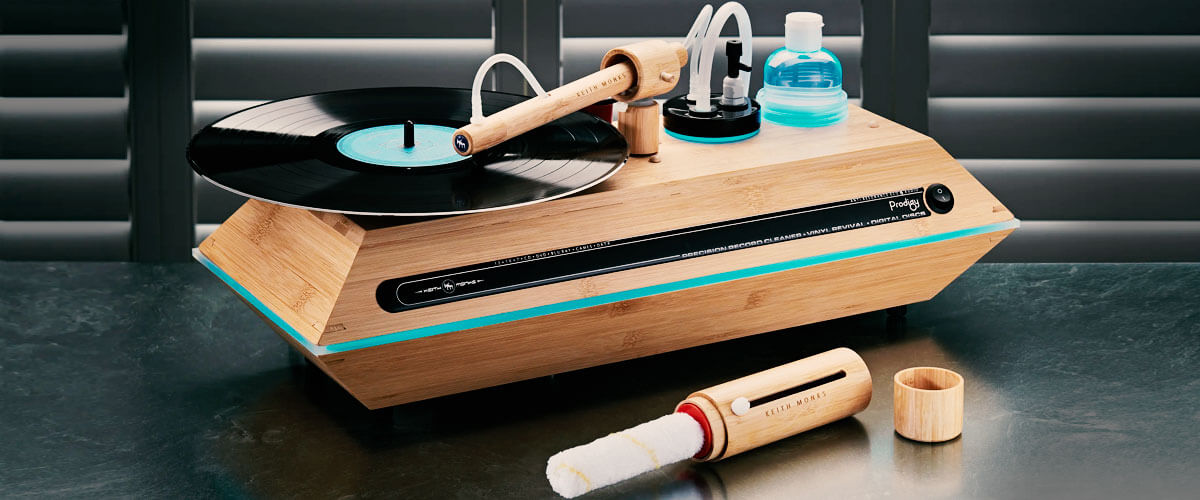 Are there any special detergents for cleaning vinyl records?
Yes, there are special detergents made specifically for cleaning vinyl records. You can find them at most stores that sell records or audio equipment. Be sure to follow the instructions on the detergent label, and always test it in an inconspicuous spot on the record first to ensure it won't damage the vinyl.