Looking for a quality turntable but don't want to hassle with manual operations? Check out my best automatic turntables reviews. These turntables take all of the guesswork out of playing records and make it easy for anyone to enjoy their favorite albums. Not sure which one is right for you? Keep reading to learn more about what makes these models so popular.
Our pick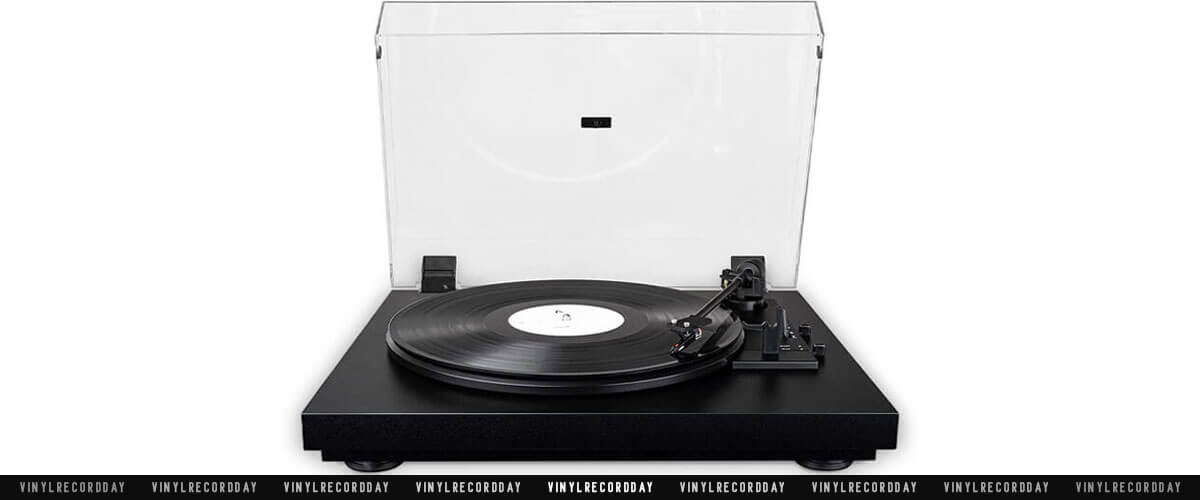 Pro-Ject Automat A1
Best fully automatic turntable
The A1 has a fully automatic start/stop with the automatics being completely disengaged and decoupled during the entire runtime of the record.
Read the full review.
Fully automatic turntables comparison table
Name
Drive type
Operation type
Speeds
Phono Pre-Amp
Bluetooth
Review
Pro-Ject Automat A1

best overall

direct
manual
33 1/3, 45 RPM
yes
no
Review
Dual CS 429

premium pick

belt
manual
33 1/3, 45, 78 RPM
yes
no
Review
Audio-Technica AT-LP60X

budget choice

belt
manual
33 1/3, 45 RPM
yes
no
Review
Denon DP-300F

also a great choice

belt
manual
33 1/3, 45 RPM
yes
no
Review
What is a fully automatic turntable?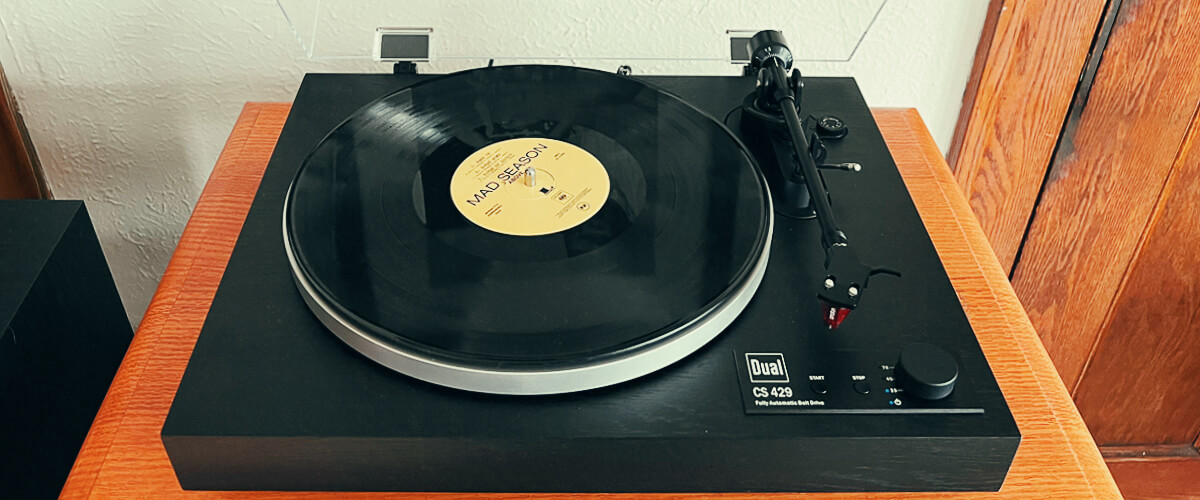 A fully automatic turntable will play LPs without requiring any user input beyond loading the record onto the turntable.
The fully automatic system links the platter to the tonearm, making it straightforward to operate. All you need is just to press play – the arm will automatically raise and precisely drop the stylus at the start of the record. Equally, it'll lift on its own at the end of each side and move back to where it started.
Sounds great, doesn't it? But like everything on earth, fully automatic turntables have their own pros and cons. So, let's take a look at them so that you can decide whether such a system meets your needs.
Advantages
There are two main reasons to choose a fully automatic vinyl player over a manual one. The main benefit is convenience – with a fully automatic system, you don't have to manually move the tonearm or lift it at the end of the record. This means you can sit back and relax while your music plays without worrying about handling the turntable.
Another advantage of such a system is that it tends to be more gentle on the records. This is because the tonearm is automatically lifted and lowered, so there's less chance of it scratching or damaging the surface of your LPs.
These factors make fully automatic turntables the right pick for newbies or those who don't want to waste their time on fine-tuning.
Disadvantages
The only potential drawback of turntables with auto stop is their sound quality. These systems have an abundance of extra attachments under the deck needed to make mechanisms move automatically. Some audiophiles claim that all those moving parts contribute to unwanted noise and resonance, reducing the overall sound quality. However, many manufacturers use premium machinery that which won't impact your listening experience.
For my review, I handpicked user-friendly, functional models that maintain the overall quality.
How I tested automatic record players
Before writing this article, I compared and tested some of the top-rated fully automatic players available in today's market.
I paired the selected TTs with top-notch equipment – Yamaha R-N303 stereo receiver and Audioengine A2+ speakers – to accurately assess the sound quality each player can deliver.
While testing, I enjoyed the following audio:
Marvin Gaye – What's Going On [1971]
Jeff Buckley – Grace [1994]
Fleetwood Mac – Rumours [1977]
Daft Punk – Random Access Memories [2013]
Radiohead – In Rainbows [2007]
I also considered many factors that impact everything from sound quality to usability and durability: rotation speed, stylus, platter & plinth materials, tonearm shape, and more.
Based on my findings, I've compiled a list of the top automatic turntables, which you'll find below.
Best fully automatic turntable reviews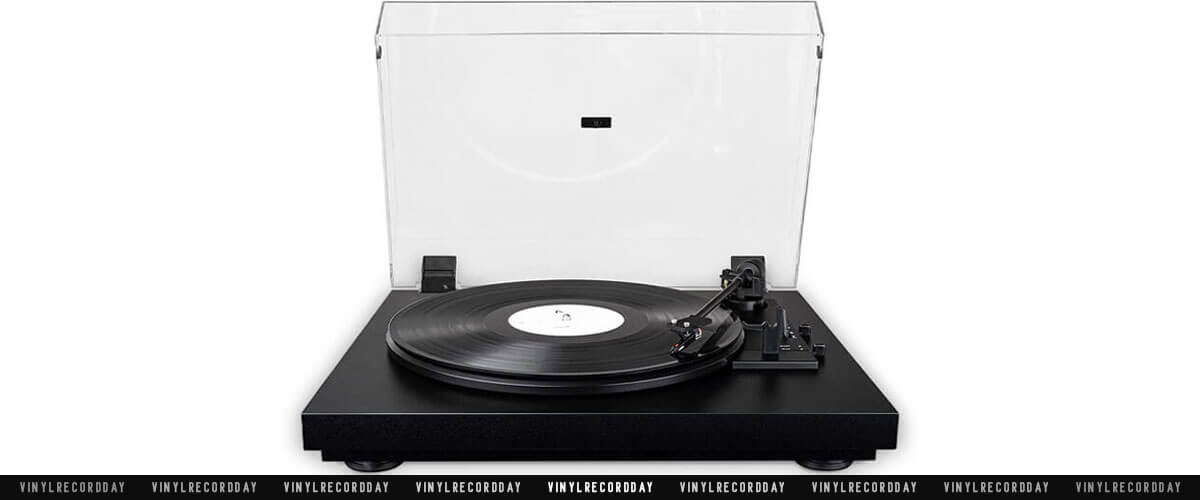 Pro-Ject Audio was established in 1991, and since then, it has become one of the greatest audiophile turntable brands in the world. All Pro-Ject's products are handmade in Europe, the manufacturer carefully selects raw materials from local suppliers.
Pro-Ject's A1 is a top-notch system with materials and machinery you typically see only on more expensive, higher-end players. That's where this model shines! You hardly find another entry-level turntable with components of this level of quality.
Starting off, the A1 features heavy wood housing with zero hollow spaces – such a construction effectively reduces resonance and improves sound quality. Next, the ULM aluminum tonearm and Ortofon OM10 cartridge create precise tracking and accurate playback, while the stable and rigid headshell ensures skip-free listening. In addition, the precision-balanced platter prevents vibrations and provides smooth rotation for distortion-free playback.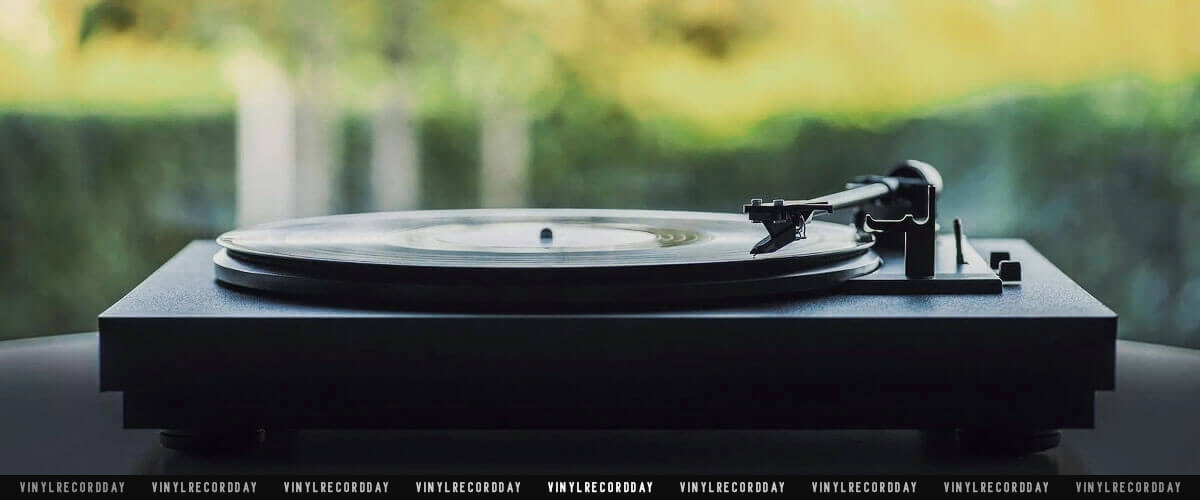 The A1 includes a built-in preamp that allows you to connect the turntable to any audio system effortlessly. In addition, you can switch it off if you ever want to improve the sound by hooking up a standalone phone stage.
This model guarantees a smooth connection to the amplifier thanks to a semi-balanced, low-capacitance cable with superior shielding. Such a quality cable eliminates any noise interference.
Flawless construction results in perfect sound. I love its decent soundstage, plenty of air in the highs, clean mids, and fast deep bass.
The A1 competes head to head with another great model on my list – Denon DP-300F. They're both high-quality entry-level turntables, sitting in the same price region, but the former offers far better engineering, making it a winner.
With its innovative construction, high-end components, and reasonable price, Pro-Ject Automat A1 is the overall best automatic turntable the market has to offer. This machine won't disappoint you!
Key specs
Drive type: belt.
Operation type: manual.
Speeds, RPM: 33 1/3, 45.
Phono Pre-Amp: yes.
Speakers: no.
Bluetooth: no.
USB: no.
AUX: no.
Pros
Reliable brand.
Durable build – will last you a lifetime.
Great sound.
Super easy to operate.
Cons
Not exactly a downside, but the player has no digital features.
Dual CS 429 – premium pick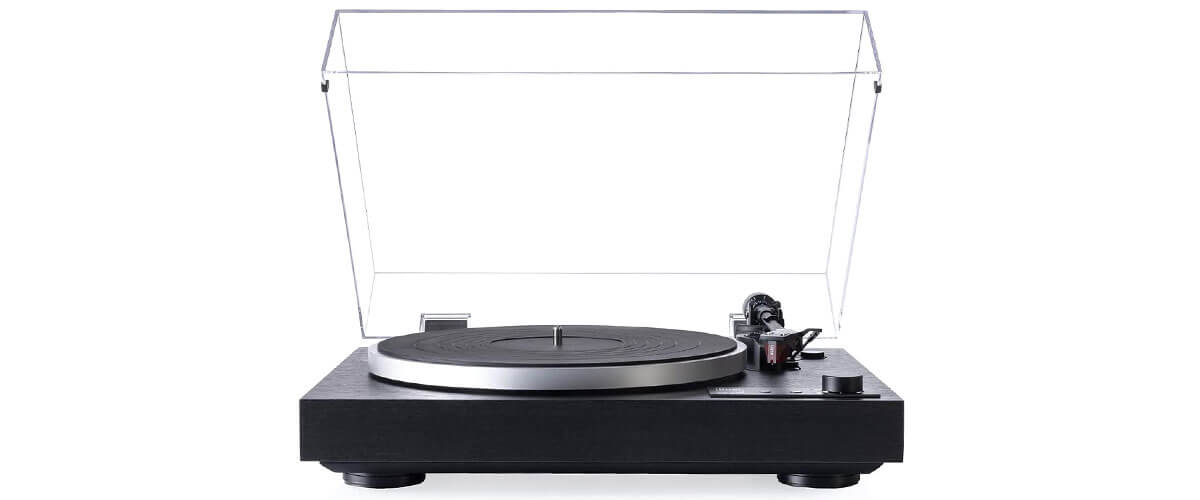 In addition to having a history that dates back to 1900 and is a source of nostalgia for audiophiles who grew up in the 1970s, Dual also makes some of the most fascinating and well-equipped affordable turntables. And their fully automatic CS 429 has become further proof of the thesis. This model is actually a great value for both entry-level vinyl lovers and more critical listeners due to its skillful engineering and high performance.
The CS429 is a plug-n-play model – it means that you can take it out of the box, connect it to the amp or receiver and immediately start enjoying your LPs.
The player has an adjustable tonearm with a replaceable headshell, which will allow for easy cartridge upgrades in the future. But what I love the most about the CS429 – and many audiophiles will agree with me – is its premium-quality Ortofon 2M Red cartridge. This cartridge helps deliver smooth, warm, dynamic, and transparent sound – the things you'll definitely miss with a cheaper cartridge.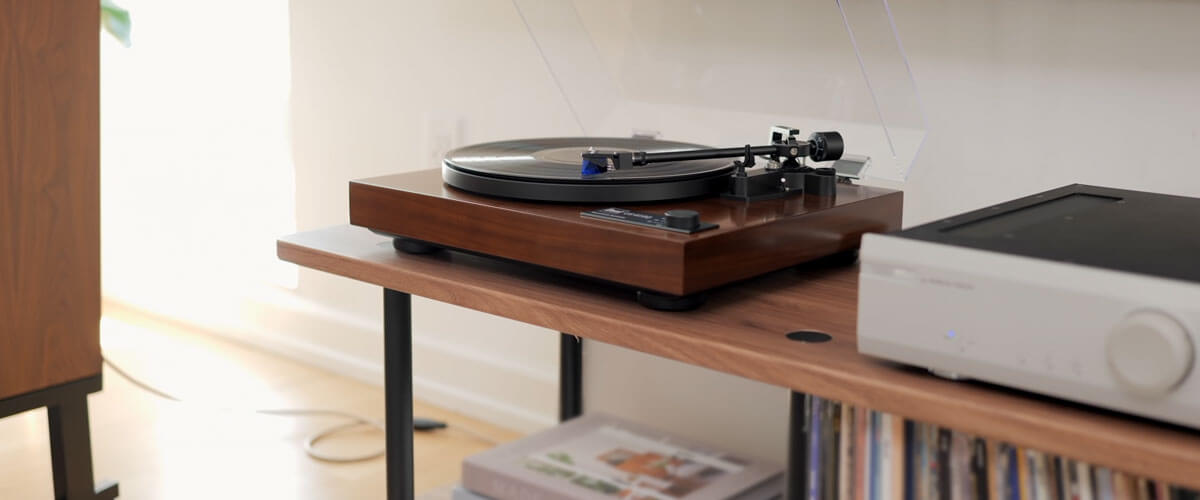 The table is solidly built. It features a precision die-cast aluminum platter that rotates smoothly on a strong platter bearing with a thick metal shaft in a brass bushing. Moreover, the strong MDF body and an integrated elastomer vibration absorber keep the player stable and eliminate unwanted noise and audio coloration.
Yes, Dual CS429 is the highest-price turntable on my list, but if you're ready to invest in an automatic record player that will step up your system to something nearing an audiophile scenario, you won't regret this purchase! Besides, this model is an excellent base for future upgrades.
Key specs
Drive type: belt.
Operation type: manual.
Speeds, RPM: 33 1/3, 45, 78.
Phono Pre-Amp: yes.
Speakers: no.
Bluetooth: no.
USB: no.
AUX: no.
Pros
Durable, smart construction.
High-end cartridge.
Stunning sound.
Cons
A bit expensive for entry-level TT, but you buy the ultimate quality.
Audio-Technica AT-LP60X – budget choice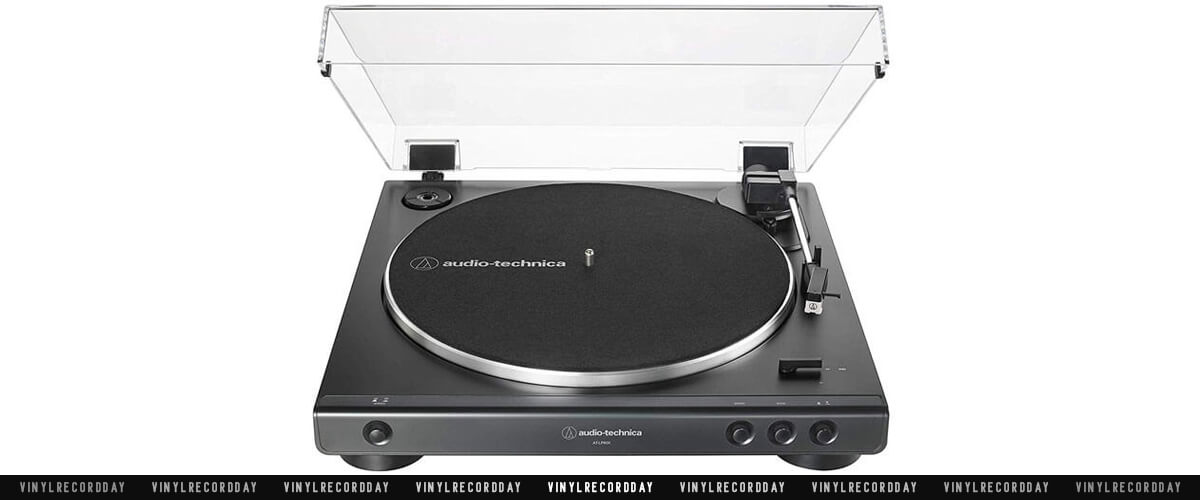 I purposefully chose to include two items from the Audio-Technica brand on my list. Every turntable made by this manufacturer uses high-performance phono cartridges, which are their area of expertise. So you can trust this name.
Their AT-LP60X is a beginner-friendly turntable with basic yet robust features. Due to the totally automated functioning, newbies will undoubtedly appreciate the ultimate ease of use.
The TT plays 33 and 45 RPM records and boasts a powerful 300W DC servo-controlled motor that can really crank up your music's volume. A heavy die-cast aluminum platter offers outstanding resistance to vibration and noise, while an improved tonearm base and headshell ensure perfect tracking. Furthermore, the system includes a high-quality integral dual magnet cartridge with a replaceable needle, so you can keep your turntable sounding great for years to come. Such components help deliver excellent sound – clear and natural with warm tones and gentle treble.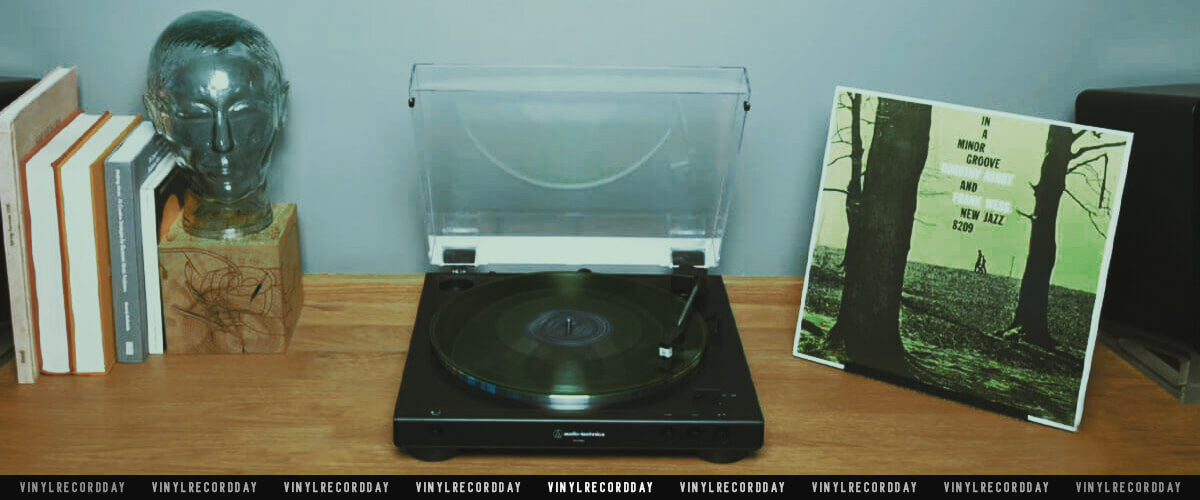 The supplied AC adaptor transfers all of the AC/DC conversion outside of the housing, resulting in less noise in the signal chain. This turntable also comes equipped with an integrated switchable phono stage, allowing you to hook it up directly to your existing Hi-Fi system.
Although AT-LP60X's more expensive sibling AT-LP3BK from my list has a host of advanced features, the former still uses the same high-quality Audio-Technica components and technology. Plus, it comes at an affordable price, making it the right pick for those who are only opening the world of vinyl.
If you are looking for the finest budget fully automatic turntable that offers overall quality, classic features, and decent sound, do consider Audio-Technica AT-LP60X! It's hard to beat for the money.
Key specs
Drive type: belt.
Operation type: manual.
Speeds, RPM: 33 1/3, 45.
Phono Pre-Amp: yes.
Speakers: no.
Bluetooth: no.
USB: no.
AUX: no.
Pros
Well-trusted brand.
High-quality mechanisms.
In terms of sound, seriously comps with models costing 2 times the price.
Great performance right out of the box.
Cons
Not upgradeable cartridge.
Flimsy buttons.
Denon DP-300F – also a great choice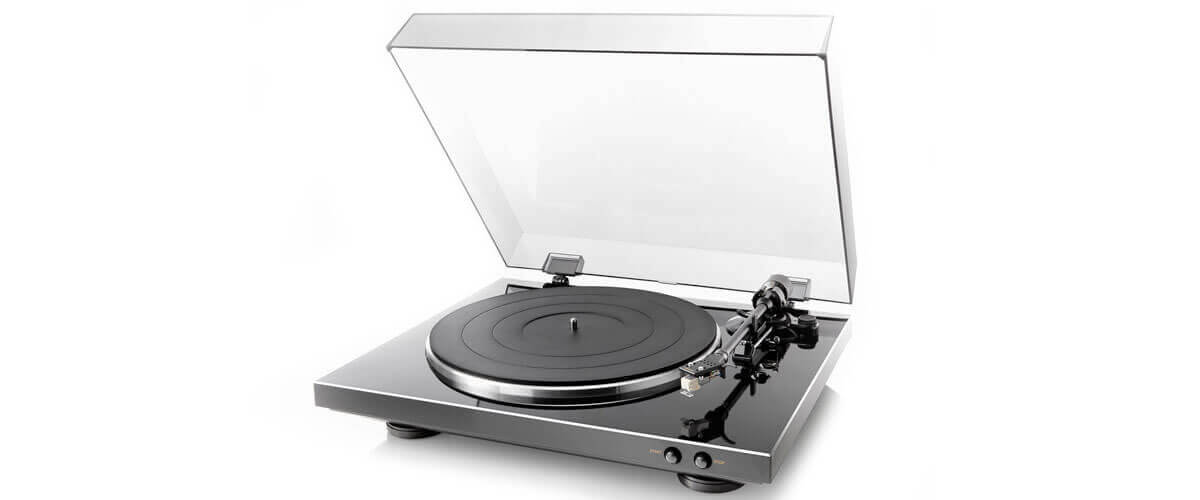 Denon started operating in 1910. The business had a solid reputation and began producing its own turntables and tonearms in the 1930s. The DP-300F is one of their most popular products with a perfect price/quality ratio.
This belt-driven, fully automated player with a reliable DC servo motor rotates at 33 1/3 and 45 RPM speeds. The deck is packed with a pre-installed tonearm, MM cartridge, and an upgradable headshell. Moreover, it includes an integrated, easy-to-connect to any type of amplifier phono equalizer that produces an immersive sound stage.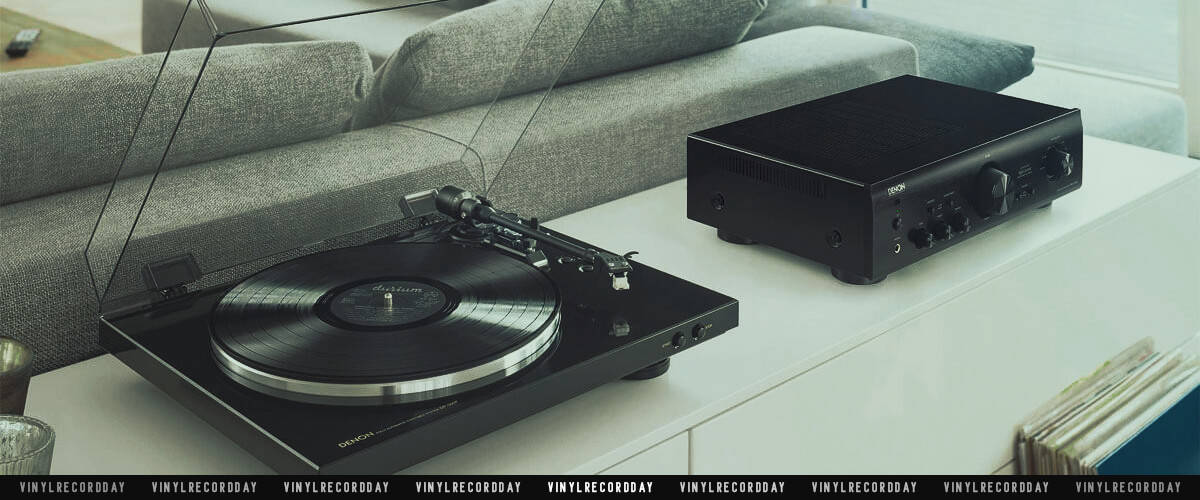 This model features an elegant, slim body and, to tell the truth, I didn't expect a big sound from such a little babe. But I was wrong! Actually, I was blown away by the thunderous rumbling lows, warm mid-range, and clear highs. Plus, it provides noiseless tonal clarity.
Surprisingly, while lacking the robust machinery of Pro-Ject Automat A1, the DP-300F sounds as good as our champion.
Denon DP-300F is famed by many vinyl enthusiasts, and for a good reason. It has a killing combination of beautiful design, incredible sound, and ease of use.
Key specs
Drive type: belt.
Operation type: manual.
Speeds, RPM: 33 1/3, 45.
Phono Pre-Amp: yes.
Speakers: no.
Bluetooth: no.
USB: no.
AUX: no.
Pros
Nice fit and finish.
All music genres sound fantastic.
Plug-n-play model.
The price meets the performance.
Cons
The tonearm doesn't lift automatically at the end.
Sturdy yet plastic body.
There is no place to connect a ground wire for an external preamp.
Audio-Technica AT-LP3BK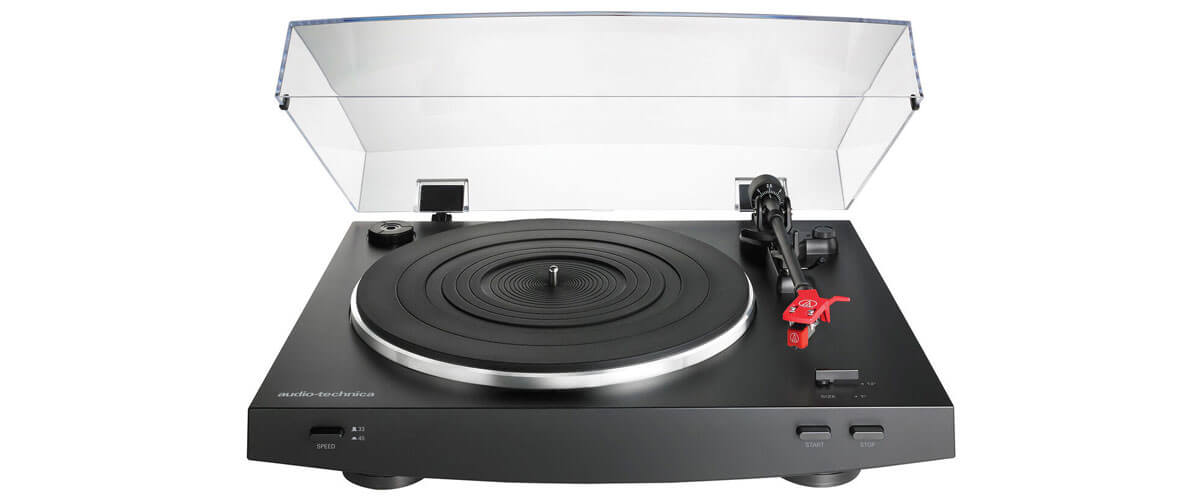 Audio-Technica stands behind its products! And its commitment to quality can be seen in the construction of the AT-LP3BK.
This automatic belt-drive turntable is designed to give optimal high-fidelity audio reproduction from your vinyl records. First, it features a built-in phono preamp so you can connect it directly to your sound system, powered speakers, or home theater receiver that doesn't have a dedicated turntable input. Next, the AT-LP3BK comes with an integral Dual Moving Magnet phono cartridge with a replaceable stylus – this combo will track your records with exceptional clarity and detail. Sonically, the TT delivers an accurate, clean, and warm sound.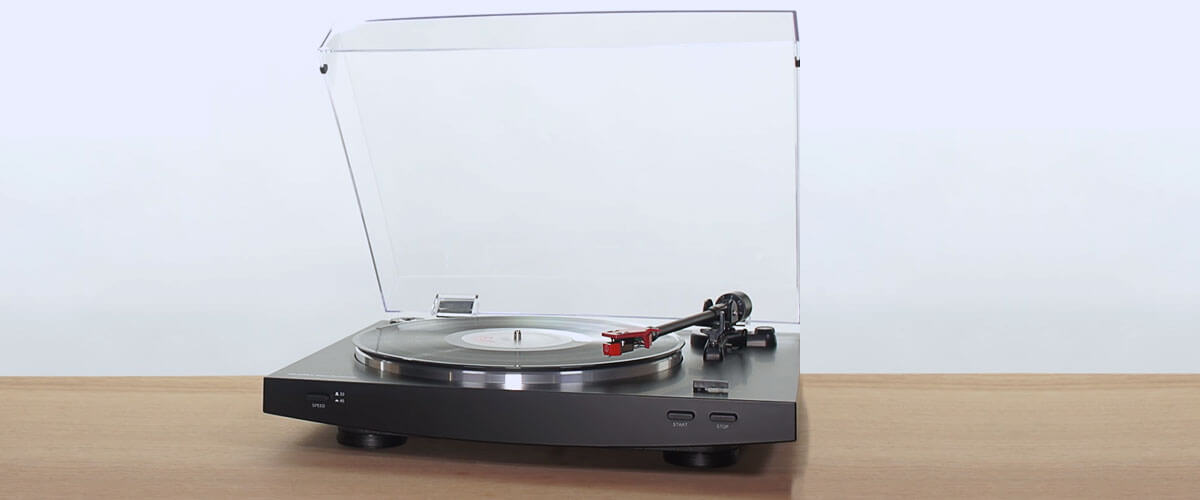 The AT-LP3BK has a two-speed (33 1/3 and 45 RPM) selectable pulley and an anti-skate control to help minimize tracking errors. For additional isolation from external vibrations, it comes with a detachable slip mat and an acrylic platter. Finally, this deck is easy to set up and use, thanks to its fully automatic operation.
Audio-Technica AT-LP3BK is the right pick for those who appreciate the overall quality but need room for future improvements. This model successfully combines these features!
Key specs
Drive type: belt.
Operation type: manual.
Speeds, RPM: 33 1/3, 45.
Phono Pre-Amp: yes.
Speakers: no.
Bluetooth: no.
USB: no.
AUX: no.
Pros
Quality construction.
The existing cartridge can be changed for both MM and MC cartridges.
Well-balanced tonearm.
Great sound out of the box.
Sony PS-LX310BT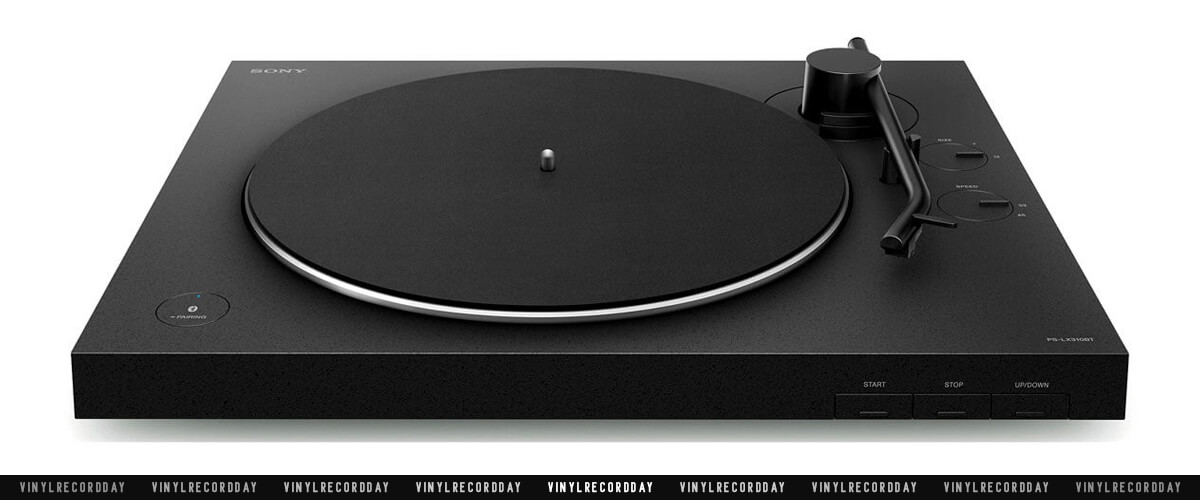 Sony PS-LX310BT is a perfect turntable for a music lover who wants to get into vinyl. With its belt-driven system, fully automatic one-step start, stop & return features, and two speeds (33 1/3 and 45 RPM), it offers an easy way to experience the warm, soulful sound of vinyl records.
The aluminum die-cast platter reduces vibration, giving you more clarity and overall decent audio quality. Plus, the TT has a switchable preamp with three gain settings so you can customize it for optimal sound output. And for those times when you want to listen wirelessly, you'll be able to connect this turntable to wireless speakers, headphones, or other Bluetooth-enabled devices. The PS-LX310BT also includes RCA cables for plugging directly into your home stereo system. But that's not all – with this model, you can even rip your favorite vinyl records onto your computer as digital MP3 files!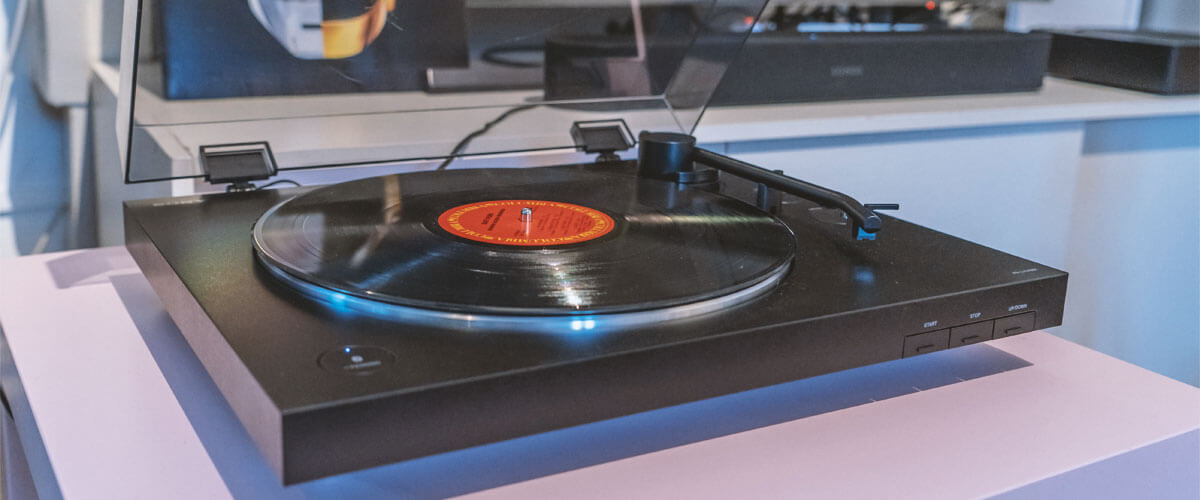 I must admit that when I've seen such a slim, lightweight body, I didn't expect great audio quality. However, it sounds good – warm, clear, and loud enough. However, I even managed to improve the sound by connecting this babe to my Sony speakers. Now, I'm enjoying extremely nice highs and loads of bass. You may also replace the stock stylus with an elliptical one, which will give you a greater upper range from your records.
Sony PS-LX310BT is the best fully automatic turntable for anyone who is just beginning their venture into the world of vinyl record collecting – it is equipped with plenty of helpful functions and has a straightforward design.
Key specs
Drive type: belt.
Operation type: manual.
Speeds, RPM: 33 1/3, 45.
Phono Pre-Amp: yes.
Speakers: no.
Bluetooth: yes.
USB: type B.
AUX: yes.
Pros
Plug-n-play model.
Smooth functioning.
No speed fluctuations.
Fast and flawless Bluetooth.
Upgradable needle.
Cons
Seems flimsy and cheap, but it's still of respectable quality and sounds great for the money.
Not upgradeable cartridge.
Automatic turntables buying guide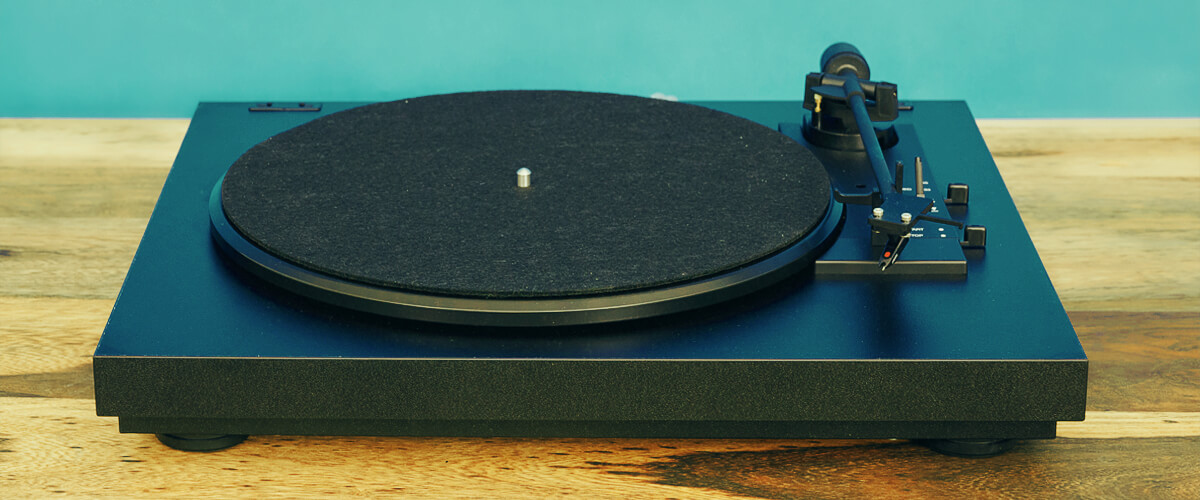 Here, in my Buying Guide, I'm highlighting key aspects you should consider when choosing a turntable with an auto return.
Materials and overall build quality
As with any other type of turntable, the build quality and materials used will affect the sound quality. In general, automatic turntables made of solid wood or metal tend to sound better than those made of plastic. You should also ensure that the deck comes equipped with a decent-quality cartridge and stylus.
Rotation speeds
Most automatic turntables can play two vinyl record speeds – 33⅓ and 45 RPM. The former is more common, as it's the standard speed for LP records, while the latter is used for singles (also known as 7-inch records).
Some turntables can also play 78 RPM records, but this isn't very common. If you want to be able to play all three vinyl record speeds, then you'll need to find a turntable that specifically supports 78 RPM.
Built-in phono preamp
Some turntables require an external phono preamp, which then needs to be connected to an amplifier or speaker. However, many models include a built-in phono preamp, significantly simplifying things.
If your turntable has a built-in phono (or phono stage), all you need is to connect it directly to your amplifier or speaker, and you're good to go.
Extra features
When comparing different automatic turntables, check for extra features that might be useful for you. For example, some models come with Bluetooth connectivity, Wi-Fi, USB ports, AUX input capabilities, automatic record size detection, etc. – these extras make your TT versatile and compatible with other gadgets. However, machines loaded with modern technology typically feature a higher price, so decide what extras you really need before investing a big dollar.
FAQ
What is the difference between a manual and automatic turntable?
The primary difference between
manual and automatic turntables
lies in their operational mechanisms. Manual turntables necessitate user intervention – you manually place the needle on the record and initiate play, often with a hand crank to start the platter's rotation. In contrast, automatic turntables offer a more user-friendly approach, where the motor initiates the platter's rotation and positions the needle automatically once a record is placed, allowing for a more hands-off and seamless listening experience.
What is better: an automatic or manual turntable?
Determining whether an automatic or a manual turntable is superior depends largely on personal preference, as each has its unique benefits and potential drawbacks. Automatic turntables are lauded for their ease of use and seamless operation, but their intricate mechanics may lead to more frequent issues. Conversely, manual turntables offer unparalleled control and often boast enhanced durability. While some enthusiasts may be drawn to the nuanced sound quality of automatic models, others might value the tactile engagement offered by manual ones. Ultimately, the choice rests with individual users, aligning with their specific needs and preferences.
Can you use an automatic turntable manually?
Indeed, it is possible to operate an automatic turntable manually. You can choose to manually rotate the platter by hand, allowing for a degree of control and interaction similar to that of manual models.
Can you move the arm on an automatic turntable?
Indeed, the tonearm on an automatic turntable is movable. This feature allows users to have some manual control, enabling them to place the needle at a specific point on the record if desired. It's a versatile function that combines the benefits of both automatic convenience and manual precision, catering to varied listening preferences.
Can you skip songs on an automatic turntable?
Absolutely, song skipping is a feature on many automatic turntables, allowing users to easily move to different tracks by pressing a designated button. This function provides listeners with the convenience of swiftly navigating through their music selections.
Does the automatic mechanism wear out the record faster?
The perception that automatic mechanisms may wear out records faster is generally considered a misconception. Both automatic and manual turntables have the potential to wear out records over time, but this is typically due to other factors such as the condition of the stylus, tracking force, and anti-skating settings, rather than the turntable's operational mechanism. Proper maintenance and care, like ensuring the stylus is clean and not damaged, are crucial in prolonging the lifespan of your records, regardless of whether your turntable is manual or automatic.