Do you want to buy your first vinyl record player or replace an old one? If so, you need to check out the best semi-automatic turntables on the market today. These turntables make it easy for you to enjoy your favorite vinyl records without having to worry about manual operations.
Our pick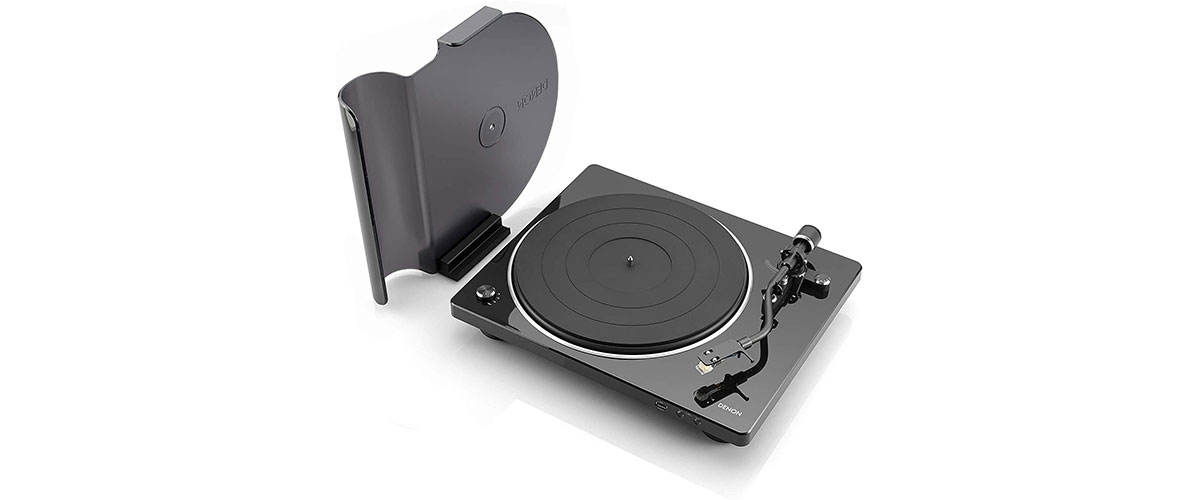 Denon DP-450USB
Best semi automatic turntable
With its pre-mounted MM cartridge, built-in phono preamp and carefully engineered tonearm with auto lift and playback stop, the DP-450USB plays back your entire vinyl collection in pristine quality.
Read the full review
.
I have compiled a list of the top-rated semi-automatic players based on their overall quality, brand reliability, and customer reviews. Here, you'll also find in-depth information on choosing a model that meets all your needs. Interested? Then let's get down to the details!
Semi-automatic record player comparison table
Name
Drive type
Operation type
Speeds
Phono Pre-Amp
Bluetooth
Review
Denon DP-450USB

best overall

belt
semi-automatic
33 1/3, 45 RPM
yes
no
Review
Music Hall CLASSIC
belt
semi-automatic
33 1/3, 45 RPM
yes
no
Review
Thorens TD 295 MK IV
belt
semi-automatic
33 1/3, 45 RPM
yes
no
Review
What is a semi-automatic record player?
A semi-automatic turntable is a type of record player that offers automatic operation for specific tasks, such as playing and stopping the records, while still requiring manual input for others, such as lowering the tonearm and changing records. It makes such a model an excellent solution for those who want the convenience of an automatic turntable without giving up all control over the player.
Difference between semi-automatic and fully automatic turntables?
A semi-automatic record player or a player with auto-stop does not lower the cueing lever onto the record – you do it manually; however, after the record is finished, the mechanism automatically lifts it, and the player shuts down.
Pros
User-friendly.
Provides better sound quality than a fully automatic model.
You can completely relax and even fall asleep while listening to your tunes – the mechanism will do all the job for you and the stylus won't sit in the outer groove, damaging the record.
Cons
You'll have to drop the tonearm manually and set the needle to the beginning of the groove on the record.
There aren't that many semi-automatic models on today's market.
A fully automatic record player raises the tonearm from its resting position and softly drops it onto the record in the proper location. It will pull it back up and turn off the player once it has completed playing.
Pros
Straightforward to use – great for beginners
Won't damage your records or needle when dropping the cueing lever
If you fall asleep, the needle will not become caught in the outer groove.
Cons
Pricey
All of the moving elements beneath the player can significantly degrade the sound quality.
How I tested semi-automatic turntables
I tested semi-automatic turntables with my budget audio system. Here's my equipment:
I listened to a few recordings to evaluate the semi-automatic turntables and see how they would play in different genres.
Best semi-automatic turntables reviews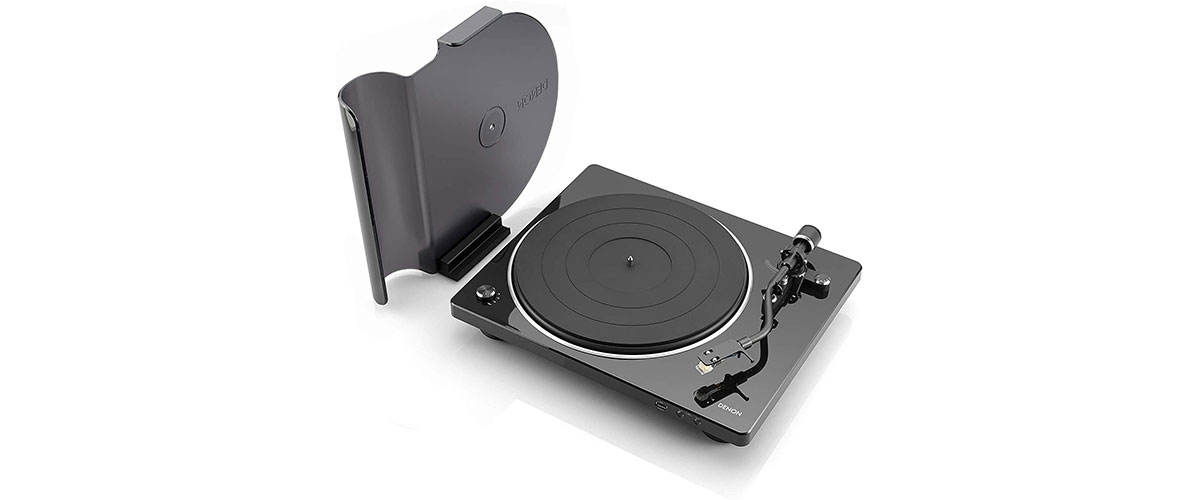 Denon brand, established in 1910, has a long history in audio technology. They introduced their first record player in the 70s, and since then, they have been producing high-performing, competitive products.
This model is an upgraded DP-400. Indeed, the manufacturer has considered several important points and wishes of users. That's why their DP-450 USB gets the highest ratings due to its overall quality, superb sound, and added features.
This semi-automatic turntable boasts a weighted belt-driven platter that ensures accurate sound reproduction. Further, its skillfully engineered S-Shape curved tonearm with optimized tracking angle effectively reduces harmonic distortion and gives you precise control over your vinyl playback. Actually, the tonearm and counterweight combination allows for fine micro-adjustments – I could get the gauge to 2.01 grams!
This TT has a full of rotating speeds to choose from – 33 1/3 rpm, 45 rpm, or 78 RPM (unlike many other models that can only spin at 2 speeds) and comes with a selector to make changing speeds easy.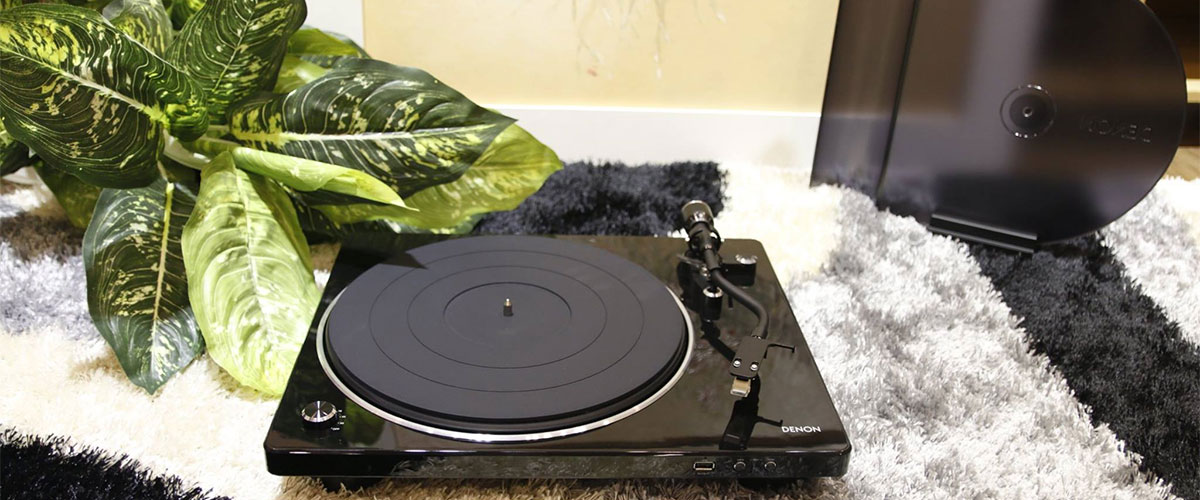 The Denon DP-450 USB is equipped with a built-in phono stage, so you can connect it to any line input of a stereo amplifier or AV receiver. However, if you have a high-quality external phono stage, the built-in turntable circuit can be disabled, and the signal can be taken directly from the cartridge. Also, the dust cover is a pretty interesting feature of this model. It is completely removable from the turntable to eliminate possible vibrations and mounted vertically on a special table holder. This cover can be used as an envelope holder for the record you are listening to.
And last but not least, using USB, you can digitize analog recordings from records directly to a USB drive (such as a flash drive) without using a PC. The USB connector is located on the unit's front panel for quick connection, and there are also record mode control buttons with indicators. The player is capable of digitizing records in MP3 and WAV (Lossless 16-bit / 44.1 kHz) formats.
I'm really satisfied with the sound quality of DP-450 USB – background noise was almost inaudible, and I heard lots of air in the highs with clean mids & plenty of fast deep bass. Besides, this model did an excellent job of suppressing pops and other concerns that some players encountered with recordings.
Denon DP-450 USB is the overall best semi-automatic turntable available on the market. All the features I've listed here make this model outperform its rivals, even such strong as Music Hall CLASSIC. You'll get an unrivaled listening experience with the DP-450 USB!
Key specs
Drive type: belt.
Operation type: semi-automatic.
Speeds, RPM: 33 1/3, 45.
Phono Pre-Amp: yes.
Bluetooth: no.
USB: yes.
AUX: no.
Pros
Great build and beautiful finish.
Serious performance that will last you a lifetime.
Includes a pre-installed cartridge.
A removable cover that can work as an LP sleeve display.
Upgradable cartridge, power, and signal connections.
Cons
A pre-installed cartridge may not be good enough for keen listeners.
Because the covering stand is not sturdy enough, it is easily knocked off.
Music Hall CLASSIC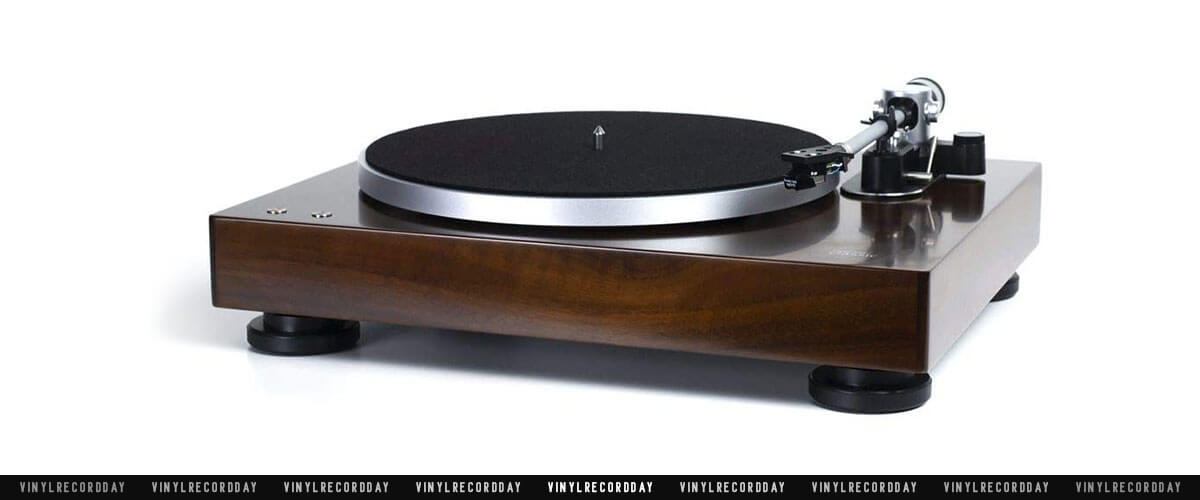 The Music Hall CLASSIC is the right place to begin your vinyl journey. It offers a gorgeous aesthetic with 100% modern characteristics and does so at a great price!
This semi-automatic turntable includes a quality phono stage that allows you to hook up straight to your existing audio system. Next, the CLASSIC's unique unipivot tonearm design ensures precise tracking for flawless counterweight positioning.
The aluminum platter with a felt mat guarantees smooth playback, while the adjustable vibration-damping feet minimize any unwanted noise or vibrations and keep the sound clean and clear.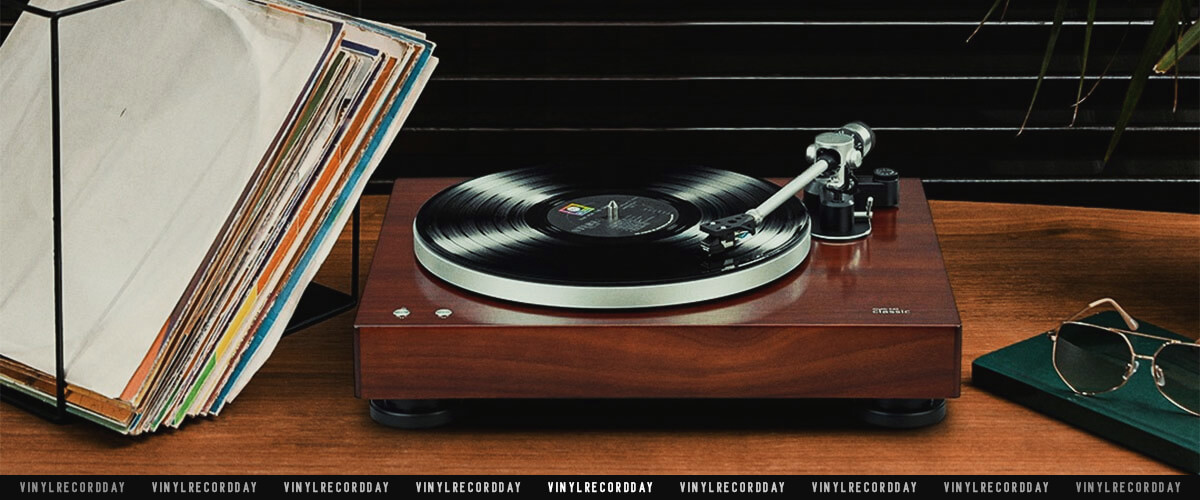 But what I really like about this model is its factory-mounted precision-aligned music hall spirit cartridge. As for me, it outperforms even our winner's (Denon DP-450 USB) cartridge! The CLASSIC's cartridge has more volume, brighter highs, and a slightly better stereo spread. All in all, I love the way this TT performs – it produces a warm, crisp sound that makes me feel all warm and cozy within.
If you are looking for a high-quality semi-auto turntable packed with all essential features and a great price tag, do take a closer look at Music Hall CLASSIC! You won't regret this purchase!
Key specs
Drive type: belt.
Operation type: semi-automatic.
Speeds, RPM: 33 1/3, 45.
Phono Pre-Amp: yes.
Bluetooth: no.
USB: no.
AUX: no.
Pros
Sleek, classy design.
Beautiful walnut wood veneer finish.
Sounds fantastic straight out of the box.
Upgradable cartridge.
Cons
The fragile damped stylus releasing mechanism.
Thorens TD 295 MK IV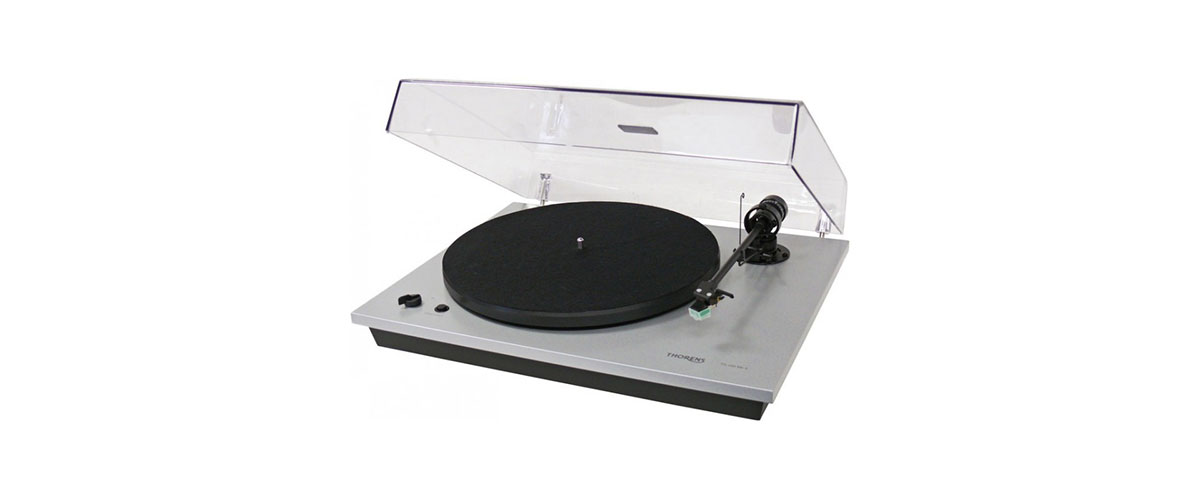 Thorens is a Swiss turntable manufacturer with a long history. It has a reputation in the market for high-quality products, not just in terms of durability but also in sound delivery.
Its TD 295 MK IV is no exception! This turntable delivers an enjoyable, warm, natural sound – you won't get tired of it even during long listening sessions. In fact, TD 295 MK IV will give you an aural cuddle.
Furthermore, Thorens has a 'thing' about the build – it's heavy, solid, I'd say meaty! Part of it is made up of a dense, wood veneer-covered MDF plinth, and another part is a heavy aluminum platter. An integrated AC motor with electronic control spins records at 33.33 to 45 RPM.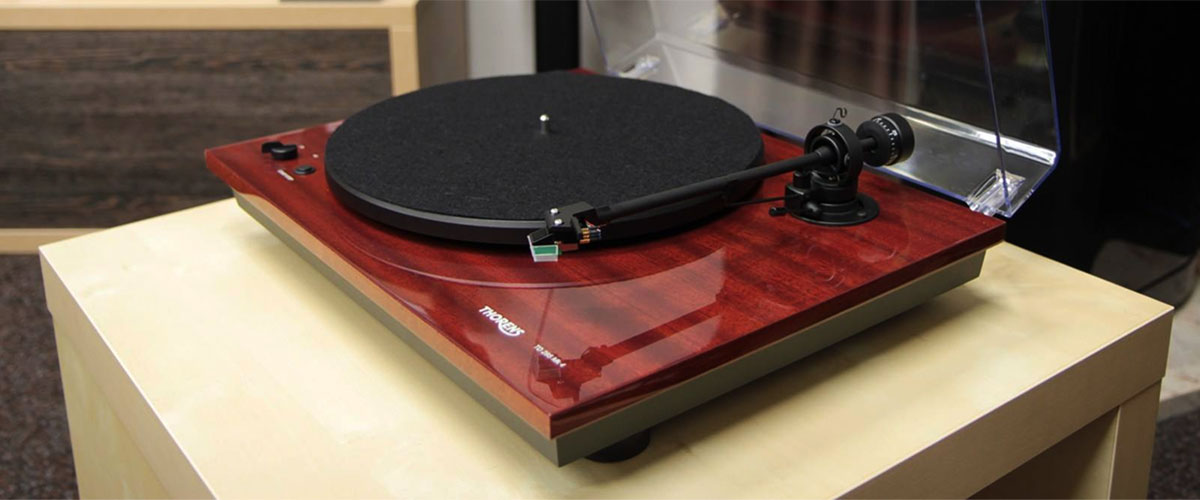 Another item I love in TD 295 MK IV is its tonearm that includes an AT cartridge with an upgradable headshell. The needle can be easily changed, allowing you to upgrade it without buying a new cartridge.
Actually, a unique plinth and premium cartridge are things that distinguish TD 295 MK IV from even more expensive competitors, e.g., Dual CS 618Q.
Want to discover or rediscover the world of vinyl? Thorens TD 295 MK IV is a good semi-automatic record player that will surprise you! You don't need to spend an arm and leg to listen to the warm, mahogany sounds of your favorite records!
Key specs
Drive type: belt.
Operation type: semi-automatic.
Speeds, RPM: 33 1/3, 45.
Phono Pre-Amp: yes.
Bluetooth: no.
USB: no.
AUX: no.
Pros
Minimalistic yet beautiful design – fits any room.
Delivers great sound for casual listeners.
Simple to set up.
Cons
Speed dial feels flimsy.
At the end of an LP side, the stylus stays in the groove.
Dual CS 618Q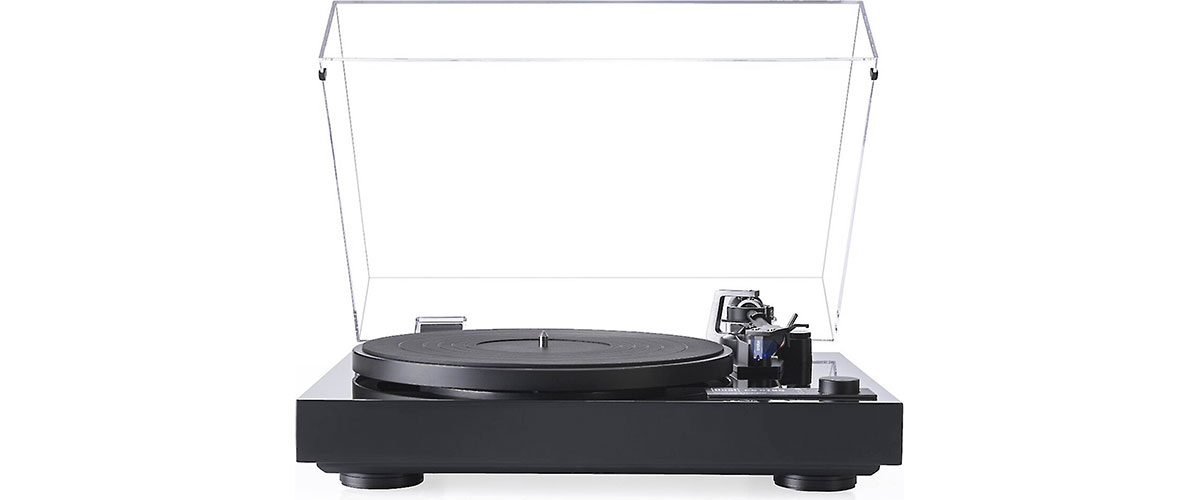 Dual CS 618Q turntable is a precision-engineered piece of equipment bathed in professionalism and modern technology. It competes head to head with Thorens TD 295 MK IV in terms of construction; however, it delivers far better sound quality.
Starting off, the 618Q boasts a high-end quartz-stabilized direct-drive motor that ensures smooth playback. Next, a solid MDF plinth effectively prevents any unwanted vibrations and dampens resonance, which results in a cleaner, more accurate sound. The aluminum die-cast platter is extremely durable, making it perfect for long-term use. Plus, such a heavy-weight platter guarantees smooth, distortion-free playback every time.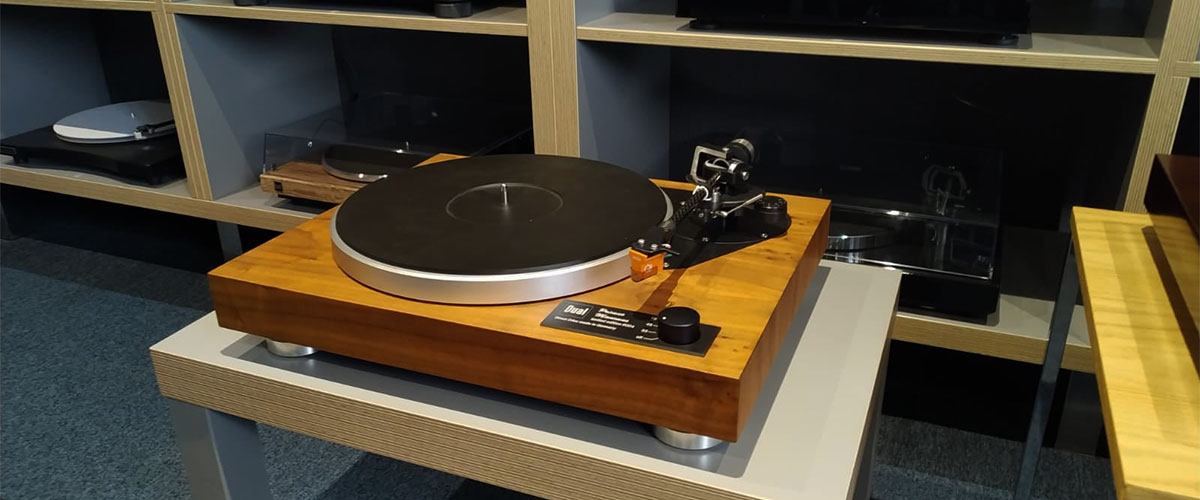 Another component that makes Dual CS 618Q noteworthy is its tonearm. It features a unique Twin Gimbal design and is made of solid aluminum with precision pivot ball-bearing for a stable, vibration-free performance. The tonearm also has an adjustable tracking force and anti-skating mechanism, ensuring that the cartridge is aligned correctly and that the sound is as accurate as possible.
There is nothing to dislike in Dual CS 618Q, except its price. But on the other hand, you get what you pay for! And if you're hunting for a high-end auto-stop record player, 618Q is the way to go!
Key specs
Drive type: direct.
Operation type: semi-automatic.
Speeds, RPM: 33 1/3, 45, 78.
Phono Pre-Amp: yes.
Bluetooth: no.
USB: no.
AUX: no.
Pros
Durable – built to last.
Excellent sound with the current cartridge – neutral and precise.
Features 3 RPM speeds.
Great speed control.
Upgradable cartridge.
Cons
Experienced vinyl enthusiasts still may want to upgrade the cartridge.
Costly.
Semi-automatic record player buying guide
What to look for when choosing a semi-automatic turntable?
There are a few key factors you should take into account when choosing turntables with auto-stop:
Drive system – you'll have to choose between direct-drive and belt-drive systems. Direct drive players tend to be more accurate and reliable, while belt-drive ones are much quieter; however, you'll have to swap a belt periodically.
Pick a player that can spin records at three speeds: 33, 45, and 78 RPM if you wish to be able to play any vinyl format.
Bluetooth and USB are wonderful extras – Bluetooth may be used to transmit music to monitors, headphones, or a soundbar, while USB can be used for digitizing vinyl recordings.
Can I leave the record on the turntable?
If you have a fully-automatic or semi-automatic turntable, then yes, you can do it once in a while – your player will stop operating when the record is finished. Neither record nor needle will be damaged.
However, keen listeners will never leave a record on the player for a long time! That's because dust will get on the record's surface even if you keep the dust cover closed. So, if you want your collection to be clean and safe, use specially designed jackets and sleeves!
FAQ
Do manual turntables sound better than semi-automatic?
Many audiophiles will say yes. They believe a manual turntable is more similar to a high-end table because you have to learn how to properly cue the tonearm and lower it onto the record, which requires precision and skill.
What turntables have an auto return?
The most common turntables with an auto-return are direct drives. This is because once the tonearm has been put onto the record, it will sit there until someone lifts it up or pushes play. This is why some have called them "gravity loaded".
Can you touch the needle on a record player?
NO. NEVER TOUCH THE NEEDLE.
If the record is playing, the needle will be in a groove, and touching it could
damage your records
or even your turntable.
How often should you clean your stylus?
A stylus
should be cleaned
a few times a year, depending on how often you use it. If you use your turntable almost every day, then you should clean the needle after each session.
Can a bad record ruin a needle?
YES.
A badly cut or damaged album could
scratch your needle
if it catches against the grooves. If you play a record in bad shape, clean the stylus immediately afterward to avoid damage which can be costly.